4 Tips For Choosing An Affordable Ski Holiday In Europe
A ski holiday is the ideal way to escape from the dull and dreary UK winter, but how can you keep costs down without sacrificing on the fun? Here, travel money provider H&T gives his advice for choosing the perfect ski holiday destination that won't break the bank.
With lots of snow, sunshine, and fun, it's no wonder why us Brits love a ski holiday. In fact, each year, around 1.5 million UK residents will go on at least one ski trip over the winter season (LHM Marketing). But, with the average ski holiday for four costing around £3,512 according to data collated by mountain sports supplier Ellis Brigham, the price can quickly add up. if you are contemplating the slopes of next winter, then please do get in touch.
Luckily, with a little know-how, you can find the perfect ski holiday, while keeping costs down. Below, I'll be giving you my top tips for choosing an affordable ski holiday in Europe.
Choose your destination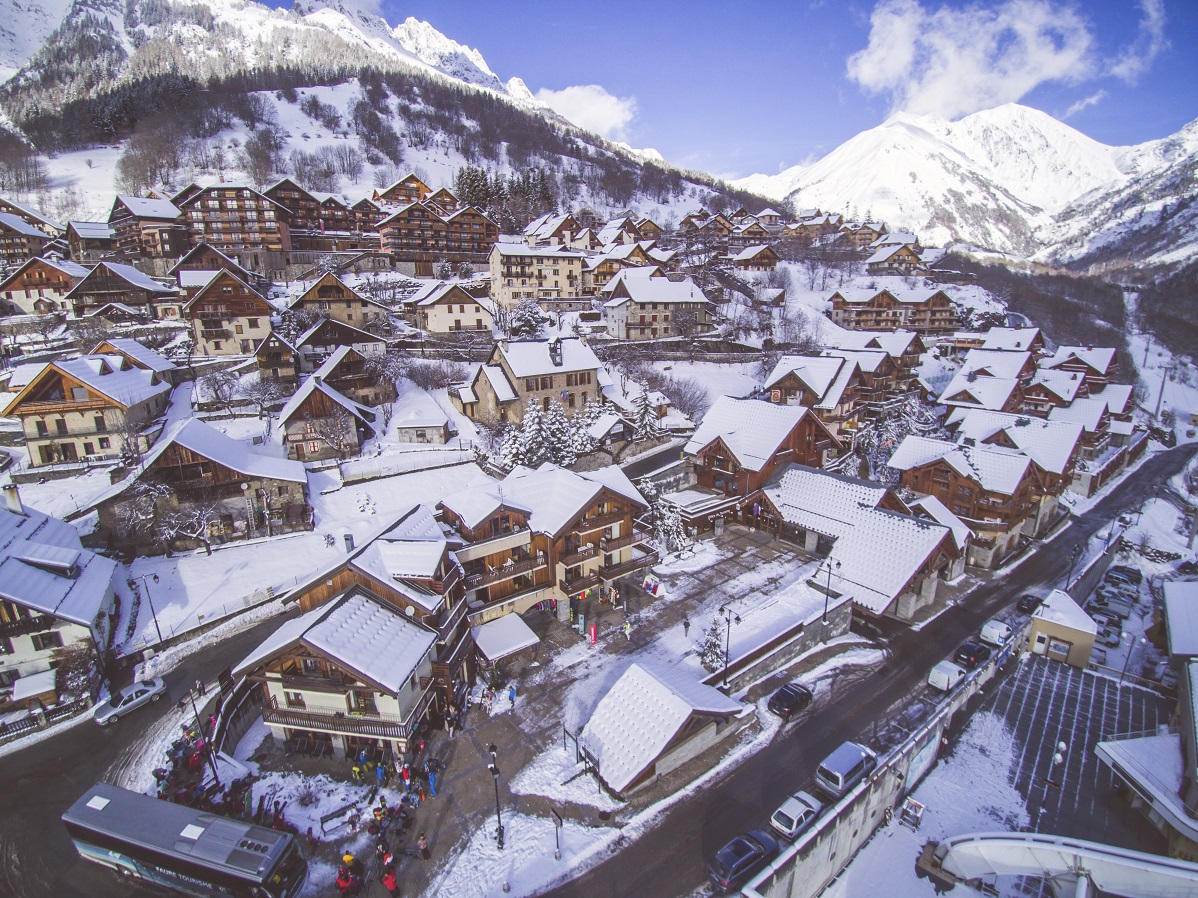 Photo by Matej Dumancic
Europe is by far one of the most common places for a ski holiday, and with good reason. Our continent's resorts have beautiful blue skies, perfect snow, and the cosy atmosphere to match. Plus, most resorts are just a short flight away from the UK. But, with so many countries and resorts that you can visit, how do you filter out the cheapest options?
France and Italy are always a good place for skiing, as most resorts are more or less guaranteed snow during the winter. Resorts such as Vaujany and Les Houches in France, and Madesimo and Livigno in Italy tend to offer affordable ski holidays. But you might also find great deals if you visit one of the less popular destinations, such as Bulgaria or Romania, which usually get smaller crowds so you might find some great deals.
You'll also want to consider what kind of resort you're after. For a budget-friendly family holiday, places like Poiana-Brasov in Romania or the cute village of Les Menuires in France might be for you. But, if you're looking for a bit of aprés ski nightlife, somewhere like Bansko in Bulgaria could be a good option.
If you're an experienced skier, Vogel-Bohinj in Slovenia will provide you with plenty of challenging slopes. But, for beginner and intermediate skiers, Les Houches in France has a wide range of gentle slopes and a low cost of living, so you won't have to spend too much money on the essentials when you're out there. Alternatively, Vaujany includes slopes that are perfect for any skill level, as well as low prices.
Pick your dates

Photo by Eric Rothermel
Peak ski season tends to be from December up until about March. But, often, school holiday periods over Christmas and New Year, as well as February half term, are the busiest times, which can make flight prices a little bit higher. During quieter times, airlines and hotels will bring their prices down to entice visitors, so it's best to be flexible with the dates you choose to travel. This will make it easier to find the cheapest flights to your destination.
Don't forget to check the school holiday dates in your destination country, too. Locals will also enjoy a trip to the slopes during the holidays, which can make it busier and can hike lift pass, equipment hire, transport, and hotel prices up.
Accommodation and transfers

Photo by Nomad Bikers
Of course, you'll want to look at areas with the cheapest transfer options. But, it's also worth considering how far you'll need to travel from the airport to your accommodation, and your accommodation to the ski resort. The further you need to travel, the more it'll cost you, so it's worth weighing up your options to find the cheapest one. It might even be useful to check local bus routes, as they might be a cheaper option to get you from your hotel or chalet to the ski resort.
Sometimes, you can keep costs low by choosing accommodation that offers a package deal. These often include flights, transfers, accommodation and even food. Again, it's worth shopping around to find which option would work out best for you.
Consider the extra costs

Photo by Yann Allegre
A ski holiday isn't just about finding the perfect destination. You'll also have to factor in all the extra costs such as transfers, ski hire, and lift passes, which can often be quite expensive. Usually, if not always, lift pass prices are given in local currency, so it might be worth looking for the country with the best exchange rate, as it'll mean you'll pay less for your passes and ski hire, as well as your accommodation and meals out. A good exchange rate will give you more of the foreign currency for every British pound you exchange, and this can differ between travel money providers. So, it's worth shopping around to find the best exchange rate you can.
When you factor in the cost of flights, accommodation, transfers, and all your little extras, the price of a ski holiday can quickly add up. But, by following the tips in this guide, you can choose an affordable ski trip in Europe, without sacrificing on the fun!
P.S. If you're looking to plan a winter holiday to Vaujany this year or next, just fill in a few details and we will get to work on your next adventure.