5 Places To Go For A Ski Trip
Traveling is one of the great luxuries of life. When you travel you have the opportunity to get outside of yourself and truly be able to appreciate the present moment and the beauty that surrounds you.
Traveling for adventure sports such as skiing adds an extra exciting element to your trip. It can be hard narrowing down options on where to go when you have a specific activity in mind. The best kind of travel is to have a tentative plan but then let the adventure lead you once you arrive. Europe, Asia, America or even further afield... there are plenty of areas where skiing is possible. For those in Europe, we know a 'little slice of heaven' close to home. If you want to give it a try, then let us know what you are looking for and we'll come back to you with some delightful options and information to mull over.
When looking for the ideal ski destination, there are a lot of options out there and it can be hard to decide which one is best for your travel goals. One of the best parts of travel is exploring, so choosing a ski location that comes with epic views and entertaining mountain towns is a must. Luckily there are a lot of options that provide all of that and then some.
Variety In Colorado: Breckenridge, Aspen, Vail & More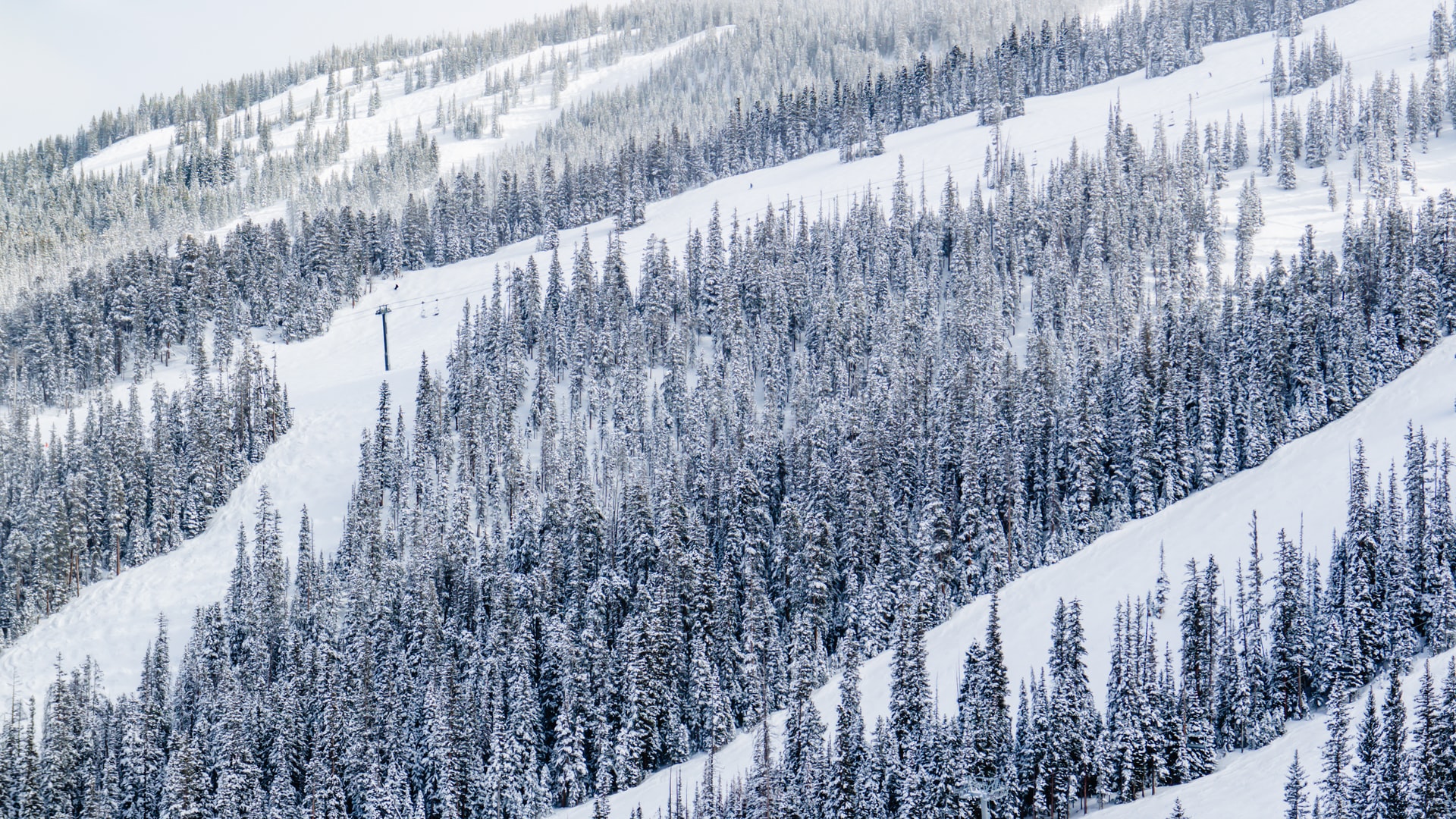 Photo by Joshua Sukoff
If you are looking for a ski location full of options and unique small mountain towns, Colorado is the place to go. This mountain state always ends up on the top places to ski in the world and it is for good reason. Not only does it have the stunning Rocky Mountains, but it has towns like Vail that were very purposefully built to be ski towns.
Travelers often wonder how to choose between the top ski locations in Colorado: Breckenridge, Vail, Steamboat Springs, Telluride, or Aspen? Choosing can be tricky as all the Colorado ski towns truly are breathtaking and full of numerous slope options for the ultimate ski experience.
Breckenridge is often chosen by travellers looking for a little more convenience and an art scene to enjoy once they are off the slopes. The Denver airport is close by and the downtown provides local art shops and delicious restaurants to eat along the way.
Vail is a top choice for not only the slopes but the village that travellers can explore during their downtime. Vail tends to be a top choice for avid skiers as it provides a variety of challenging slopes. Because it was designed as a ski town, it is a very walkable town and has everything you need without having to even get in the car.
Steamboat Springs is a smaller town a few hours outside of Denver, but well worth the drive for both the charm and the slopes. Steamboat's claim to fame for skiing is glade skiing which allows the skier to glide through the beautiful Alpine trees.
Want to see some real ski action in Colorado then you are in luck. The first stop on the HomeLight Foundation Series, the U.S. leg of the FIS NorAm for both alpine and freestyle skiing, is at Copper Mountain in Colorado, bringing some of the best up-and-coming talent to the slopes.
Telluride is one of the most talked-about ski towns in Colorado due to its mega slopes. It has some of the steepest ski runs in the state and experienced skiers love the challenge the slopes in Telluride provide. No matter where you end up skiing in Colorado, you won't regret choosing the centennial state for your next ski trip.
Canada: The Beauty Of Banff
Photo by Jaime Reimer
Planning a ski trip to Banff is a bucket list kind of trip. The town offers unique dining options as well as a lively night scene. But even more importantly, Banff provides the opportunity for three epic ski resorts to visit. The resorts, known as Ski Big 3, include some of the world's greatest instructors as well as the stunning views of the Canadian Rockies.
Traveling to Banff also means having the opportunity to visit Mt. Norquay, which is North America's oldest ski destination. So if you are looking for both culture, beautiful scenery, incredible lakes (like Alberta above), skiing and some history, Banff is an ideal spot to choose.
The Majestic Matterhorn: Skiing In Zermatt, Switzerland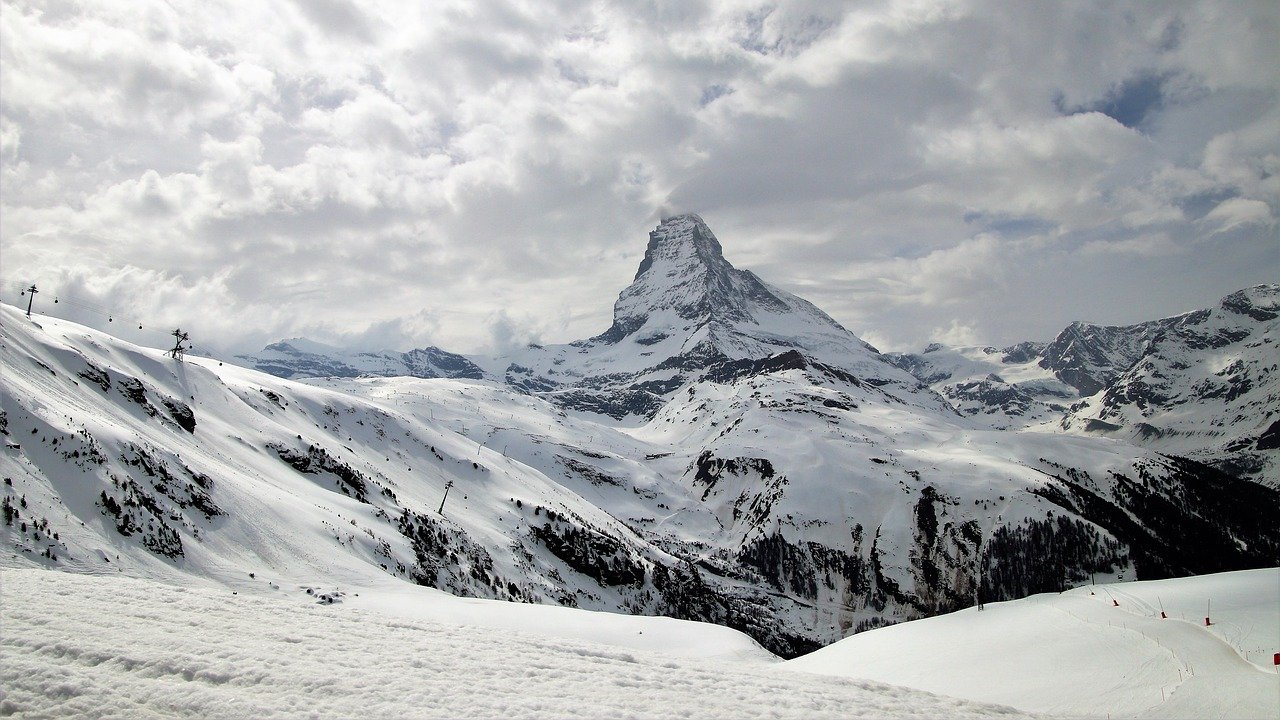 Photo by pasja1000
The Matterhorn is a mountain known around the world for its unique and stunning peak. Skiing in the Swiss Alps is unique for many reasons. Not only does skiing in Zermatt, Switzerland give you a close-up view of this epic mountain, but it is one of the only two worldwide ski destinations that has year-round skiing.
Zermatt is one of the most sought after ski destinations in the world due to its high altitude and daily snow showers. If you enjoy exploring numerous places when you travel, you can ski through both Switzerland and Italy on the same day thanks to the ski town's proximity to the border.
Small Town Ski Charm: Vaujany, France

Photo by Matej Dumancic
If you are a seasoned traveller, you know how rare it can be to find a hidden gem of a town where the crowds stay small. The rural mountain town of Vaujany, France provides both charm and access to one of the world's longest black run ski slopes, Alpe d'Huez while also providing a calm and picturesque setting to rest and relax.
The gift of this charming small mountain town is that it is still relatively new in the ski world which has allowed its crowds to stay small while still having access to some of the best skiing in the world. The local skiing options are also equipped with excellent ski schools if you are a beginner at skiing. For those into big mountain skiing, you may have heard of the European backcountry epicentre of 'La Grave', well Vaujany is a hop, skip and a jump away. The rock formations are similar and the off piste skiing above Vaujany on the Grandes Rousses mountain range are really something to behold.
If this sounds like a bit of you then please do get in touch with Ski Peak. We'll be happy to answer any questions and provide some quality accommodation options. We know everything there is to know about this little piece of alpine bliss!
The Perfect Combination Of History & Skiing In Bansko, Bulgaria

Photo by Rumen Yanev
It has only been in the last 20 years that Bansko has been put on the ski map thanks to an installation of a gondola that helped connect the historic mountain town to the local ski areas. The beauty of traveling to Bansko for skiing is that you get a two for one trip where you can enjoy both the skiing amidst the iconic Pirin Mountains and explore the town which provides stunning historic architecture.
During the day in Bansko, you and your travel companions can enjoy the variety of slopes the mountain has to offer ranging from beginner to advanced ski runs. And then at night as you walk along the cobbled streets and stop at one of many delicious restaurants nestled in the historic town. Bansko is a unique town providing both epic skiing mixed with historical and cultural options to meet all your traveling dreams.
Your Amazing Ski Trip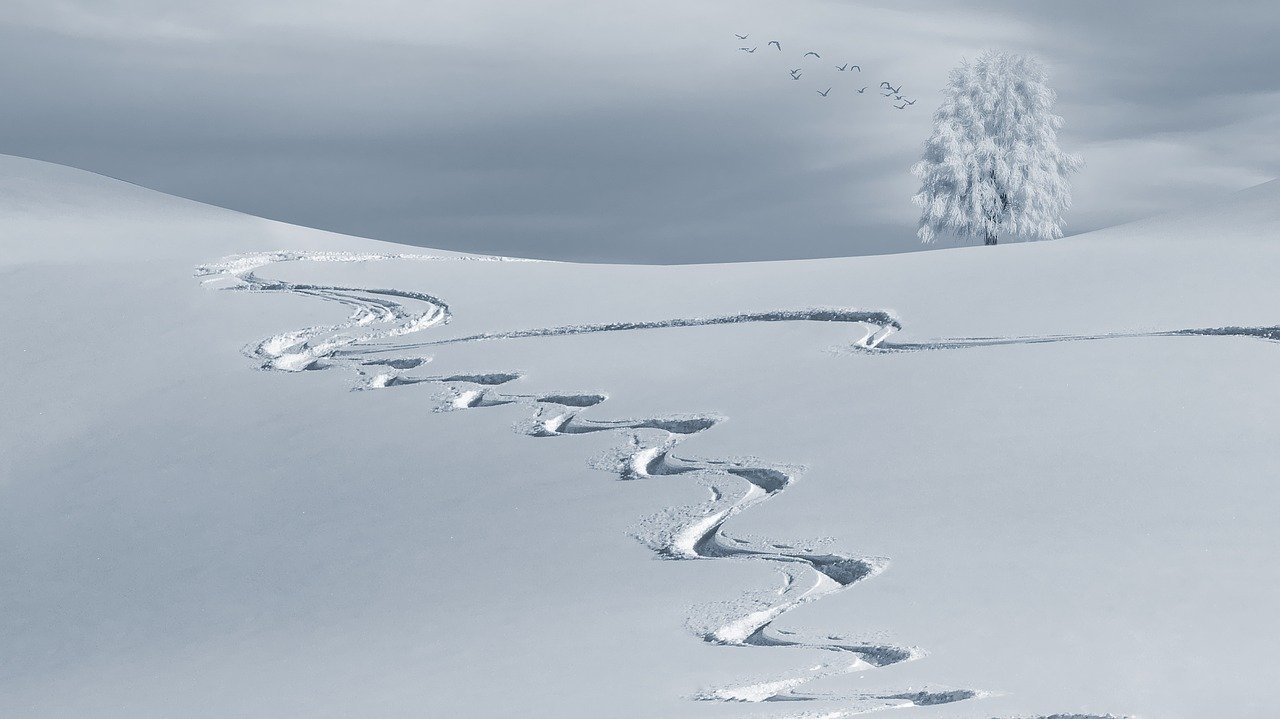 Photo by kinkate
Skiing down a slope surrounded by mountain views and fresh powder is a dream come true for any skier. Finding the just-right ski location is worth the research to be able to enjoy all of your favorite ski vacation activities. Take some time to plan ahead, but once you arrive enjoy the ride and adventure of travel, both on and off the slopes.