6 Items You Should Get If You Are A Winter Sports Lover
Being enthusiastic about sports is something that runs in the blood of most people. Sports and daily life run hand in hand. If you are Scandinavian, French, Italian or Austrian for example, you might be into the winter sports more than others due to your geographical location to snowy mountains but people from the UK absolutely love to ski too. However winter sports can get pretty dangerous. To ski, not only do you need the right equipment but you will also need somewhere to stay. Let Ski Peak help you in searching for that perfect ski chalet, by answering a few questions. We'll come back to with some brilliant accommodation options!
It doesn't matter if you are a pro in snow sports or just a beginner, you need to make sure that you have all the right equipment to keep yourself safe. In this article, I am going to highlight six items that you must get if you are a skier or a snowboarder so that you can protect yourself in extreme conditions.
If you
Snowboard and Skis

Photo by Kipras Štreimikis
It doesn't matter if you are an expert in a winter sport or someone who is just visiting the region to have some fun, you should make sure that you spend your money in the right manner and choose a sport you want to do, either skiing or snowboarding. As a beginner there is no point in purchasing your own pair of skis, it's best to rent them until you are confident and know what type of skiing or boarding you want to get better at. Even when you are of an intermediate or advance skier, you may still prefer to rent as you get to use newer equipment and technologies. When and if you are ready to buy, I recommend you browse different sites, stores and only buy your snow gear from reputable places like Elevation 107 or snow and rock so that you get top quality gear.
Ski Boots

Photo by Klara Kulikova
If you develop a passion for snow sports, boots are one of the most important pieces of equipment to invest in. They are the mechanism that attaches you to the ski, allowing you to control direction and speed. Renal boots are normally a few seasons old and can be quite uncomfortable. If this is the case you are likely to end up with bruising from certain areas pinching and being rather stiff. Walking in ski boots is hard at first but it does get a lot easier with time and experience. When it comes to buying ski boots, you should make sure that you get the best fit to your feet, not about style, look or colours. it's important that the boot fits the shape of your foot. You should even go a step further and get a moulded insole. This will increase the responsiveness of the boot to your skiing technique.
Windproof Jacket

Photo by Serhii Danevych
You don't want to catch a cold or be left out in a blizzard without protection if it hits. It doesn't matter how much you may or may not like the cold; cold winds are going to blow right through you if you don't take appropriate preventive measures. You should get a durable, windproof jacket that is both waterproof and wind-resistant to keep your body warm and dry. Not only that but wearing a windproof jacket also ensures that if you get in an accident, you have an extra layer of protection that is going to keep you safe from any life-threatening injuries.
Helmet

Photo by Mason Jones
As a rule of thumb, you should never ski without a helmet on your head. Professional skiers don't jump on the snow without one, so you should never think of yourself as an expert skier and skip this important protective gear. There have been a lot of accidents on the snow where the difference between life and death was the fact that the person involved was wearing a helmet. Moreover, helmets theses days are very versatile now. They are lightweight, comfortable, and can be as flexible as you require them to be with pads and ear protectors that can be taken out, Bluetooth speakers built into them etc.
Gloves or Mittens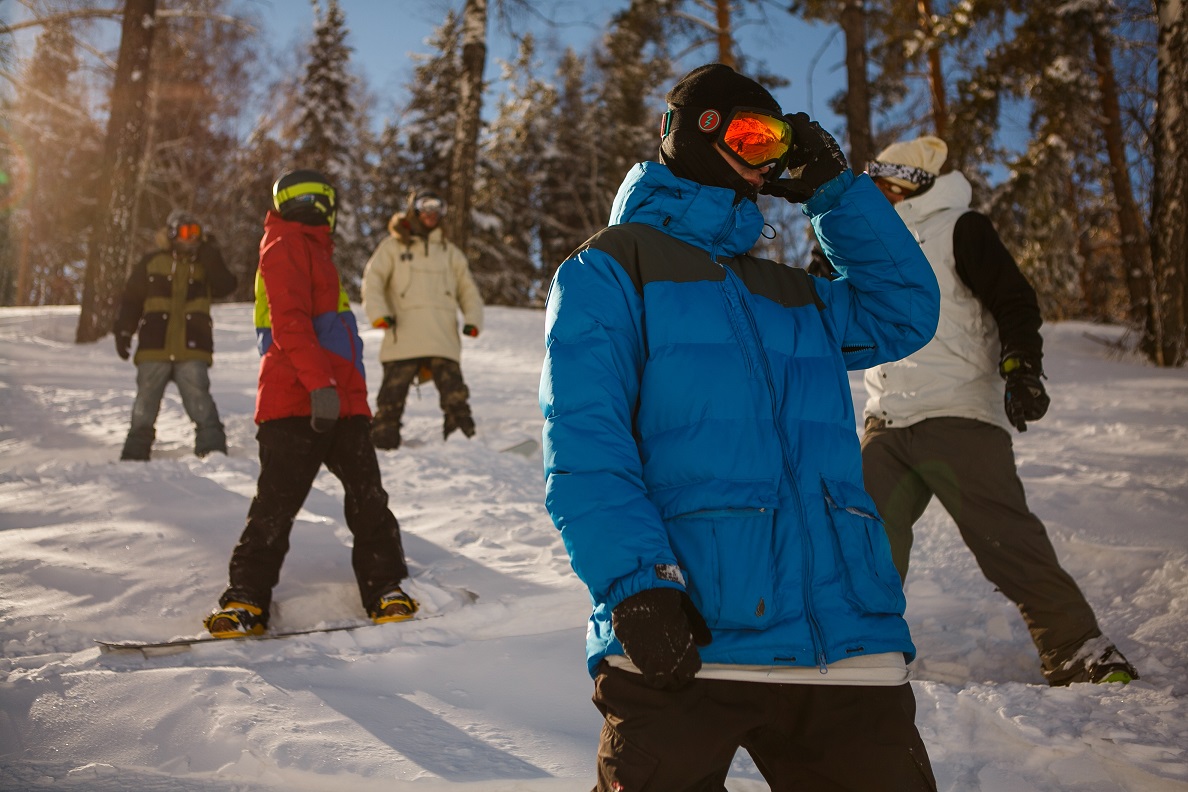 Photo by Visit Almaty
Being up in the mountains where it snows, is naturally going to be cold. We all need our hands so keeping these warm is not only a very good idea but cold hands are very painful. If you're skiing then it requires you to hold onto poles in order to help stay balanced. If you don't wear gloves while skiing, your fingers will literally freeze and you won't even feel them anymore, meaning you won't be able to grip the poles. Gloves are a protective gear too, If you fall then they protect your hands from scraping against the surface. If it's icy then the surface is hard and will most likely cut the skin open.
Goggles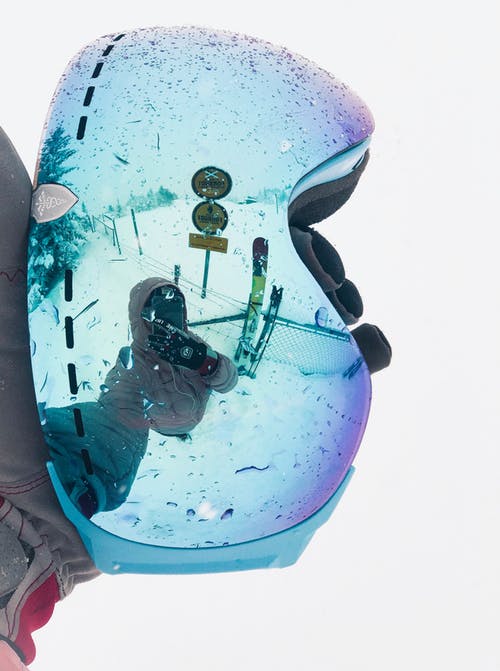 Photo by julie aagaard
Last but not least, it can be very bright up in the mountains. Some people opt to wear sunglasses to protect their eyes from the suns UV rays. The sun not only shines down but it reflects off the white snowy surface. It can sometimes feel you being attacked from multiple sides and impossible to see. The good thing about goggles is that it protect your eyes from the wind too. It can get pretty rough in the mountains, and you have to make sure that nothing gets into your line of sight. With goggles covering your eyes, you can protect your eyes against snowstorms and the sunlight. Another brilliant thing about goggles and why we prefer them to sunglasses, is that you can change the lenses depending on the weather conditions. Reflective lenses for sunny conditions and yellow/orange lenses for when there is poor visibility. It picks out little lumps and bump far better than the reflective lenses for sun.
Ready to jump on those mountains as soon as possible? If you are thinking about holidaying in the alps and need a place to stay, fill in our short survey and we'll come back to you with some brilliant options to consider.