Alpe d'Huez and Vaujany vs Portes du Soleil and Morzine
France is home to countless ski resorts and is considered to be the most popular place in the world for skiing. The resorts are both large and small and their numbers keep growing.
Although French resorts are more expensive than their counterparts in Italy, Austria and other places in eastern Europe, they offer the best infrastructure for skiers.
In the guide below, we compare two good resorts: Vaujany in the Alpe d'Huez region and Morzine in the famous Portes des Soleil ski area. So pick your favourite before you plan your next ski holiday to the French Alps with reputed providers like Atlas Ski Co and Ski Peak
Portes du Soleil and Morzine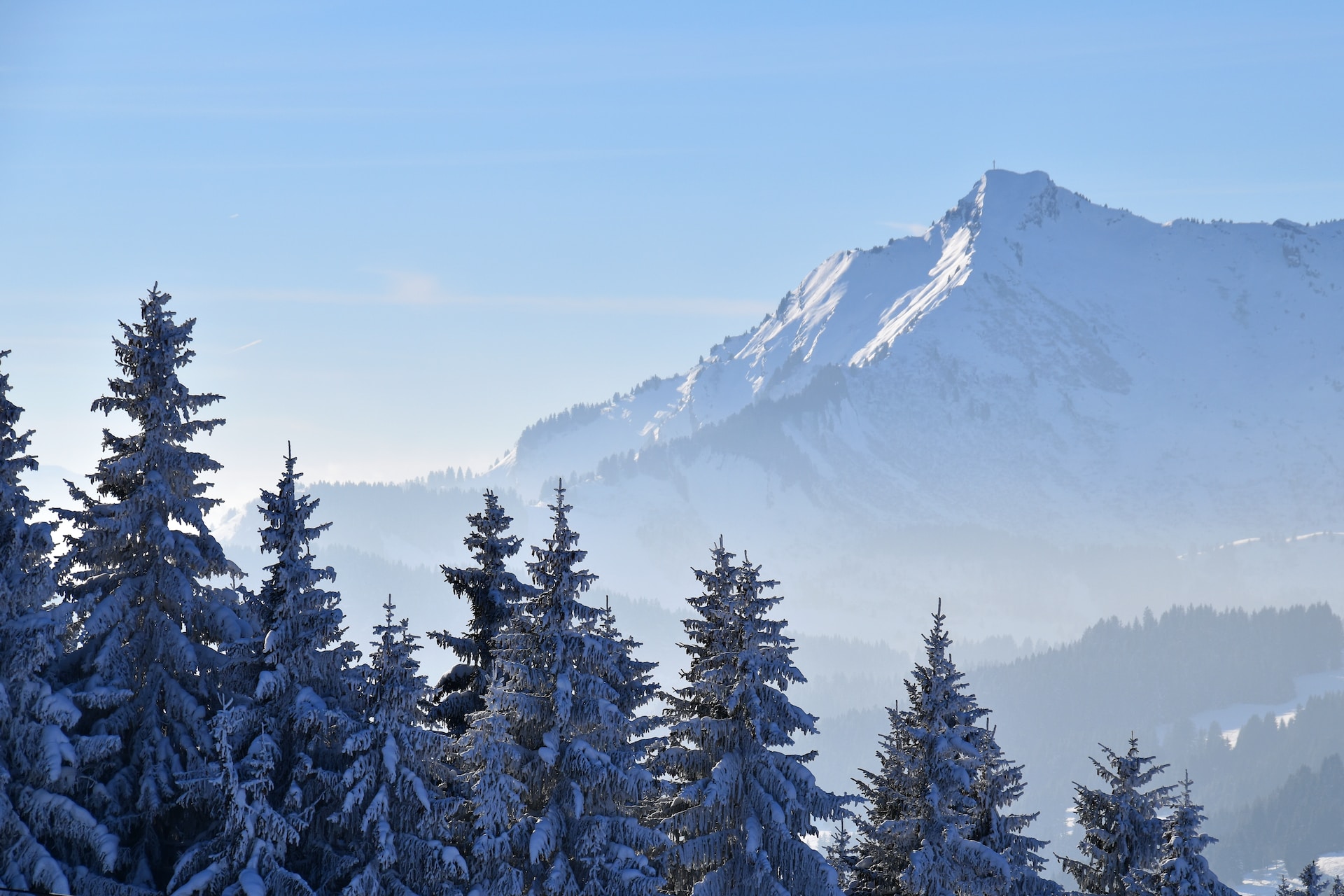 Ski area: 650 km
Airport: Geneva 1 hr 30 minutes
Train station: Cluses (29 km), Thonon-les-Bains (32 km)
in the heart of the Portes des Soleil ski area, Morzine is a picturesque alpine town surrounded by traditional chalets and built around a village square.
The resort is easily accessible from Geneva and offers skiers over 600 km of pistes through its link with the entire Portes des Soleil region. Its close proximity to the slopes make Morzine an ideal getaway for a weekend of skiing.
Morzine is so located that you can ski both in France and Switzerland in one single day as the Portes des Soleil ski area straddles the border of both countries.
Also known as the Gateway to the Sun, this region boasts of over eight metres of snow each year and is a haven for skiers of every ability, right through the skiing season.
Because of the massive size of the ski area, it is certain that everyone will find a resort of their choice and accommodation that ticks all the boxes.
The views from the ski resorts are unparalleled and one can easily see as far as Mont Blanc and further down to Lake Geneva giving visitors spectacular photography opportunities.
As far as resorts are considered, Morzine has a long-standing reputation of being one of the best in the Portes des Soleil area, especially for its nightlife and apres ski.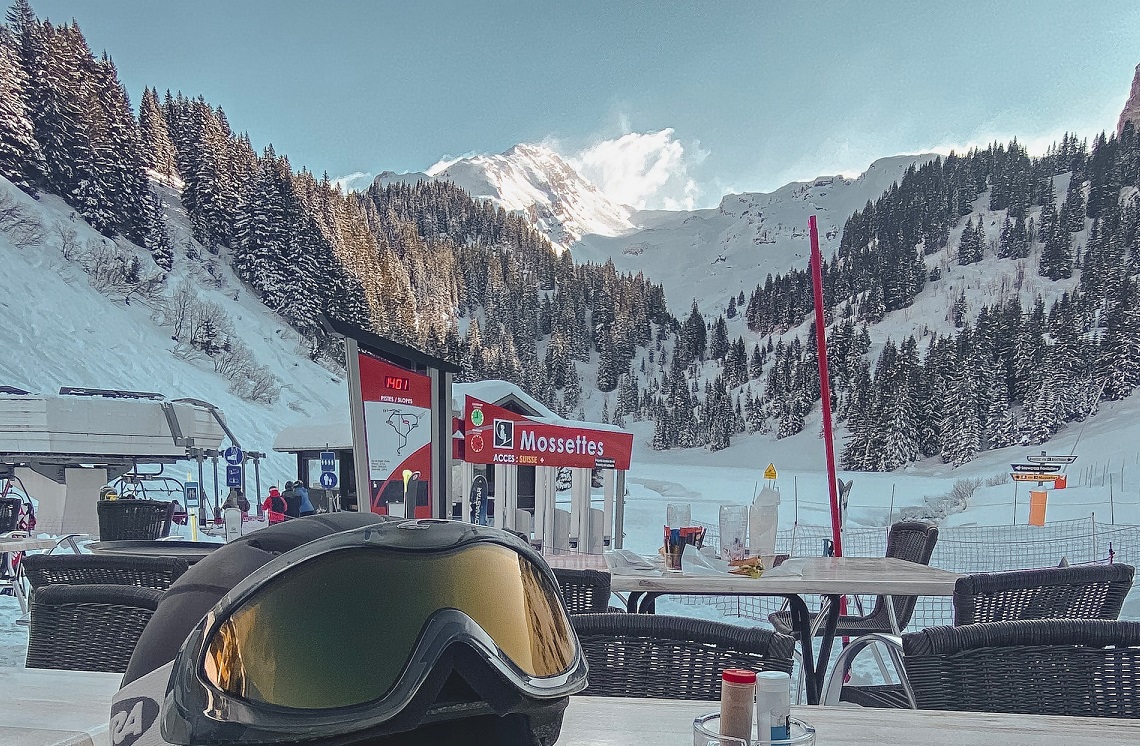 The skiing facilities for beginners with wide village nursery slopes and professionals is excellent, all in a single lift pass. Being a traditional French farming town, Morzine oozes Savoyard charm and is a great option for families looking for an all-inclusive ski resort.
Portes des Soleil food has a unique blend of Swiss and French cuisine which makes it a great choice for foodies. The area also has a great selection of bars and Irish pubs.
After a hard day on the slopes, Morzine has plenty of entertainment options. Besides the plethora of bars and restaurants there is a good spa to unwind and relax.
A resort's ecological footprint is also becoming an important aspect for skiers. Green thinking Morzine ticks all the right spots with renewable energy powered in chalets, zero-waste initiative and transfers using electric vehicles.
Morzine carries the Flocon Very or "Green Snowflake" label which has been awarded to just eleven resorts for their sustainable practices.
Other activities in Morzine include ice climbing, tobogganing, ice skating as well as snowmobiling which puts it high on the list of leading French ski resorts.
Limitations of Morzine
One downside of skiing in Morzine is that because of its altitude, slopes suffer at some of the higher freeze points.
Most of the skiing is above in Avoriaz and beyond
Skiing in March and April is unpredictable as slopes are less snow sure and the frequent snow showers mean that there is very little sunshine.
Alpe d'Huez and Vaujany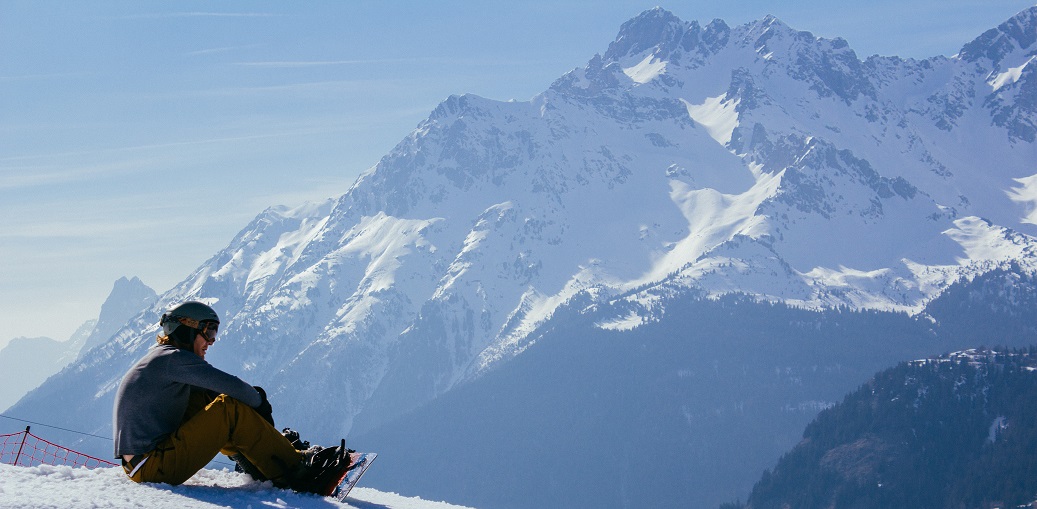 Ski area: 250sq km
Airport: Grenoble 1 hr 20 minutes
Train: Grenoble. 1 hr
(There is a free bus service from Grenoble on weekends)
Alpe d'Huez ski area is known for its snow sure skiing, abundant intermediate reds and the longest black run in Europe at 16 km, La Sarenne. You can also ski one of the biggest vertical descents possible of 2200m of altitude from Pic Blanc to Enversin, right next to Vaujany. There are actually three other vertical descents in the area that if achieved in one day, it's the same as skiing from Everest to sea level!
The famous route of the annual Tour de France cycle race ends by climbing the steep and sinuous 14 km long access road to the Alpe d'Huez resort, with 21 hairpin bends. Fortunately Vaujany's climb isn't quite as hard.
The lift system is modern and efficient, relating to lesser queues, a bonus for those who hate standing around or too long! To counter its south facing location, ample snow making facilities have been put in place to ensure skiing goes in here till late in the season. Vaujany slopes however are north facing meaning the snow lasts longer as it receives less sun in the early morning and late afternoon.
The classy, but small ski station is more of a small working mountain community rather than a full-scale typical alpine ski venue. It is perched on the extreme north of the vast Grandes Rousses ski domain which has Alpe d'Huez at its centre and at 1200m is the lowest of all the ski resorts in the region.
Ambitious planning by the local community has linked Vaujany directly to the Grandes Rousses ski area by two of the fastest and biggest cable car systems in Europe.
This has established Vaujany as a stylish and affordable alternative to the other brash and busy ski resorts in the area with which it shares the ski slopes.
The stunning scenery, vast size of the ski area, excellent family facilities including a creche and a state of art leisure complex are reasons enough to ski in this unspoilt destination.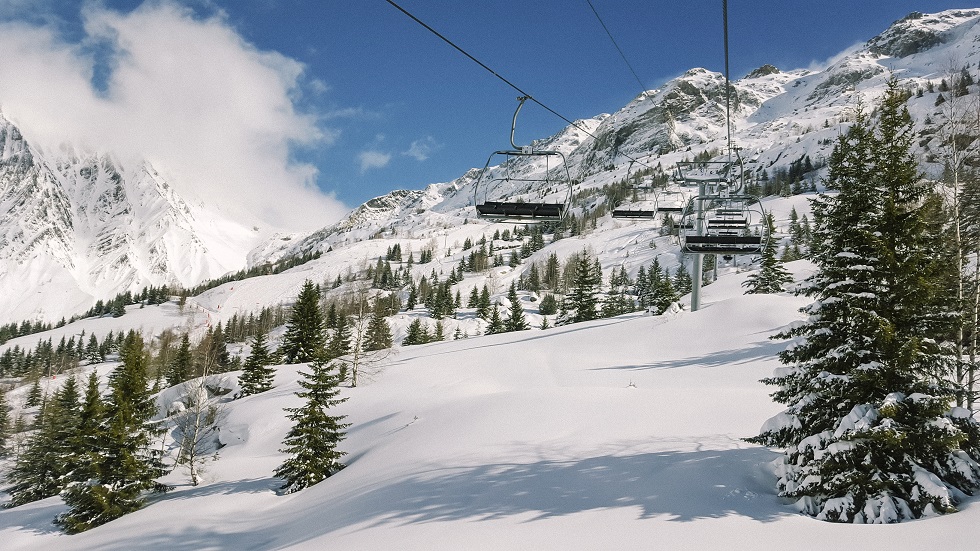 The nursery slopes in its own ski area in Montfrais, just above Vaujany are particularly suited for children, while a gentle bowl in the Alpe d'Huez area is good for beginners, while intermediates can ski from one village to another on the wide open slopes.
For serious skiers there is some good mileage coupled with some awesome vertical drops, not to mention the famous Le Tunnel, which has you journeying through the mountain to the steep exit the other side.
Snowboarders and skiers looking to make a base to explore the high groomed terrain above the Alpe d'Huez region would love to holiday in Vaujany.
Vaujany will also appeal to those who prefer a compact and laid-back atmosphere in a village setting. The village even offers free covered car parking and free entry to the leisure complex with the ski pass.
Do not miss out on the Valley of the Wolf offers surreal views across La Grave and the lofty Meije mountain. In this undulating terrain, there is every chance you may not see a soul.
The resort is a mecca for festival lovers and is the venue for world class performers who assemble here to showcase their talents during the Tomorrowland Winter festival, held in March, on multiple indoor and outdoor stages, some at an elevation of 3300m.
Limitations of Vaujany
The town has limited nightlife, this is not a town for party goers
Since Vaujany is low-lying, skiers might not be able to ski down to the village in December or mid-April
There are a handful of bars and restaurants, so likely you should book on busy days
Summary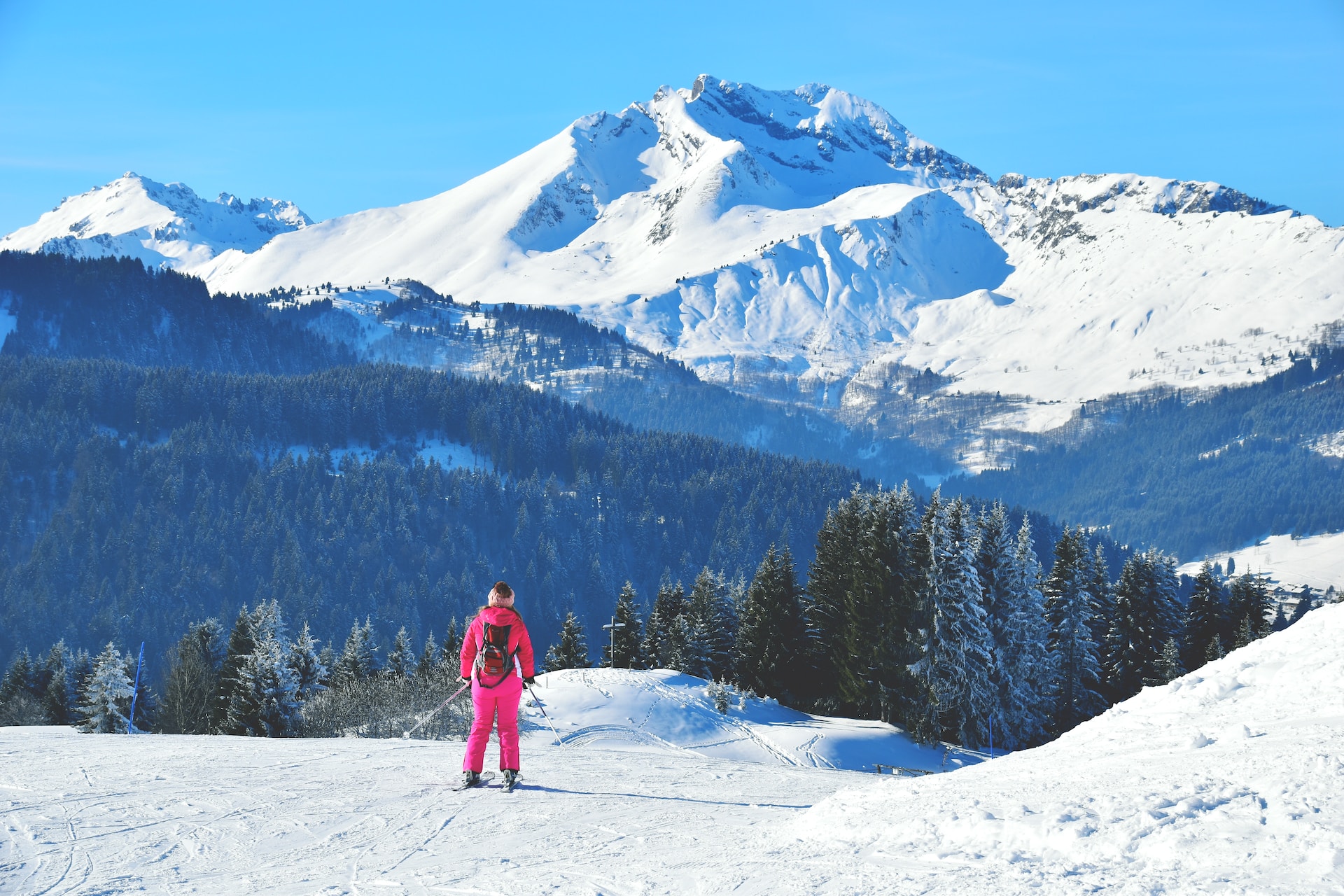 Both Vaujany in the Alpe d'Huez region and Morzine in Portes des Soleil are excellent options, especially if you are wanting a place for families. It depends on what type of terrain you are after and when you want to go. Beginners will fair better in Morzine as the majority of terrain has less steeps. If you are wanting to accomplish more and be challenged, then Vaujany and Alpe d'Huez offer better opportunities, especially for off piste variations. However the party aspect of Morzine is well known; there are bars and clubs continuing into the wee hours of the night and lots of revellers enjoying the scene. Vaujany has limited night life options; for those who like quieter ski resorts, Vaujany is the one to go to.