Preparation, Precision, Presentation
LOVE and dedication are also key ingredients to Marcus's success.
Our head chef Marcus has built up a loyal following during his 20 years of service with us – many return just for the mind blowing culinary experience that he produces! He resides in Chalet Saskia, our award winning flagship property which, much like a good wine, just keeps on getting better... (upgraded again for this season).
Chalet Saskia and Marcus are the perfect couple. Success just oozes with this brilliant combination; much like the French tradition of meat, wine and cheese! YUM
Marcus is an incredibly talented chef who loves to blow-you-away with his inspirational dishes. He is also a powder-hound extraordinaire, who will show you the best lines on the mountain; if he is willing to wait for you... you know what they say 'you have no friends on a powder day'.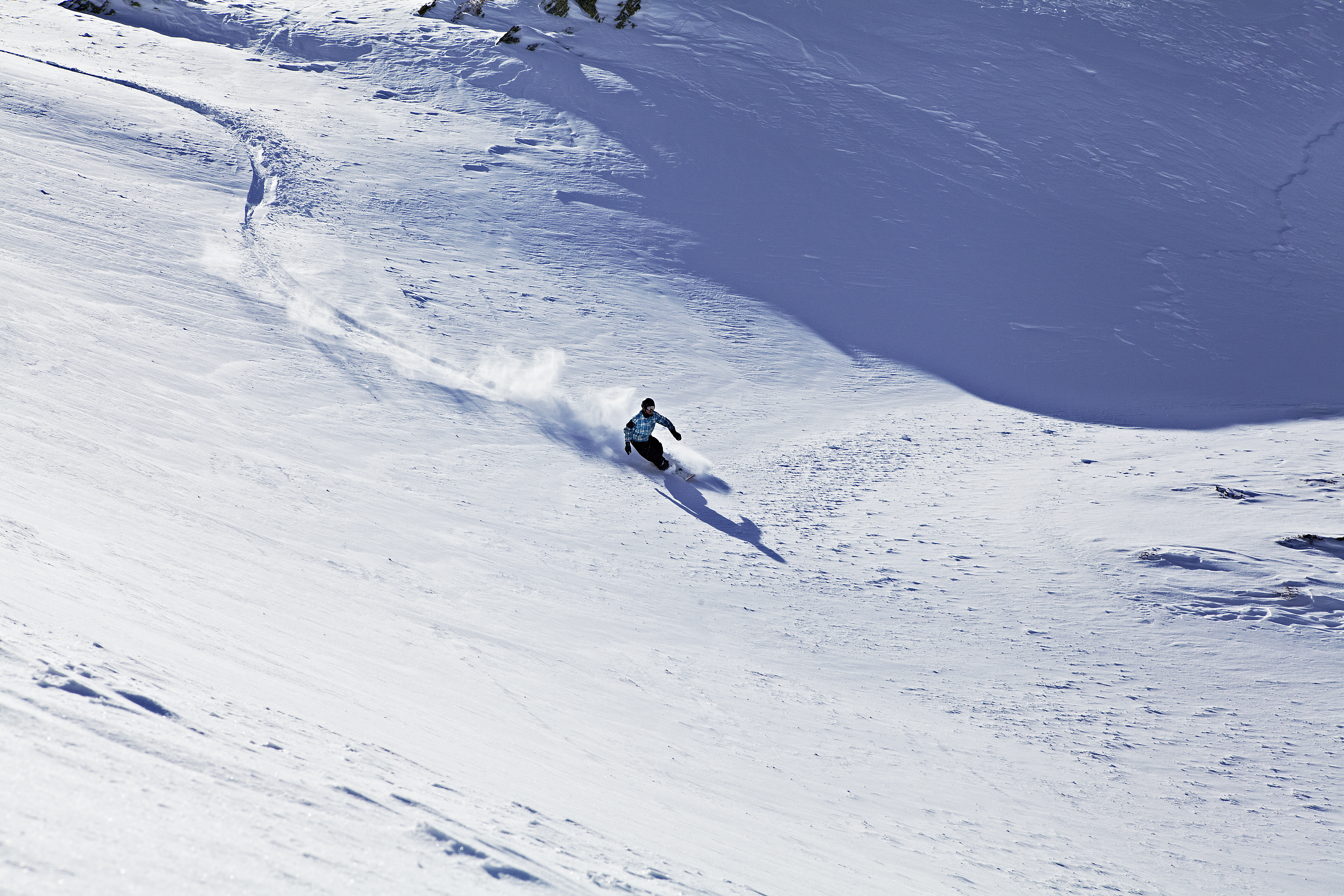 Just to give you a little teaser, take a look at what might be cooking up on the menu for one evening...
Canapes
Chorizo quails egg, Salmon tartare
-
Amuse Bouche
Tomato and herb soup, crispy pancetta, chopped basil
-
Starter
Spinach and gruyere cheese soufflé, caraway and poppy seed biscuit, sun dried tomato and shallot relish, watercress and radish salad.
-
Main
Marinated duck breast, Duck leg confit, mascarpone pearl barley risotto, roasted butternut squash, parsnip and cumin puree, salt baked beetroot.
-
Pre Dessert
Lime mousse
-
Dessert
Passionfruit crème brulee, mango puree, white yoghurt and black pepper sorbet, Malibu caramel.
Cheese, oatcakes, fruit.
-
Petit Fours
Strawberry marshmallow, Chocolate tiffin.
Check out a Time Lapse of him in the kitchen
Some recent pictures of other dishes: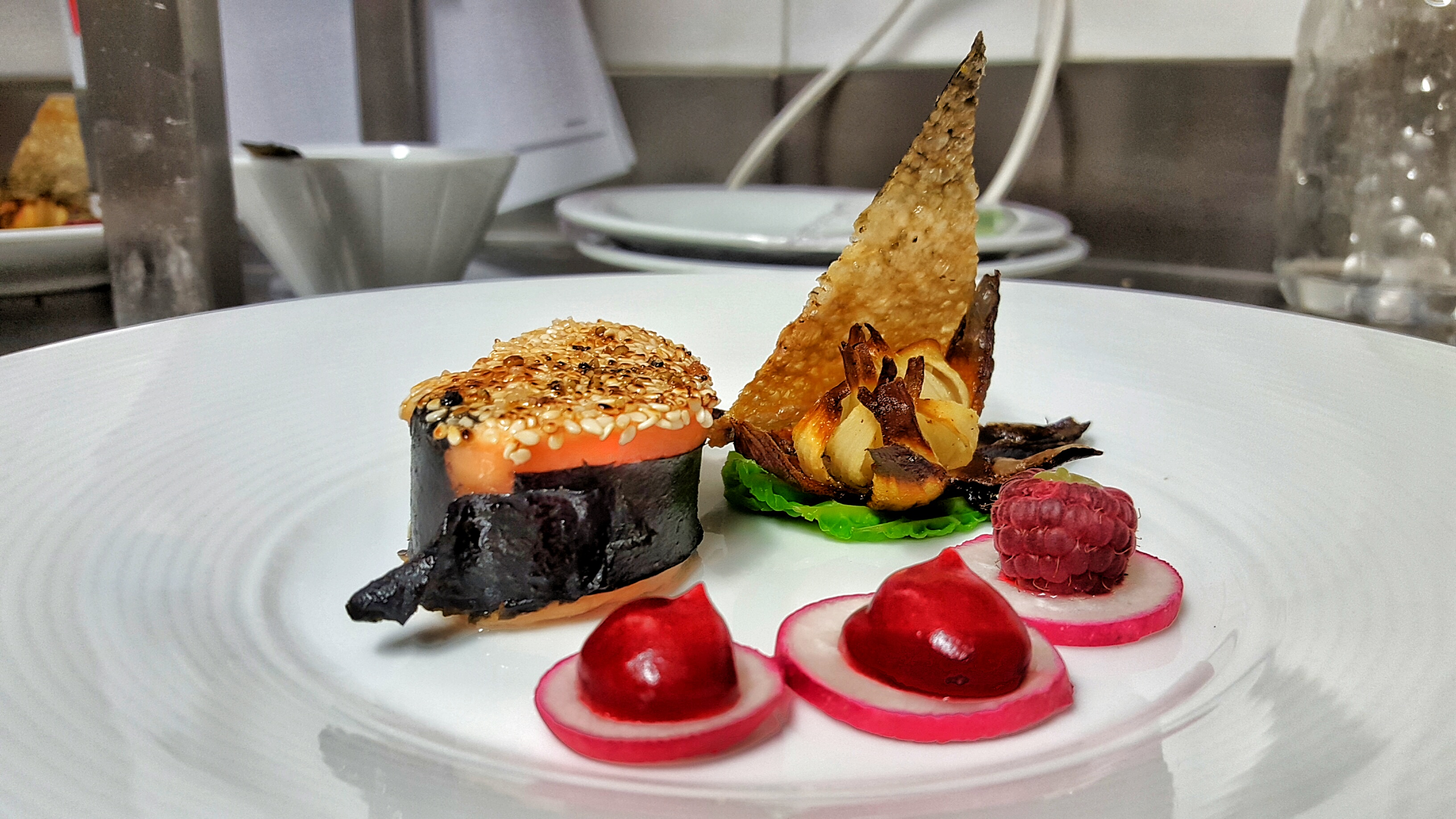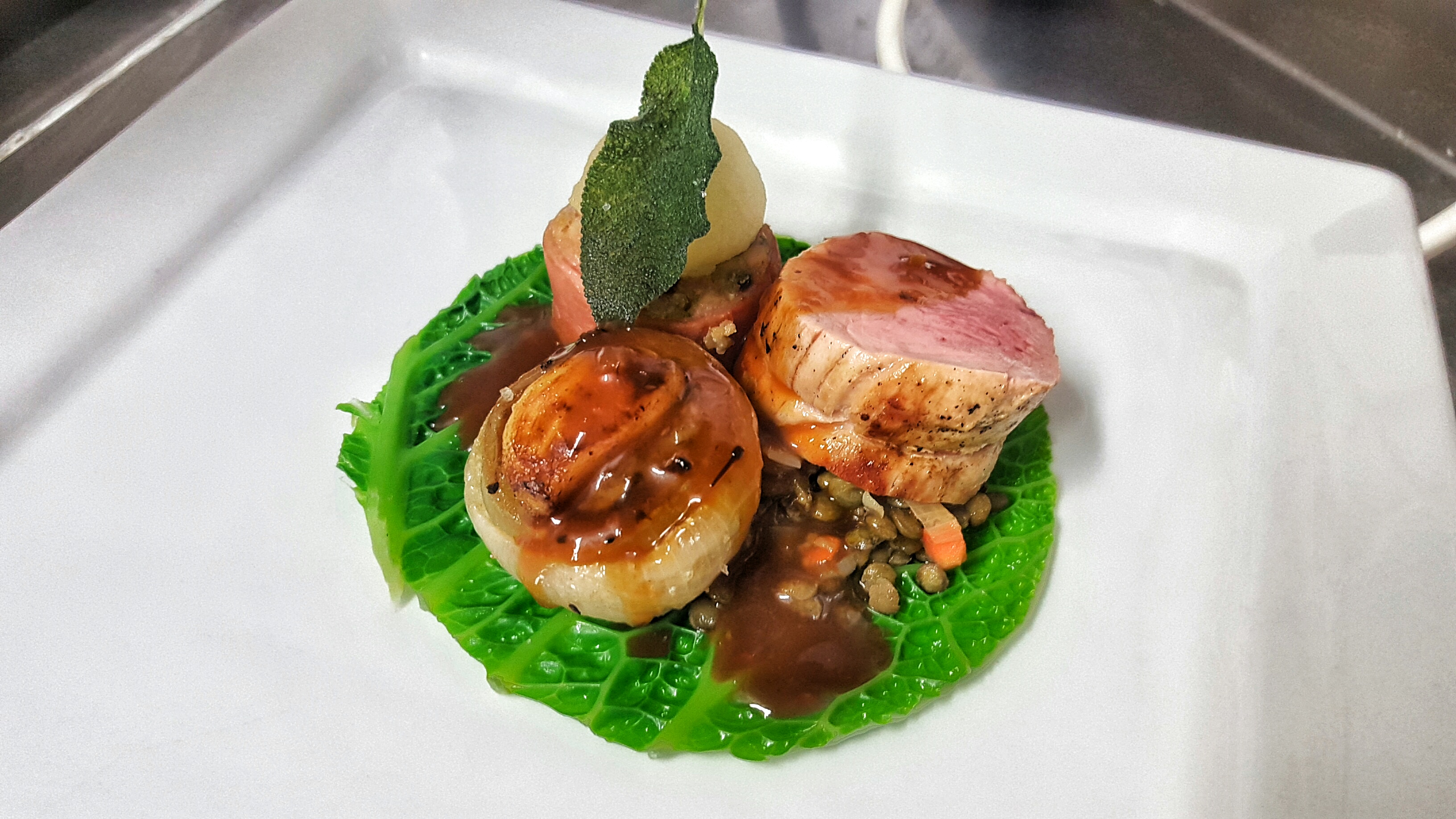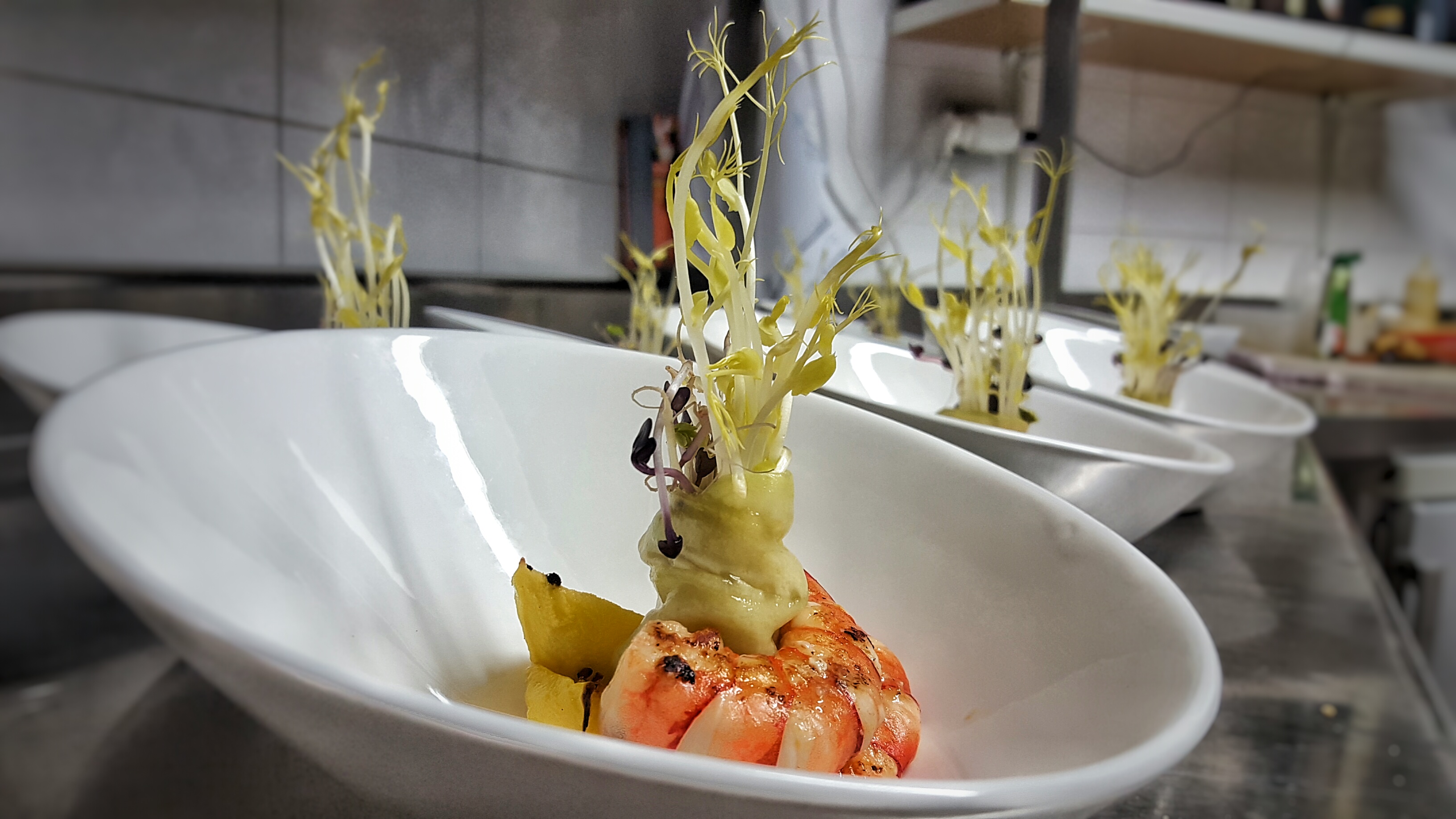 TASTY tasty TasTy tAsTy TaSTy