Top 6 Winter Activities You Can Enjoy In The French Alps, Other Than Skiing
Whenever people talk about visiting the French Alps during the winter season, they're often talking about skiing holidays. Although skiing holidays are excellent, the cost when you include everything, can sometimes be rather high. There might be times that all you want to experience is something different in the snow. Luckily resorts these days are tapping into this and exploring options to us the landscape to their advantage. There are now several other adventurous activities you can enjoy in the French Alps.
If you already know that the Alps is one of the best destinations to head to for various adventures, then you won't need convincing. Are you ready to get your holiday plans in motion? If so, fill in this short form and we'll send you a reply with some brilliant accommodation options to choose from.
Furthermore, have you ever tried a daycation? If you stay someplace not very far from the French Alps, you can also opt for a daycation and not spend a lot of money. Let's now acquaint you with these other winter activities you can enjoy in French Alps.
An Igloo Expedition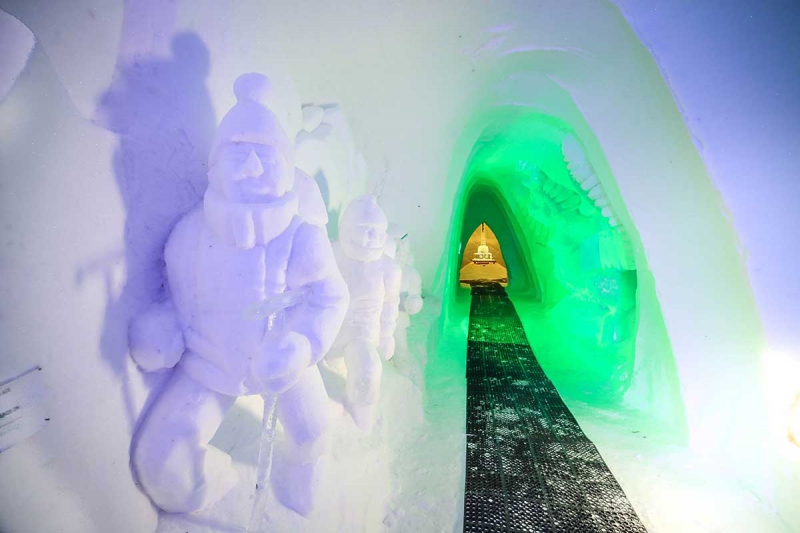 Photo Credit - Alpe d'Huez
There is nothing more pleasing (for the child inside you) than building an igloo or den. In Alpe d'Huez they have the 'Grotte de glace,' a maze of ice sculptures and art carved into the walls. It's an ice museum at the top of the DMC at 2700m which changes every year with a new theme. Other resorts such as Mayerhofen have igloo hotels up in the mountains for overnight stays, some with glass ceilings, offering incomparable star gazing! Some Norwegian resorts will have you strapping on snowshoes and will go on the lookout for the perfect spot to build one, along with your guide of course. They will teach you how to construct the perfect igloo, taking a few hours with a team of six. Thereafter, you'll be cooking some dinner together before you snuggle inside your sleeping bags, inside the igloo that you created with your hands!
Ice Climbing

Photo credit - Simon Steinberger
There is nothing more magical than the sight of a gigantic frozen waterfall, and there's no better way to get intimate with it than traversing its formation through ice climbing. With all the gear listed below you really get to appreciate the beautiful winter world from greater heights. However, please keep in mind that you should never indulge in this activity without expert supervision. Furthermore, as climate change is melting the French Alps, it's wise to research the perfect place; checking previous and future weather records and temperatures of the day. Luckily, a great place to do this is the local La Fare waterfall in Vaujany, which is opposite Chalet Saskia. You'll need to have:
Crampons
Ice axe
Helmet
Harness
Ropes
Gloves
Warm and comfortable trousers and layers
Climbing skills
Guide
Giant Tyrolean Zip-Wire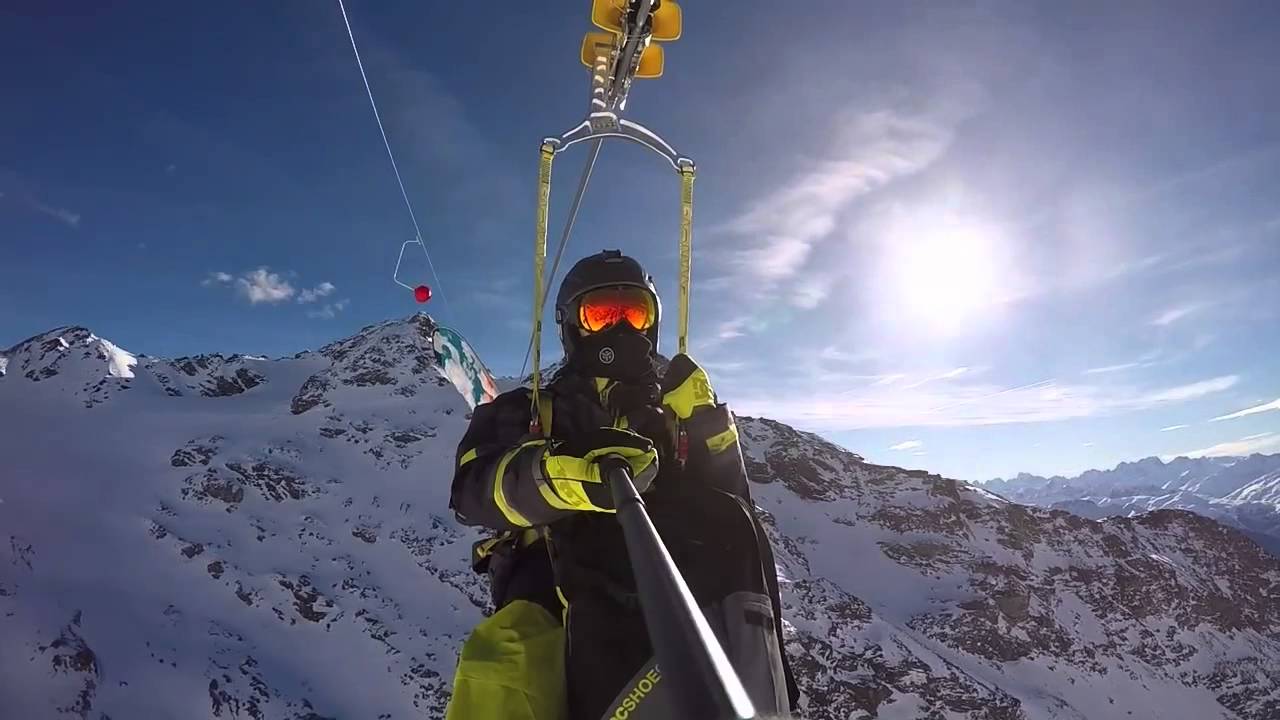 Photo credit - Jack Westgarth on Youtube
Based out of the Orcieres ski resort in the southern part of the French Alps, this activity is ideal for adrenaline junkies. We are talking about the fastest and longest zip wire in all of Europe! You will travel along at a heart-pumping top speed of 80 mph. It will be like flying over the French Alps, admiring its beauty all around with a bird's eye perspective. Pretty amazing hey!
Husky Dog Sledding
This activity serves as an excellent way to add some extra fun while exploring the French Alps' winter landscape. First of all, you'll get to meet the Huskies and will then be helping them prepare for the trip. Once everything is ready and you've had some initial training, you'll be racing through the pristine alpine wilderness with your guide and furry friends. What more, you'll also get to learn how to drive the sled and give commands to the Huskies. This can be done from Alpe d'Huez Alti-port with Second Souffle.
Snowshoeing
Photo credit - skeeze
Snowshoeing serves an excellent means to explore the amazing beauty of the French Alps, away from the busy ski resort, by foot, using snowshoes. Snowshoeing through the un-tracked backcountry, hearing the powdery snow crunch beneath your feet, with the warm sunlight over head, will make everything glittery around you. The Alps present a kind of beauty unlike any other and with these shoes that are specifically designed to deal with the slippery and otherwise hazardous snow, are the perfect way to experience it first hand, at a leisurely pace. It's an experience that you will never forget! Alain Hilion is our local expert, offering daily morning and afternoon trips.
Fatbiking

Photo credit - Susanne Jutzeler, suju fotografief
If you're a serious Mountain Biker and find yourself missing your favourite activity during the snowy winter months, Fatbiking is the perfect mix of a winter activity with traditional biking. Its odd-sounding name actually makes sense once you understand that these bikes, which are specifically built for quite heavy snowfall, have genuinely "fat" tyres that are both wider and larger than your average bicycle wheels and can can deal easily with snow and mud. It might take a few minutes or two to get used to these heavy-duty bikes but any serious biker should come to grips with it in minutes. Once you do, the wild and hilly terrains of the French Alps are yours to take advantage of.
Feeling inspired to try something different during the snowy months? We can be your perfect base in the French Alps! Just let us know what you are after by filling in this short survey and we'll get you out there.