Winter Olympics XXIV: How To Follow The Action
On the back of the success of the Tokyo 2020 summer Olympic Games that was postponed 12 months due to the coronavirus outbreak and resulting national lockdowns, sports fans are now looking ahead to the upcoming Winter Olympics XXIV. Beijing 2022 is fast approaching, and the top names involved are already deep into their preparation.
One hundred nine events from seven sports will feature at Beijing 2022, which is scheduled to begin with the opening ceremony on 4 February. The closing ceremony will be held 16 days later and what lies between those two days promises to keep followers of winter sports glued to the live coverage on television. Which nations will shine brightest and win a haul of gold medals? With a competitive games expected, it's anyone's guess at this stage.
How to get involved
Without being there competing or cheering o your national team for various disciplines, you can 100% show your enthusiasm and post on social media about what you are excited to see. For those a little more daring, the leading Las Vegas sports betting apps allow sports fans to add a little extra heat to the competition by gambling on the winners of the most popular events. Have your say on bobsledding, ice hockey, skating and more. This can be done on your smartphone or desktop computer while cheering on picks from the comfort and warmth of your own home.
You don't need to be a winter sports enthusiast or regular at the Vaujany and Alpe d'huez resorts to appreciate the competition.
Events and names to look out for in skiing
Photo by Rowan Simpson
Before getting into the ways in which you can watch the Winter Olympics this February, we take a minute to briefly explain some of the events, nations and athletes you should be on the lookout for. These are the countries that are expected to put in big performances in their chosen sport and challenge for the gold medal.
It is expected to be a successful Winter Olympics for Norway who are predicted to win more medals than any other nation. They have some of the biggest names competing in the most popular events, including alpine skiing, ski jumping, snowboarding, ice hockey and Nordic combined. Bookmakers offering odds on the most successful nation have seen all the interest come for Norway. Keep your eyes peeled for Team Norway in the latter stages of the big events and races.
What about a dark horse for February, a nation that could spring a surprise and help banish the winter blues at big odds. The United Kingdom isn't known for their success at Winter Olympics, but the island is improving. Team GB won five medals at the previous games, and there are suggestions the nation will build on that and claim more in Beijing. Sports UK fans should look out for include curling, skeleton and freestyle skiing slopestyle. Successful Brit Lizzie Yarnold has retired since medalling last time, but it will be worth following the progress of James Woods, who flies the Union Flag.
Disciplines explained
In this section, we pick out some of the most famous winter sports disciplines and give you a basic introduction to each. Each is popular at the Winter Olympic Games and throughout the Winter Sports season.
Ski-Cross

Photo by Julius Jansson
Inspired by the Motocross racing circuit, this event puts four skiers head-to-head with the first to the finish line declared the winner. It's a simple format but it's exciting, fast-paced and plenty of fun to compete in or watch from the warmth of your home. Races are short which makes it a real fan-friendly event.
Half Pipe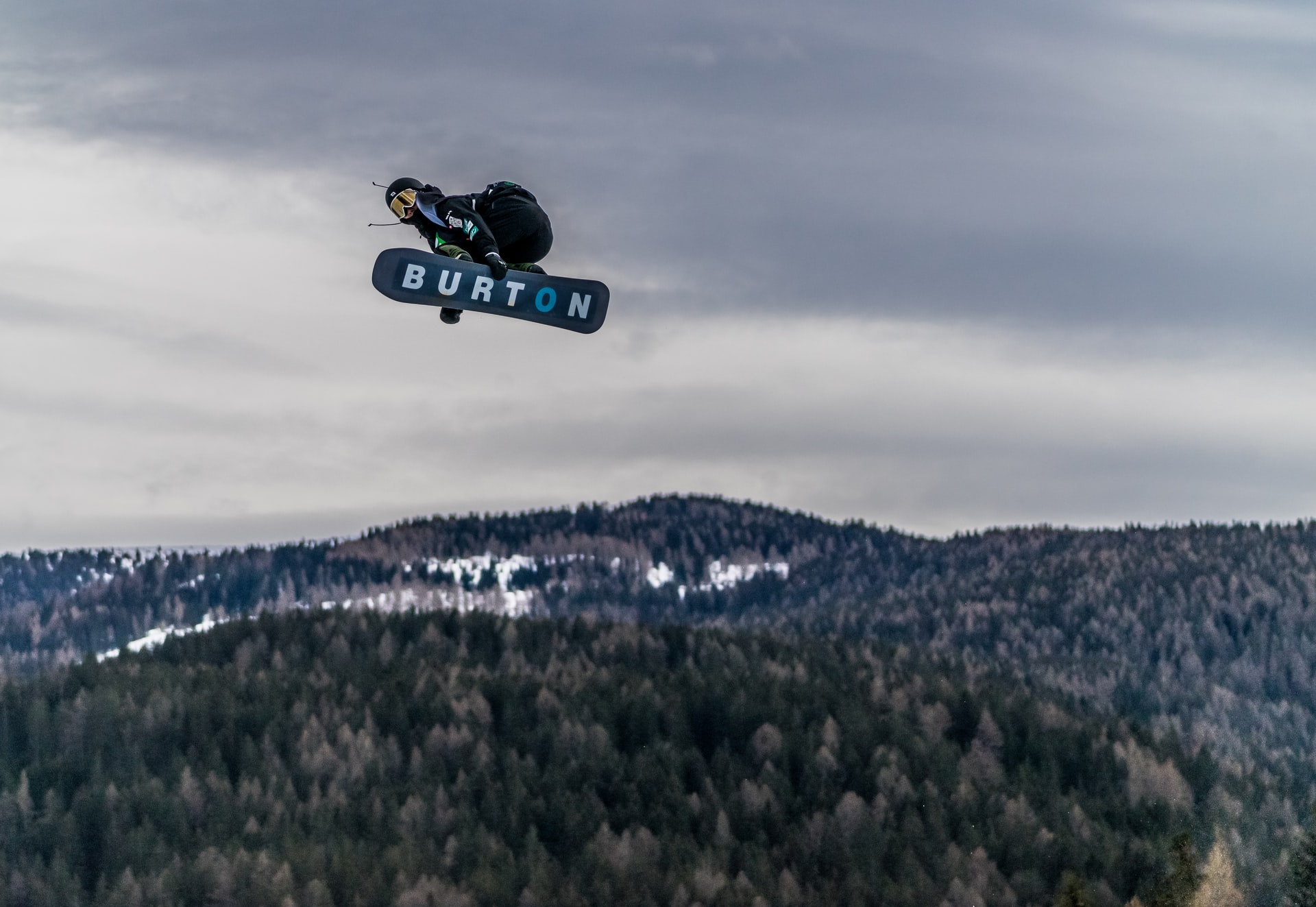 Photo by Bence Balla-Schottner
This event is less to do with speed and more on accuracy and skill. Competitors take on the half-pipe structure on skis or snowboard, aiming to pull off eye-catching tricks and other daring moves. The highest jump on a half-pipe on skis currently stands at over eight metres which was recorded by Joffrey Pollet-Villard.
Downhill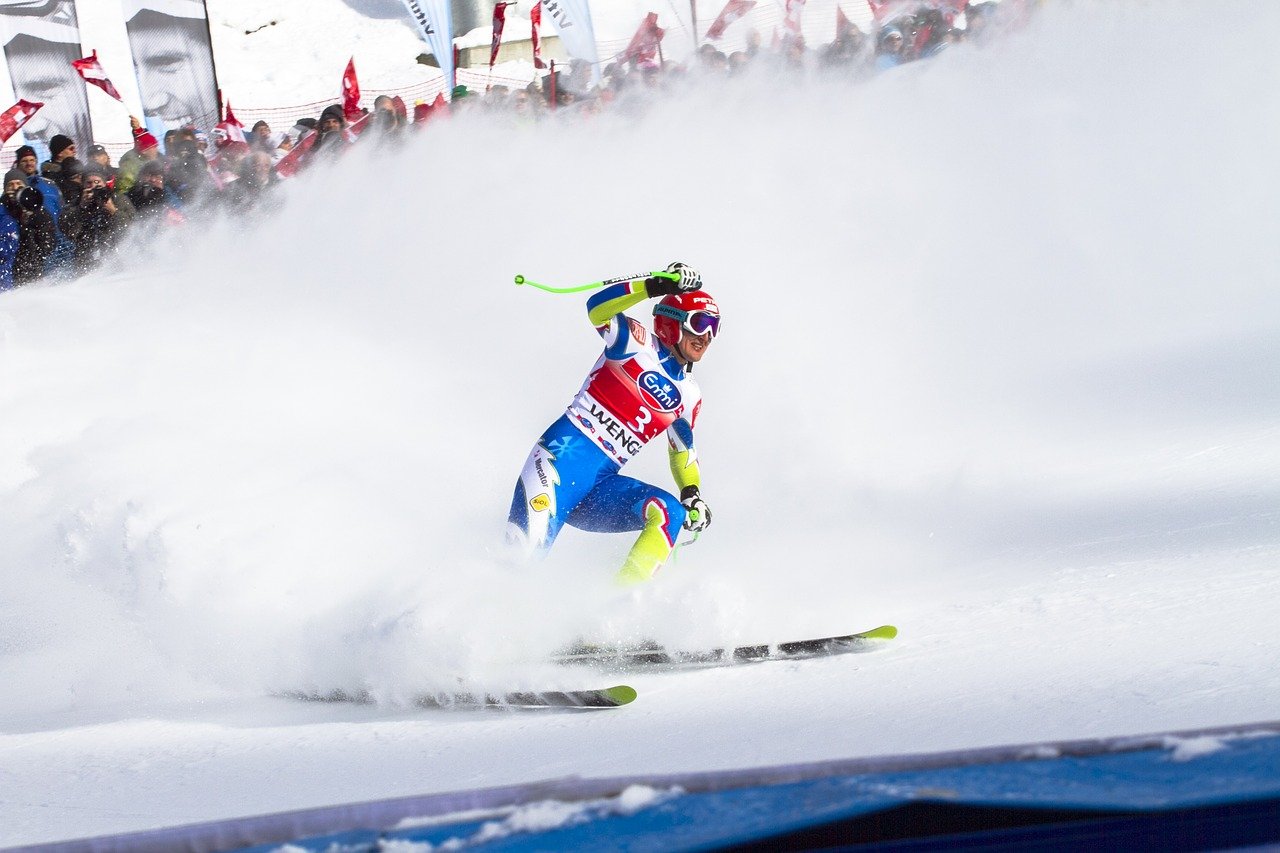 Image by adege
Another fast and furious event that makes for great TV viewing. Downhill skiing is popular at the Winter Olympics but it's one of the winter sports that attracts casual followers during the season, even away from the main events. Competitors ski downhill, passing through the course's gates to get to the finish line in the quickest time. Penalties are in place for missing gates which separates it from many other downhill skiing events.
Slope Style

Photo by Haut Risque
Slope Style skiing is a bit of a newcomer to the Winter Olympics, added alongside the snowboarding version in 2014.The event sees competitors take it in turns to navigate their way through a course involving obstacles including rails and jumps. Points are awarded for originality and bravery.
Ice Racing

Photo by Vidar Nordli-Mathisen
You can tell by the name alone this one is going to be good and it always lives up to the hype. Ice Racing doesn't enjoy a huge following outside of dedicated fans but it should do. Look out for the next ice race on the schedule and you'll wonder why it took you so long to get involved. Supporters are attracted by the speed, danger and passion of the athletes.
How to watch on your mobile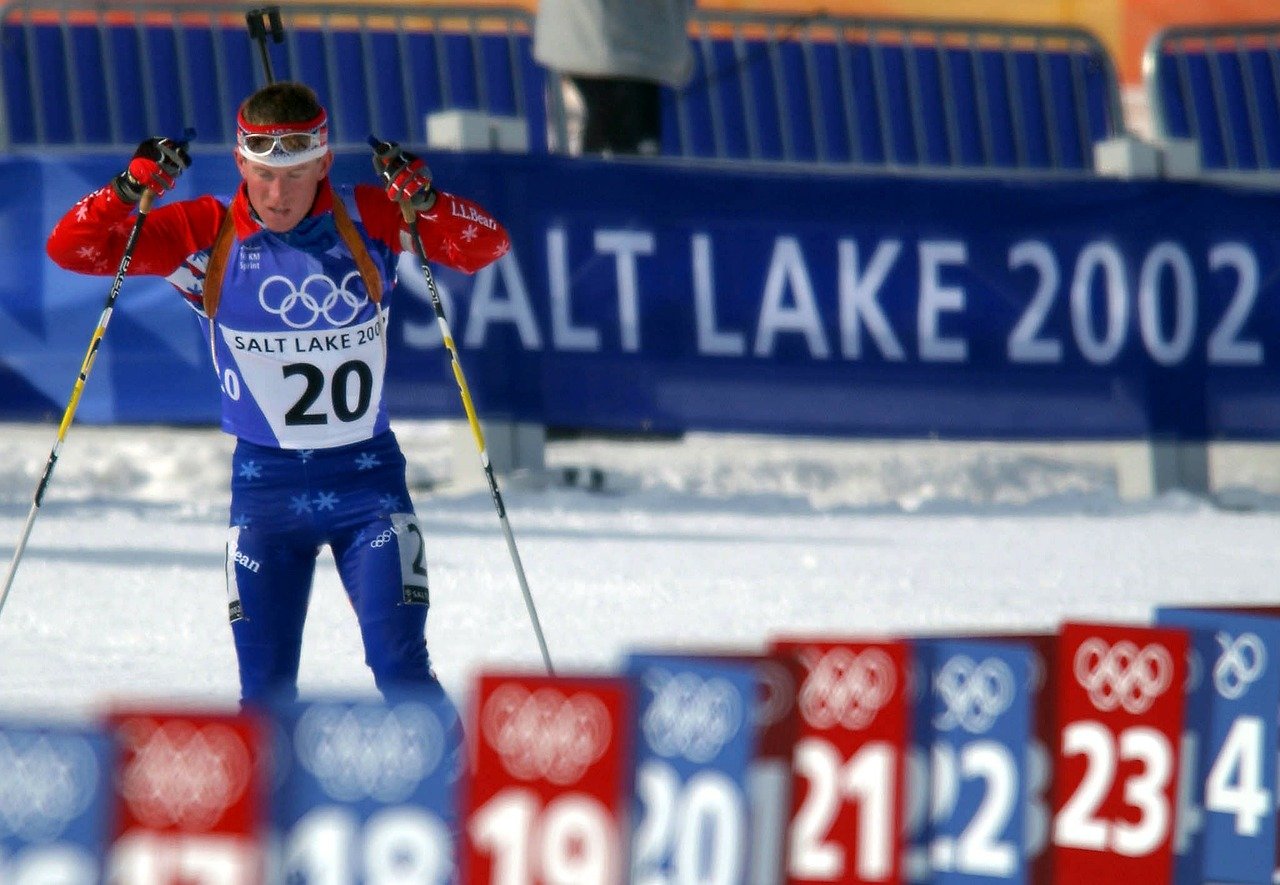 Image by David Mark
The leading sports apps mean you'll never miss an event at the Winter Olympics. You can follow the play from anywhere using your mobile. All you need is a reliable Wi-Fi connection to view the live stream. The quality is perfect, with no interruptions for loading or buffering.
There's expert commentary, modern and exciting camera angles, in-play betting odds, stats and live scores—everything you need to enjoy the show. Better yet, it's often free to view if you have placed a bet on the outcome. This can be done for a small amount and will allow you to watch the live stream throughout the competition.