The Oisans area and beyond
---
Being on the road in the French Alps and Oisans, be it in an automobile or riding a motorcycle, is a truly wonderful experience... possibly the best rides in the world? It offers good roads and incredible scenery. Mountains don't recognize political boundaries so why not pop over to Italy which is only 2 hours away. There really is so much on offer; just the sheer splendour and magnitude of the mountains is enough to make a trip!
Belting up and weaving along narrow mountain roads, through wooded hillsides, soaring mountain passes, racing down steep hillsides and reaching cool valley floors. The scenery that surrounds the rider/driver is awe-inspiring, the challenges and completion giving pure satisfaction. If you can spare some time, then pause to take it all in!
---
Ride and drive all day
You can drive/ride over the highest mountain passes in the Alps. You're at altitudes of about 6 times higher than anything in the UK. The roads twist and turn for mile after mile; there are few people on the road in early season; the road surfaces are good with excellent grip with no traffic jams. You're surrounded by snow capped peaks and tumbling glaciers; and for most of the time the sun shines as well. Need I go on?
OK I will... It's very hot down in the valleys, often 30 degrees celsius plus in summer, but as soon as you climb up the valleys towards the high mountain passes (known as "cols") the air is cool, crisp and invigorating. Bikers and drivers alike are welcomed here, and many small restaurants lay on a special menu for you. Photo opportunities are never ending, and you can even fit in a bit of summer skiing while you are here.
---
Your stay with us
All of our accommodation is comfortable, spacious and relaxing with stunning views from every window, a blessing to wake up to in the morning. We have private parking at all of our chalets with plenty of space.
Chalet Saskia even has a large underground garage where you can store your beloved, should you prefer not to leave it for others to gaze at! We have a workstation plus lots of tools to help you tinker away to your heart's content. We understand that you'll want to look after you pride and joy.
The nearest petrol station is in Allemont which you can free wheel all the way to if necessary. The nearest garage is on route to Bourg d'Oisans, a mere 15 minute drive away from Vaujany and very reasonable. If your French isn't up to scratch then let us know what you want and we'll arrange it for you!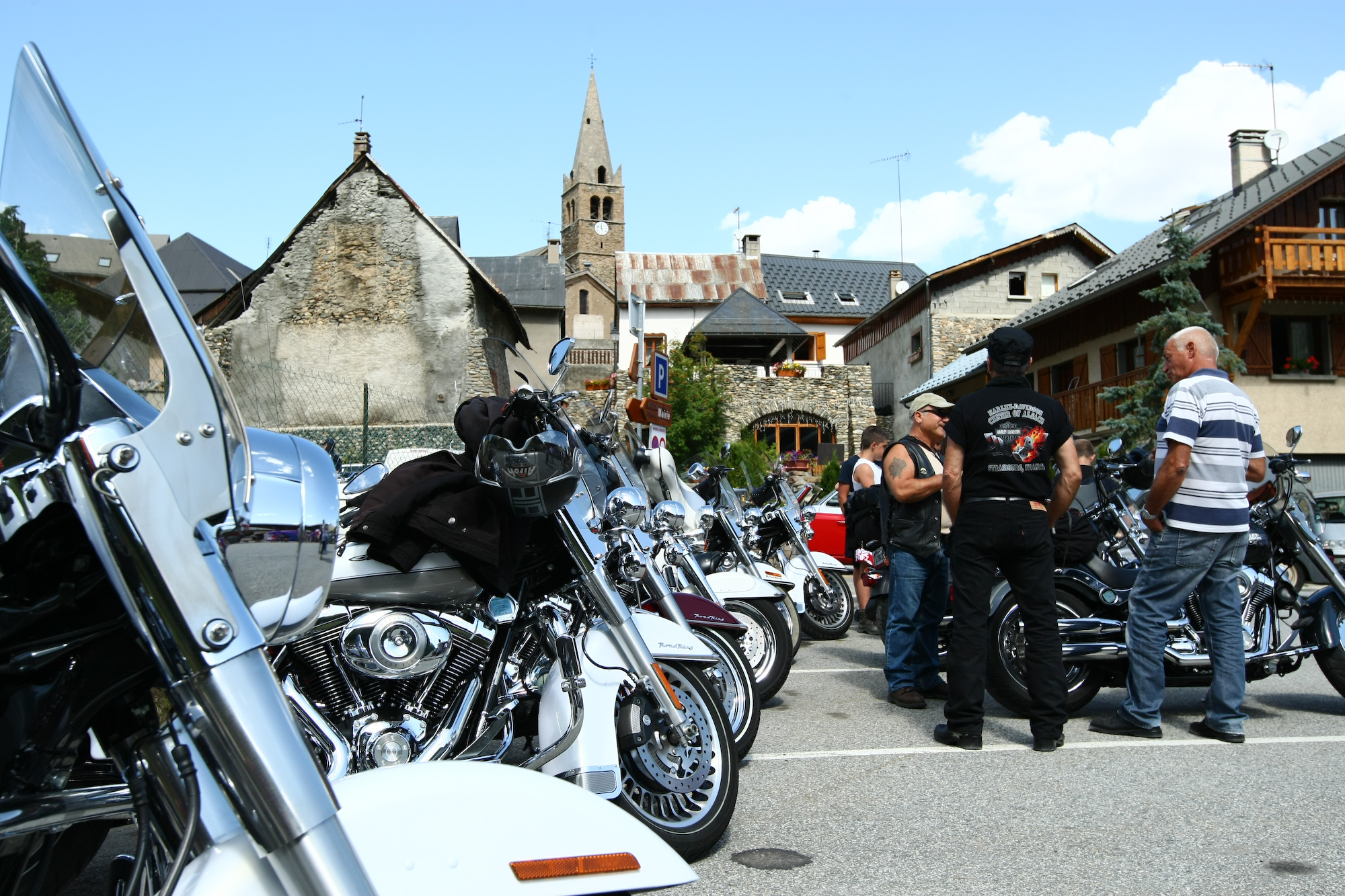 ---
Vaujany
By using Vaujany as your base it enables you to travel far and wide in so many different directions, seeing all variations of alpine villages, landscapes and topography. There is a reason why the Tour de France has so many alpine stages, travelling through the Oisans year on year.
North over the Col du Glandon or Croix de Fer, dropping into the Maurienne Valley where there is so much choice in all directions. Following the route of the famous sportive, La Marmottes; returning via the Galibier and passing through the famed La Grave.
East over the Lauteret pass towards Briancon, the highest fortified town in France, steeped in history, which guards the pass into Italy and Turin.
South over the Col d'Ornon, the Col de Parquetout, one of the steepest in France and onto Gap through the Parc des Ecrins, where some of the most awe inspring mountains lie.
West into the Vercours with beautiful limestone scenery and gorgeous villages. Visiting the caves should be high up on the agenda.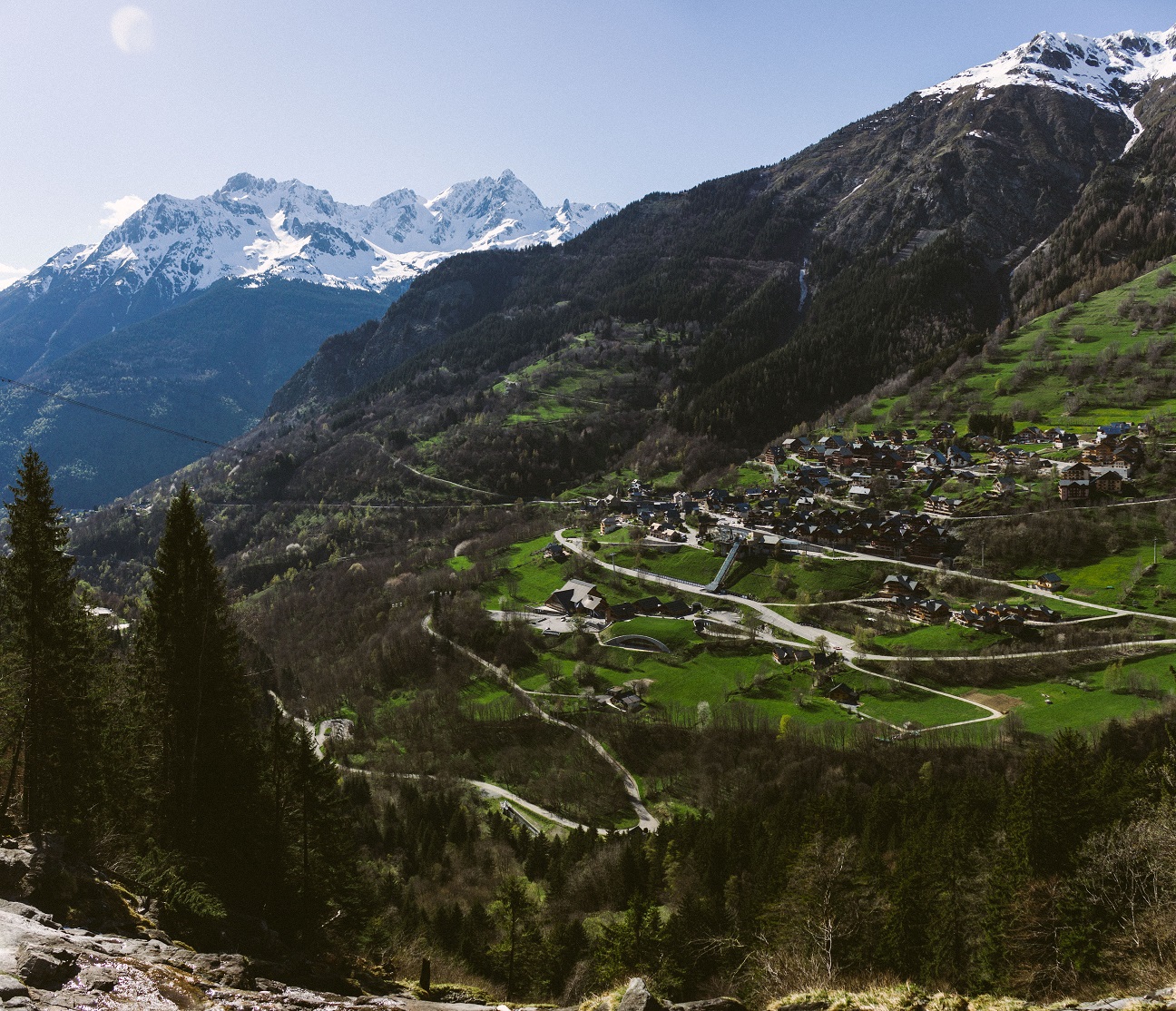 ---
Routes
Having a nice car or a motorcycle in the Alps gives you the ability to enjoy travelling any distance. The roads, the scenery, the exhilaration are unparalleled. You can happily travel for 200km a day and still have more than enough time for some sight seeing and relaxing breaks in the quaint little villages scattered throughout.
There are some favoured routes in our area which we shall mention below, but having an engine (not man power) allows you so many possibilities... sometimes we prefer to just explore and take turns which call out to us! Luckily, with satellite navigation these days, it's easy to correct mistakes. Although we don't refer to them as mistakes any more, they are adventure turns!

Map taken from Best Biking Roads where they have a full step by step break down of what to expect on these routes, plus knowledge of where the best action is... a brilliant 'bible' for any road enthusiast wanting to tackle the best roads in the Alps.
Our relatively local routes on this website can be found here... but remember (don't forget), the best thing about the Oisans area are the small, secret roads leading to tiny secluded villages like Oulles!
---


Other Great Websites
---
Hire Your Motor
We have researched the Lyon area for Motorcycle and Sports Car rental.
To make your journey and holiday as simple and carefree as possible, most offer 'pick ups' from Lyon Airport (Saint Exupery). Some of the operators also allow you to 'drop off' the bike at other airports and train stations further afield if you are after and international cruise across borders and beyond.
We are not in a position to book these on your behalf unfortunately but we will most certainly help you where we can!