The Resort
---
Utter paradise
In the summer Vaujany transforms back to its centuries old farming roots with locals going about their business. Smell the beautiful meadow flowers and fresh mountain air, and listen to the gentle, almost meditational, clang of cow bells on the pastures above while La Fare waterfall, now set free of its frozen state, tumbles down the rock face opposite.
All warmed by more than 300 days of sunshine a year; perfect for a French Alps holiday.
It is a fantastic skiing destination and holder of the prestigious Famille Plus Award, for which resort facilities and activities must be top-notch year round.

Feel at home in Vaujany, the perfect alpine mountain resort in the Oisans:
A small friendly traditional community
Blessed with outstanding modern facilities and infrastructure
Safe streets to stroll around
Four charming bars to seek out, perfect for a sunset aperitif
Great village restaurants
Fantastic leisure centres including swimming pool, bowling, ice skating and gym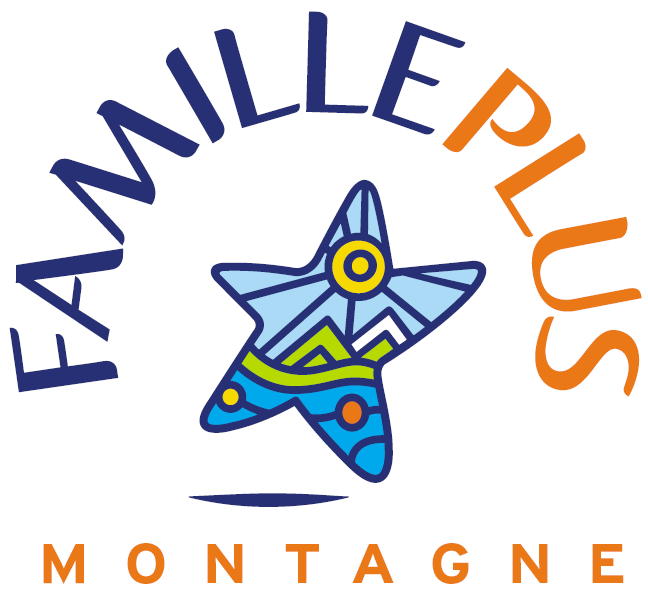 ---
With so much on offer, the question is when to do it!?
Take advantage of:
Its super-fast and queue-less 160 man cable car for great mountain walks, mountain bike trails, beautiful lakes, swimming, climbing and fishing. You can walk up to the La Fare hut, Ride down to Oz en Oisans or walk over to the Chalet du Lac Besson for a tasty lunch!
Its own long-established kids club, and fabulous local crèche for the young ones
Simply its fantastic Vaujany weather; sun and fresh mountain air.
Each year we welcome triathletes, mountain bike enthusiasts, budding Wiggins and Froomes, painters, mountain walkers and many more. They all come seeking thrills in the heart of the French Alps, they all leave with a piece of Vaujany in their hearts.
---
The mountains are calling!
On its doorstep the Grande Rousses, one of the mightiest and sunniest mountain ranges of the entire French Alps (with its famous Vaujany weather of 300 days of sunshine per year), stretches out and up to the incredible pinnacle at Pic Blanc (3300m). Providing the backdrop for Vaujany's stunning setting and the stage for some amazing summer activities.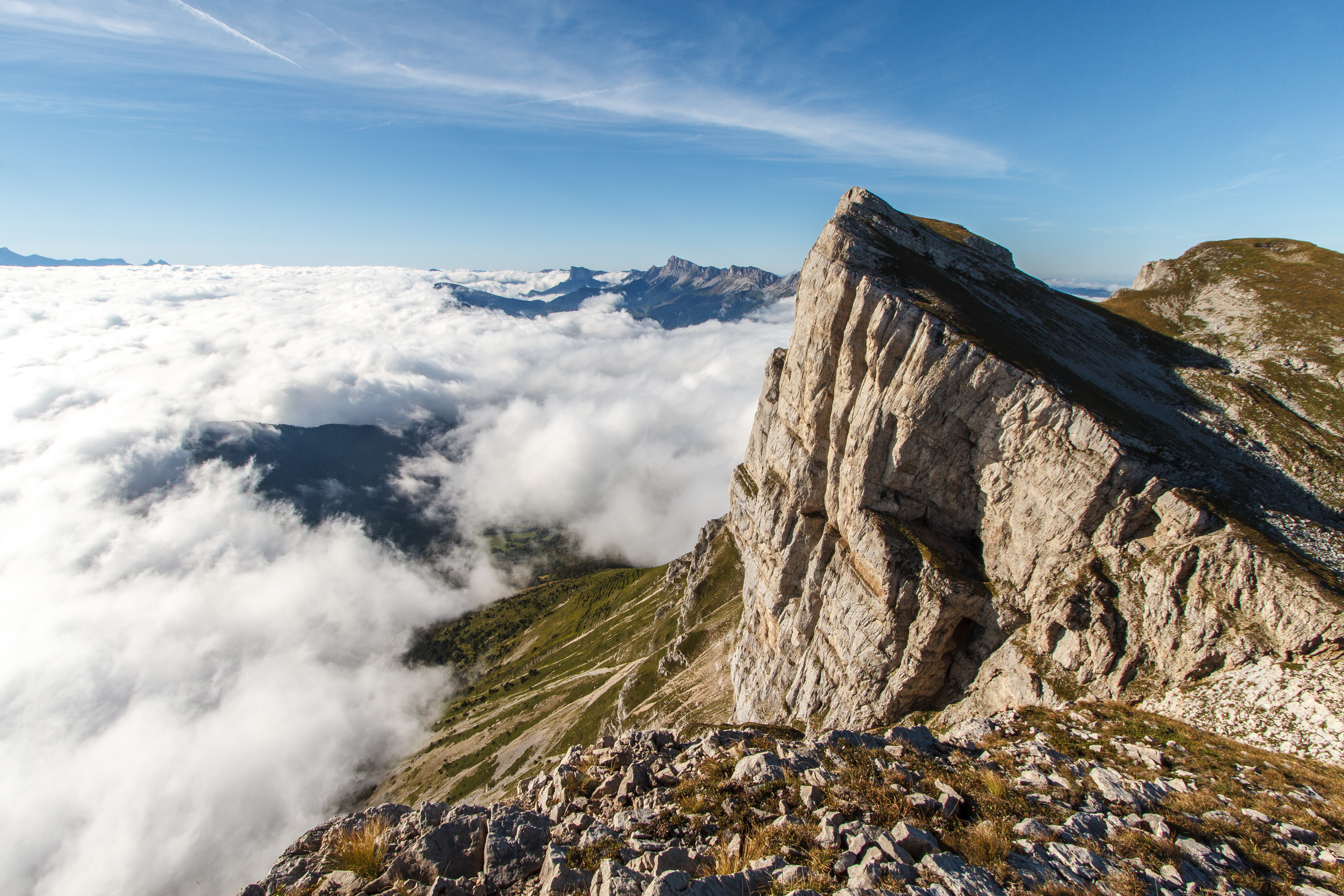 ---
Escalators and lifts
The resort of Vaujany resides on the mountain side. It has built up over the years to accommodate the eager tourist wanting to have everything at their fingertips – spa, bowling alley, swimming pool, gym, ice skating rink etc. In doing so it has created three parts to the resort, all connected by a sophisticated lift system, comprising of escalators and a modern funicular.
There are shops and restaurants at the top, connected to the middle via a series of escalators where the lift station and tourist office are located. The bottom of the resort encompass the leisure centres, connected via a special funicular.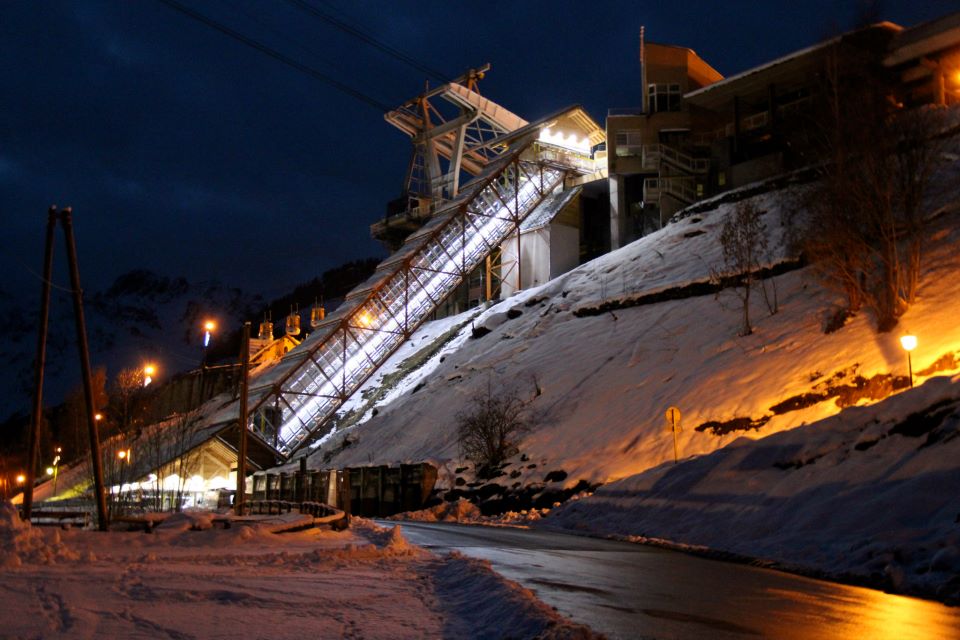 ---
Petit Train
Hours of fun for the young ones, the small 'train' that rides round Vaujany in a loop, is a great way to get around the village and access all the facilities on the most scenic and relaxed of rides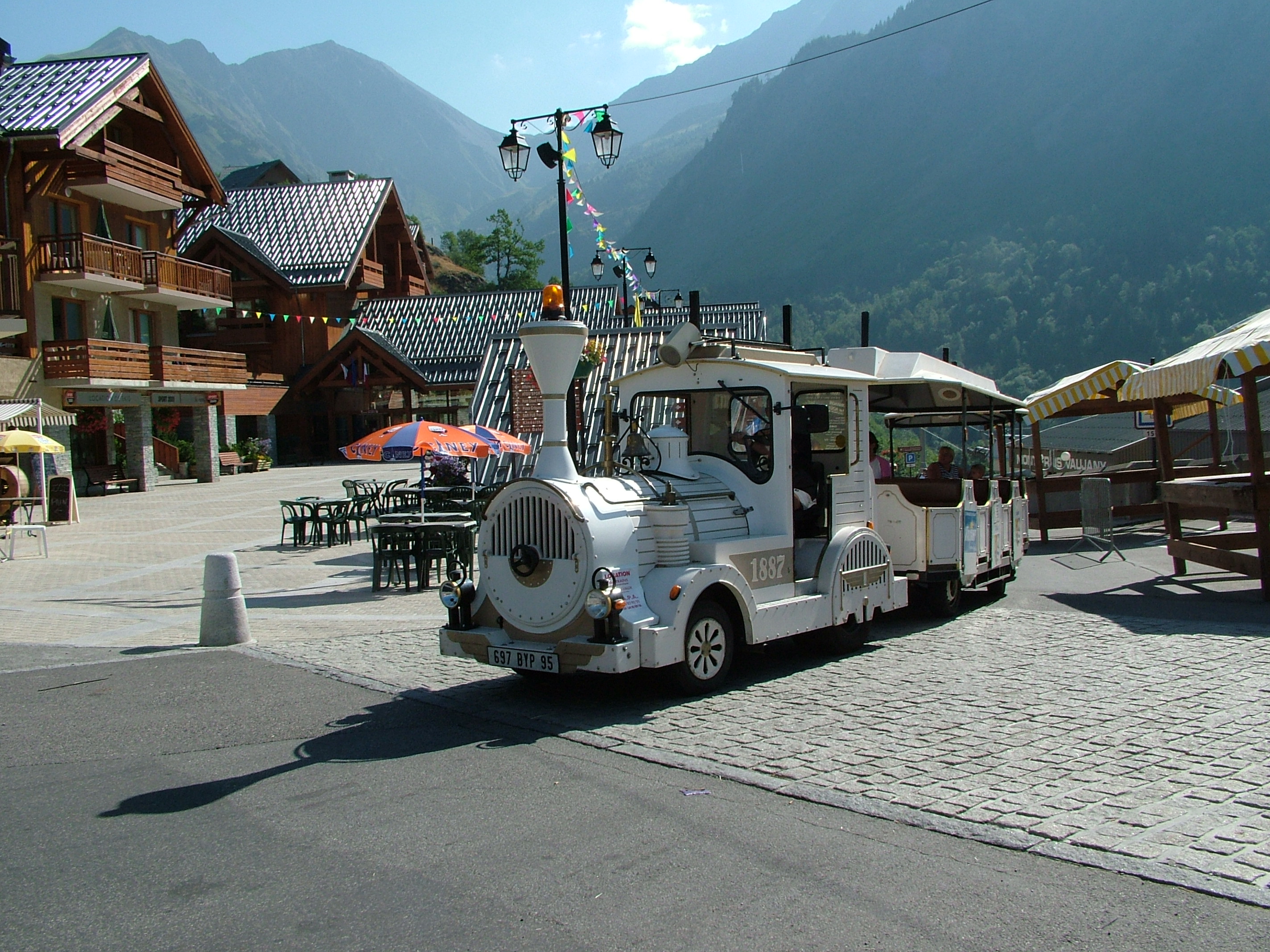 ---