Village Activities For Everyone
There was so much to do during the day from hikes to tennis and archery. Perfect for an active family holiday, there is plenty to do.

Nicola Kershaw, Chalet Rostaing, 2019
Petit Train
During the Summer months there are many things to do in and around Vaujany. The small 'petit train' is free of charge and allows easy access to all the facilities that the resort offers. You will find many activities and facilities to keep all members of your group entertained. Please see below for more detail.
If you just want to soak up the sun and watch the time pass with friends there are some wonderful relaxing bars and restaurants both in the village and on the mountain.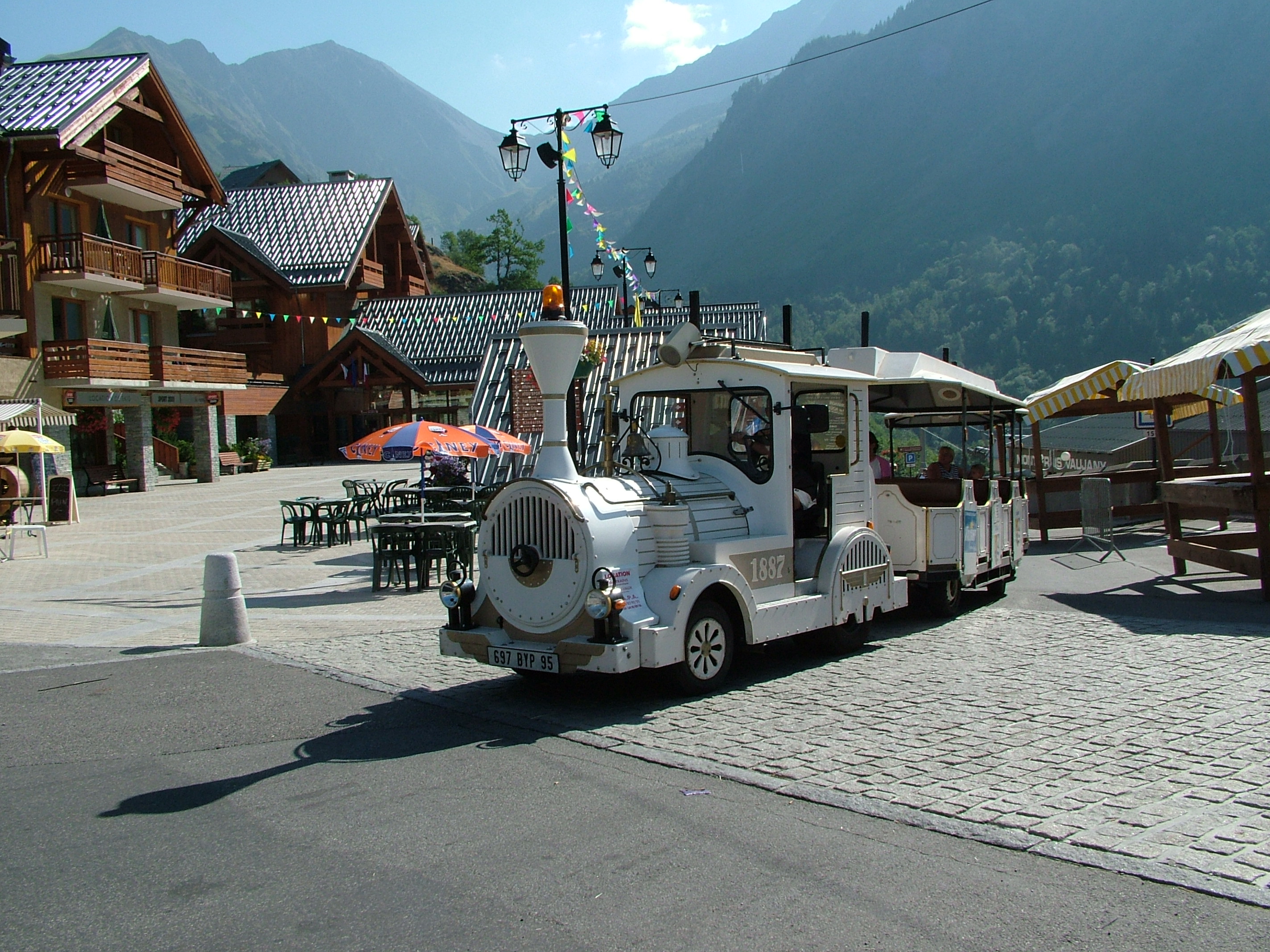 ---
Archery
This activity can be booked through the tourist office and takes place up in La Villette by the tennis courts. An instructor will teach you how to become a modern day Robin Hood!
Tourist Office: 0033 476 80 72 37
---
Boules
This is a typical French game in which the objective is to throw or roll heavy balls (called boules) as close as possible to a small target ball. This activity can be found in La Villette at the tennis courts and is free to play. Just ask to borrow the equipment from the bar area.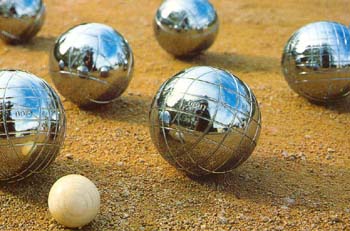 ---
Bowling
Vaujany has built a brand new bowling alley which can be found in the indoor ice skating complex at the bottom of the village. There are 4 alleys so make sure you ring up and book in advance! It is a great way to unwind if you still have some energy after a full day of activities.
Opening times:
Wednesday & Sunday 14:00 - 19:00
Friday 18:30 - 00:00
Saturday 17:30 - 23:00
0033 476 11 11 92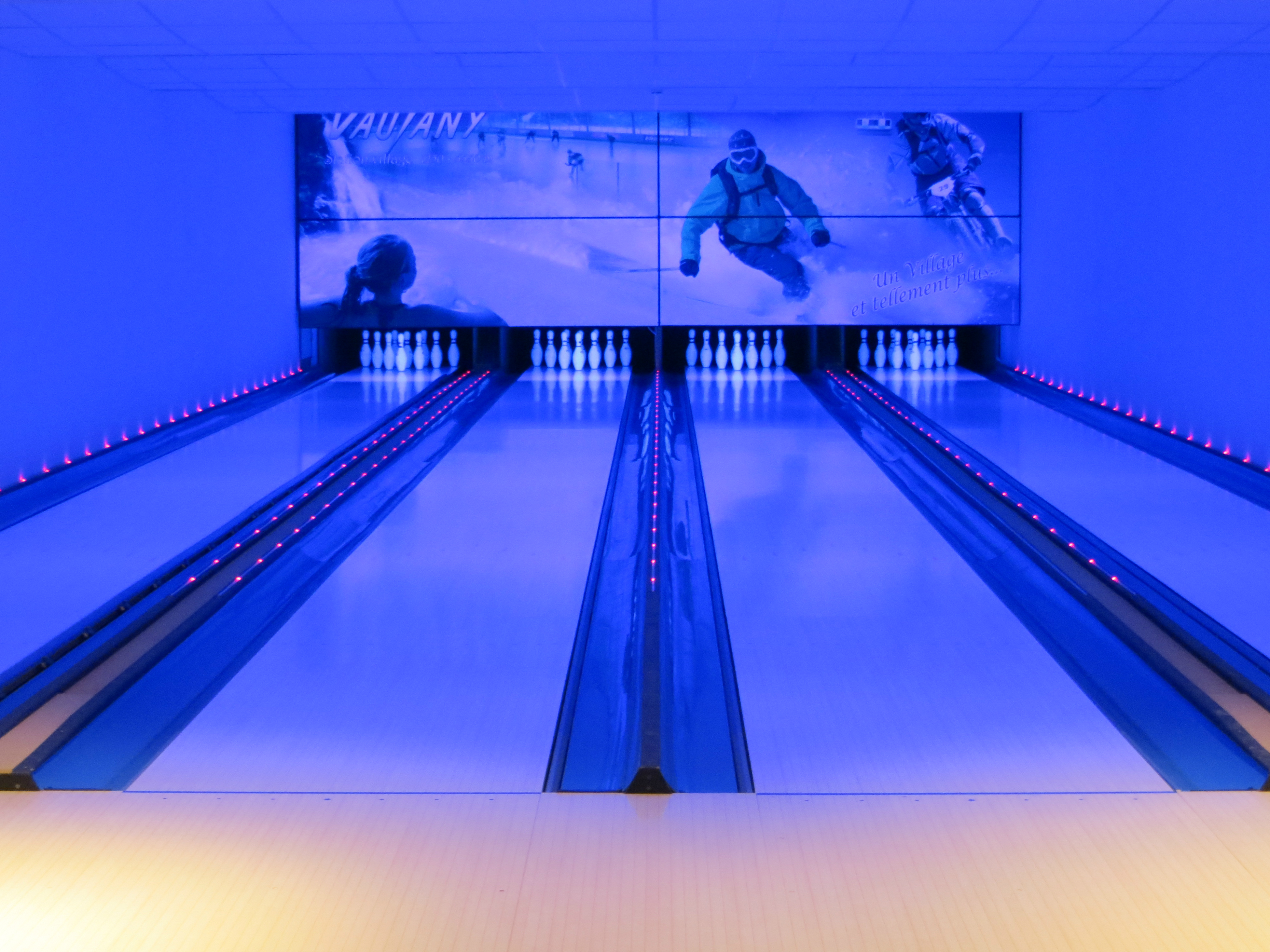 ---
Ice skating
Ice skating has always been a sought after activity in Vaujany. As of last year there is now a fully equipped indoor championship ice skating centre at the bottom of the resort.
| | | |
| --- | --- | --- |
| Tariffs | Child (5 to 15 years) | Adult |
| Entry | 4€ | 5€ |
| Skating rental | 2€ | 2€ |
| 10 persons group (with skating rental) | 3€ | 5€ |
| Sharpening | 10€ | 10€ |
| 5 entries pass (with skating rental) | 20€ | 25€ |
| Winter season pass | 50€ | 60€ |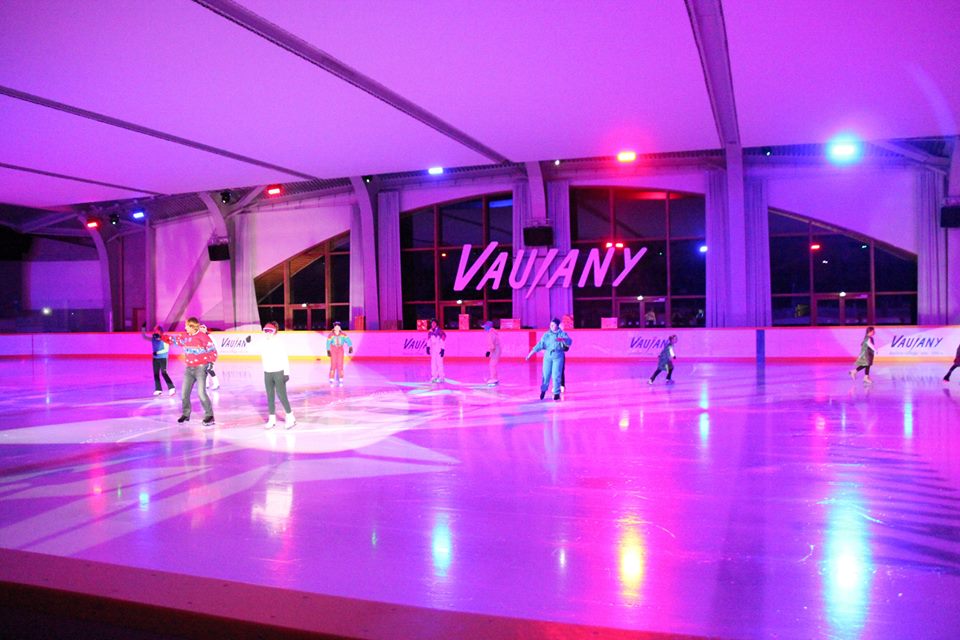 Opening:
Every day from 14:00 – 19:00 except on Sunday, from 10am to 12am.
Tuesday and Friday evenings from 20.30 to 23:00
---
Leisure centre
Take advantage of the view and activities at L'Espace Loisirs (Sports and Leisure Complex). Facilities include - main pool, paddle pool, water slide, sauna, spa, jacuzzi, hammam, gym and health centre. Opposite this complex is the Ice skating rink and bowling area.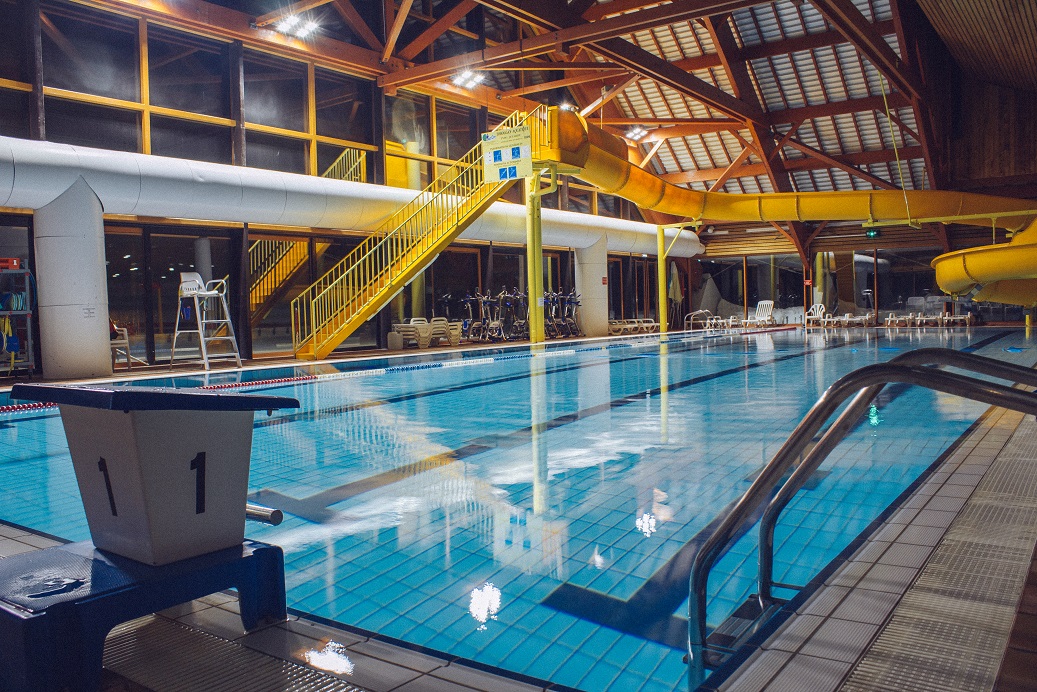 ---
Vaujany Fauna Museum
Tracking stoats, looking out for chamois, the Maison de la faune enables visitors to explore the still untamed lives of Oisans wildlife. In addition, the permanent exhibition "Mountain flowers" gives flower lovers a chance to appreciate the wealth of wild flowers in Oisans. Drawers, trapdoors and screens help visitors to recognise the footprints and sounds made by animals. The exhibition also includes an aerial view of endemic butterflies. Games, touch screens and interactive terminals feature throughout.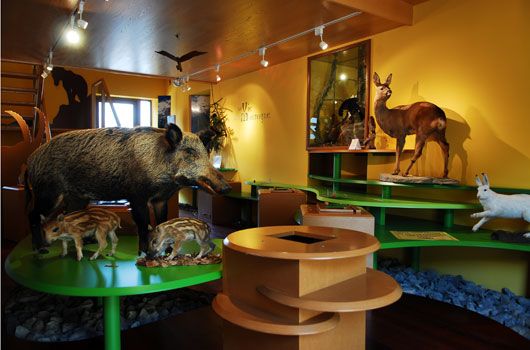 ---
Vaujany Memory Museum
100 years of Vaujany's history recounted by its inhabitants.The exhibition provides an eye witness account of how Vaujany lived through and adapted to the different episodes of its history : population upheaval, economic reality and alteration of the landscape.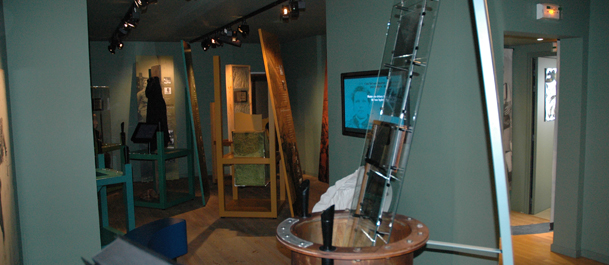 ---
Vaujany Hydro-Electric Museum
From history to modern times, see how water has been harnessed as a source of energy. It is the most powerful hydroelectric station in France, the science and technology of which has helped to develop and to contribute to the heritage of the region.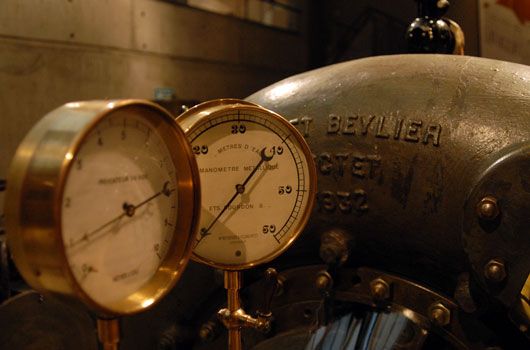 ---
The Alpine Wildlife and Minerals Museum at Bourg d'Oisans
In an original, distinctive area under the eaves of the St Laurent Church, come and see the largest collection of alpine minerals in France. The highlight is the most beautiful quartz in the world from the famous La Gardette mine, but the museum also houses an exceptional variety of minerals, which are a testimony to the rich mineralogical heritage of Oisans.
A zoological section displays Alpine wildlife, featuring over 140 different species in an amazingly lifelike display in which each animal is depicted in a reconstitution in its natural environment. This exhibition is produced in partnership with the Ecrins National Park.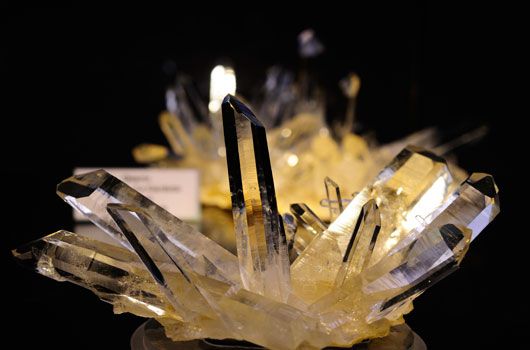 ---
Pedaloes
It's a ten minute drive down to the dam with easy parking, access to a great little waterside eatery and bar and plenty of options for a fun few hours. Sit back and enjoy the peaceful scenery surrounding the Lac du Verney whilst giving your legs a workout.
Available from 1 July to the 31 August
Open daily from 11:00 to 19:00
Prices from 6.00€ to 14.00€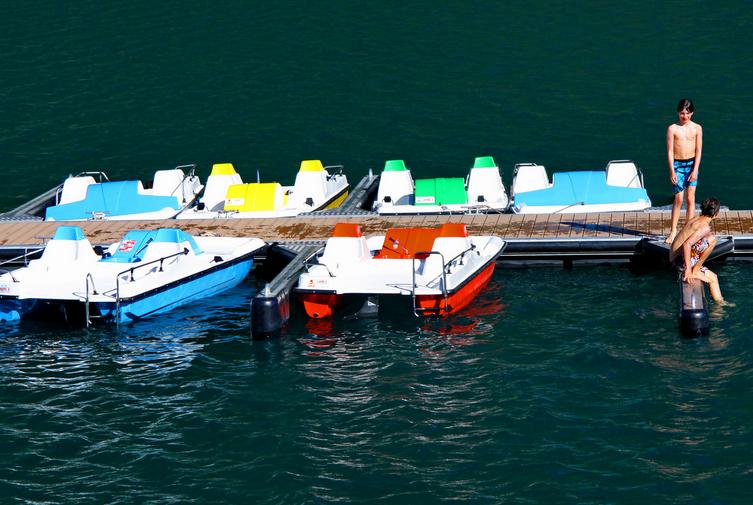 ---
Tennis
Situated amongst the meadows just above the hamlet of La Villette and surrounded by breathtaking scenery there is a superb tennis club with six hard courts which can be played on free of charge, a playground, restaurant/bar and sun-terrace.
Other activities take place here such as archery, boules, paragliding and a VTT course.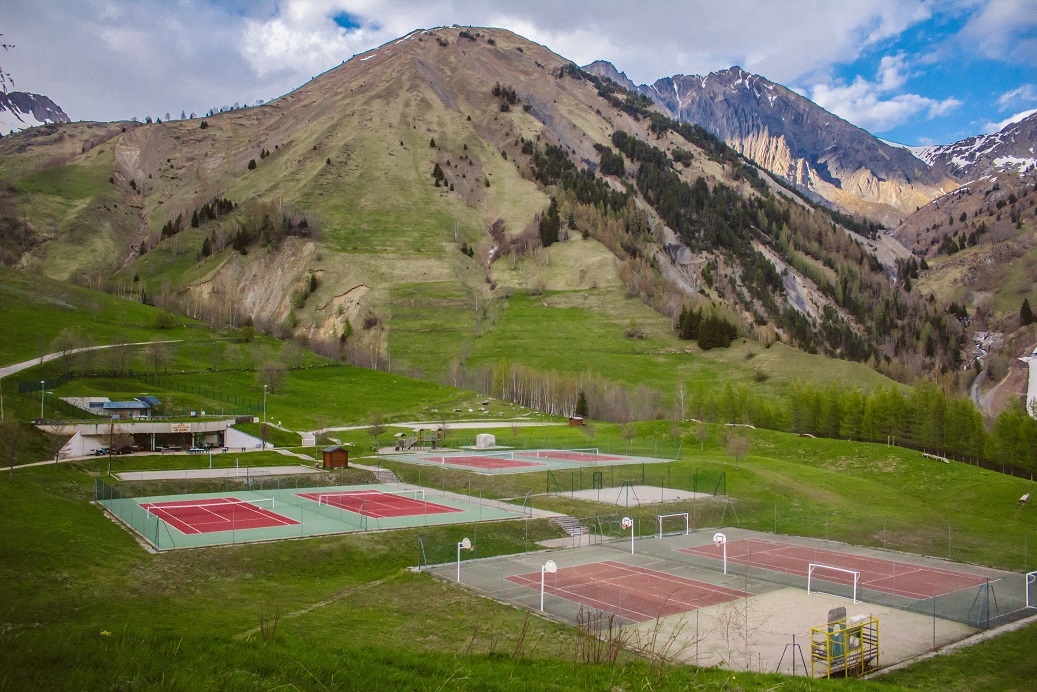 ---
Crazy Golf
This can be booked through the tourist office and can be found in the garden area below the La Perle de l'Oisans apartments.
Tourist Office: 0033 476 80 72 37