Fishing
---
Fishing for all...
Whether you enjoy line fishing, hook, fly or spinning you will find tranquility, happiness… and fish, including:
Rainbow trout
Brook trout
Char
Brown trout
The Fishing is mainly around Allemont , Alpette, Alpe d'Huez, Mizoen and Venosc offering anglers a fine choice and variation in mountain streams, lakes and mountain rivers.
Get a license
Fishing is in France is a highly regulated sport, with national, regional and local permits. It is easy to buy a day's or week's fishing license, just visit the tourist office.
Vaujany offers fishing enthusiasts lots of high-altitude lakes as well as torrents and "rifs". Fishing will also enable you to discover the mountains... There are a number of beautiful mountain lakes, rivers and streams where fishing is permitted in the area. Such as:
Lac Besson
Lac des Bergers
Lac Blanc
Lac Noir
Lac de la Faucille
Lac de Milieu.
You can also fish the waterways of the Sarenne
The Rif Nel
The Rif Brillant.
You can keep a maximum of 6 fish per day and all catches have to be measured (minimum lengths apply).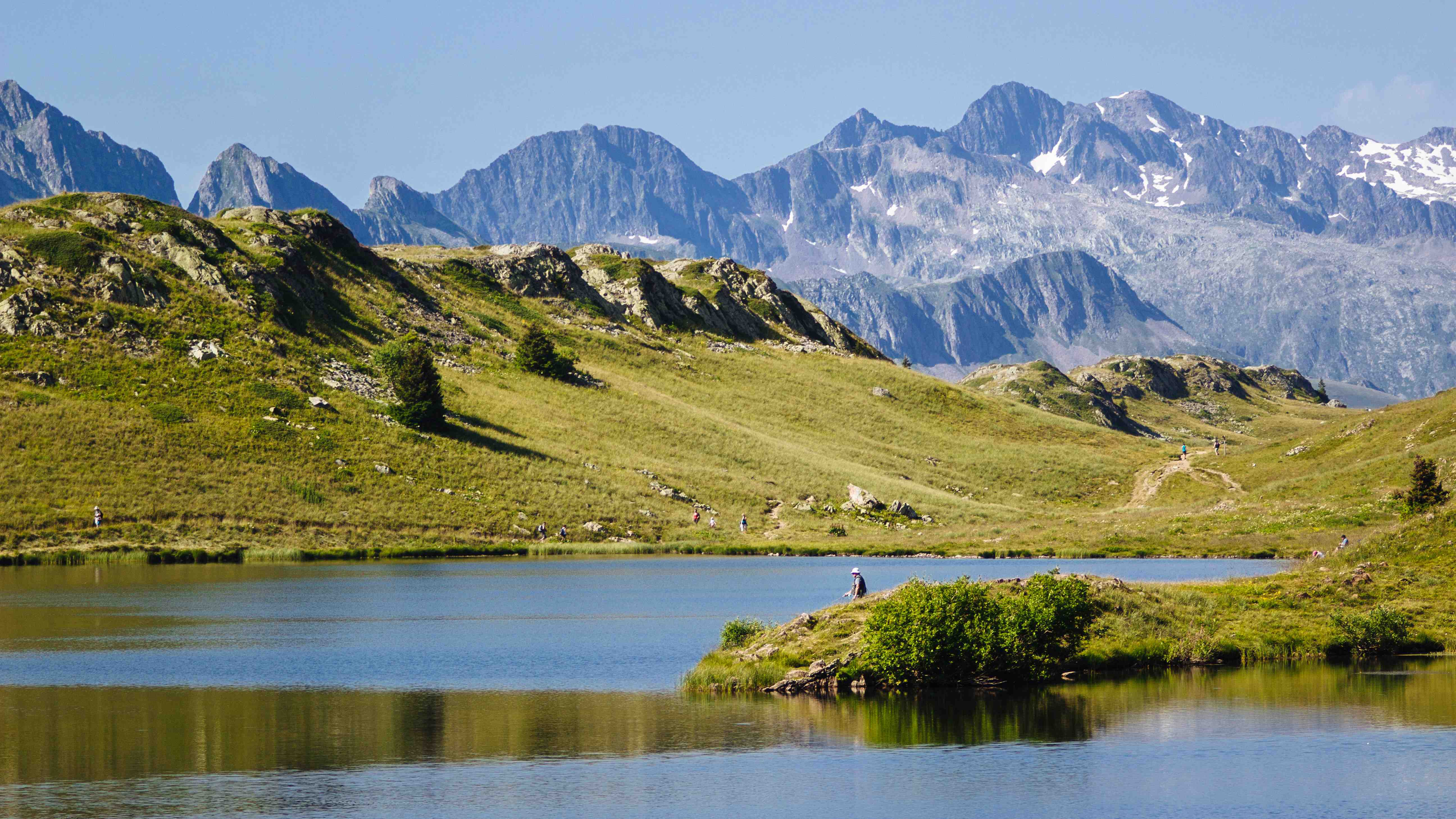 For more help Tel: +33 476 72 14 87 or +33 681 52 64 60