Swimming
---
Take a dip
Vaujany and surrounding area has many places that swimming is possible. I our eyes, the best places to swim are the natural bodies of water up in the mountains! Although they are likely to be rather chilly, they are sure to be some of the most memorable times as We recommend visiting the following spots:
Lac de Lauvitel
Lac Besson
La de la Jasse
Lac Fourchu
Lac de Balme Rousse
Lac de la Buissonnière
It can take quiet a bit of preparation to get in due to the chilly temperature... You do however come out feeling extremely refreshed to say the least!
The Lac de Verney at the foot of the valley is a well renowned water sports haven but swimming is not permitted due to it being a hydroelectric reservoir. Nevertheless, great for a pic-nic day on the water. The picture on the right is however a great day out at the 'Lac de Lauvitel' at Danchere.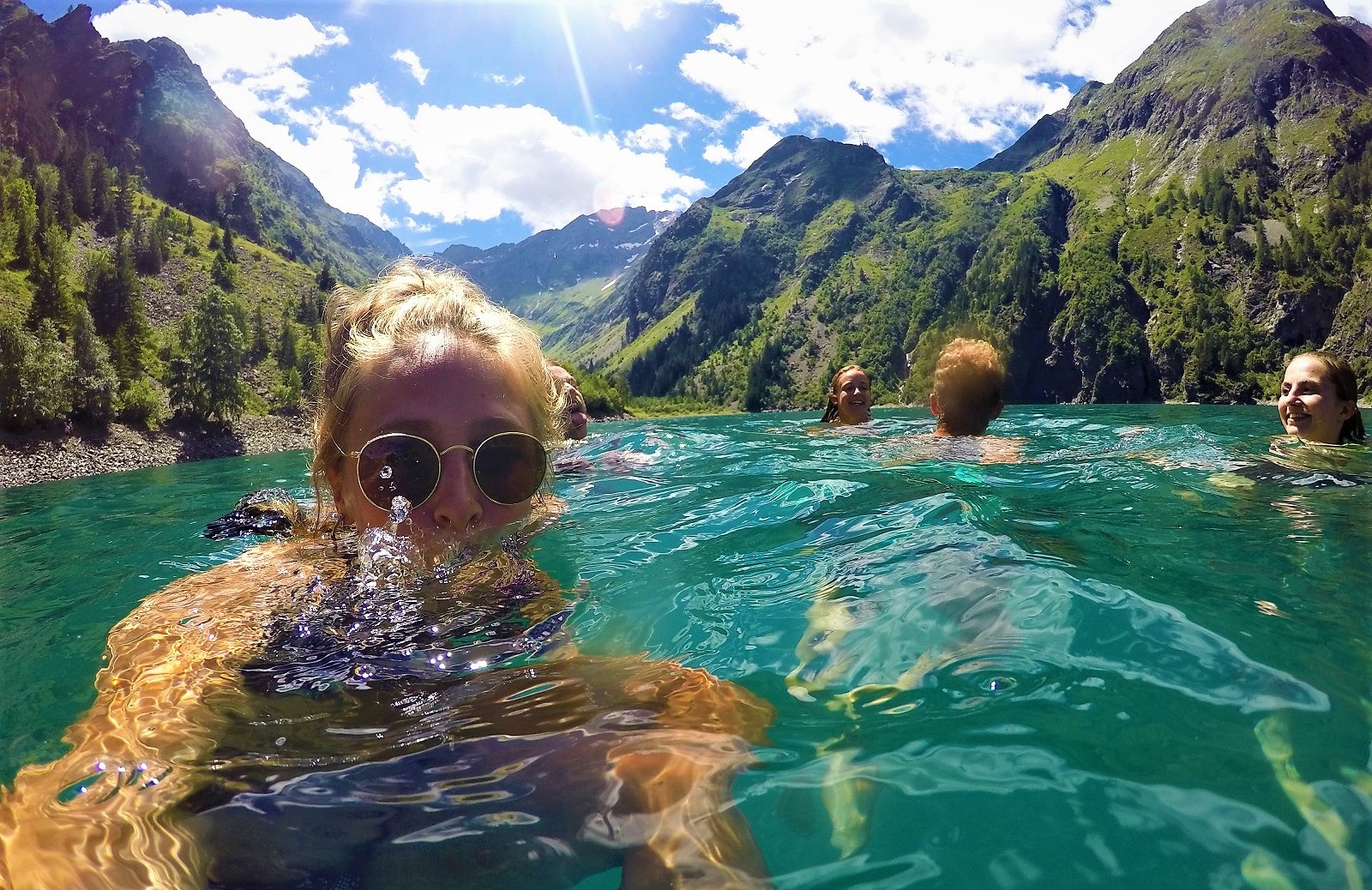 ---
Leisure Centre
Vaujany has a 25m indoor swimming pool with up to four lanes devoted specifically for those who want to do lengths and keep muscles warmed up. It is extremely family friendly with smaller pools for babies and toddlers, water fountain and toys for kids to play with and a huge water slide for all ages.
It has a huge terraced area outside where you can soak up the rays and relax in the tranquil environment whilst admiring the spectacular mountain views above and below. There are also spa facilities and a gym in this complex.