The Oisans
A superb base for any mountain bike enthusiast. There are loads of trails and paths off the beaten track that provide everything you could want. We only went to Alpe d'Huez once! Highly recommend a day in Auris too, love the burns there.

Steve Willis, Chalet Lucette, 20197
Mountain bike playground – Yeah!
The Oisans has something for everyone, perfect trails if you are just starting out, weaving along ravines and through wooded hillsides as well as faster, steeper, adrenaline pumping, demanding tracks for enthusiasts which wind their way through dense forests and French pastures. If you can spare some time other than riding the lifts back to the top, then pause to take in the outstanding mountain scenery!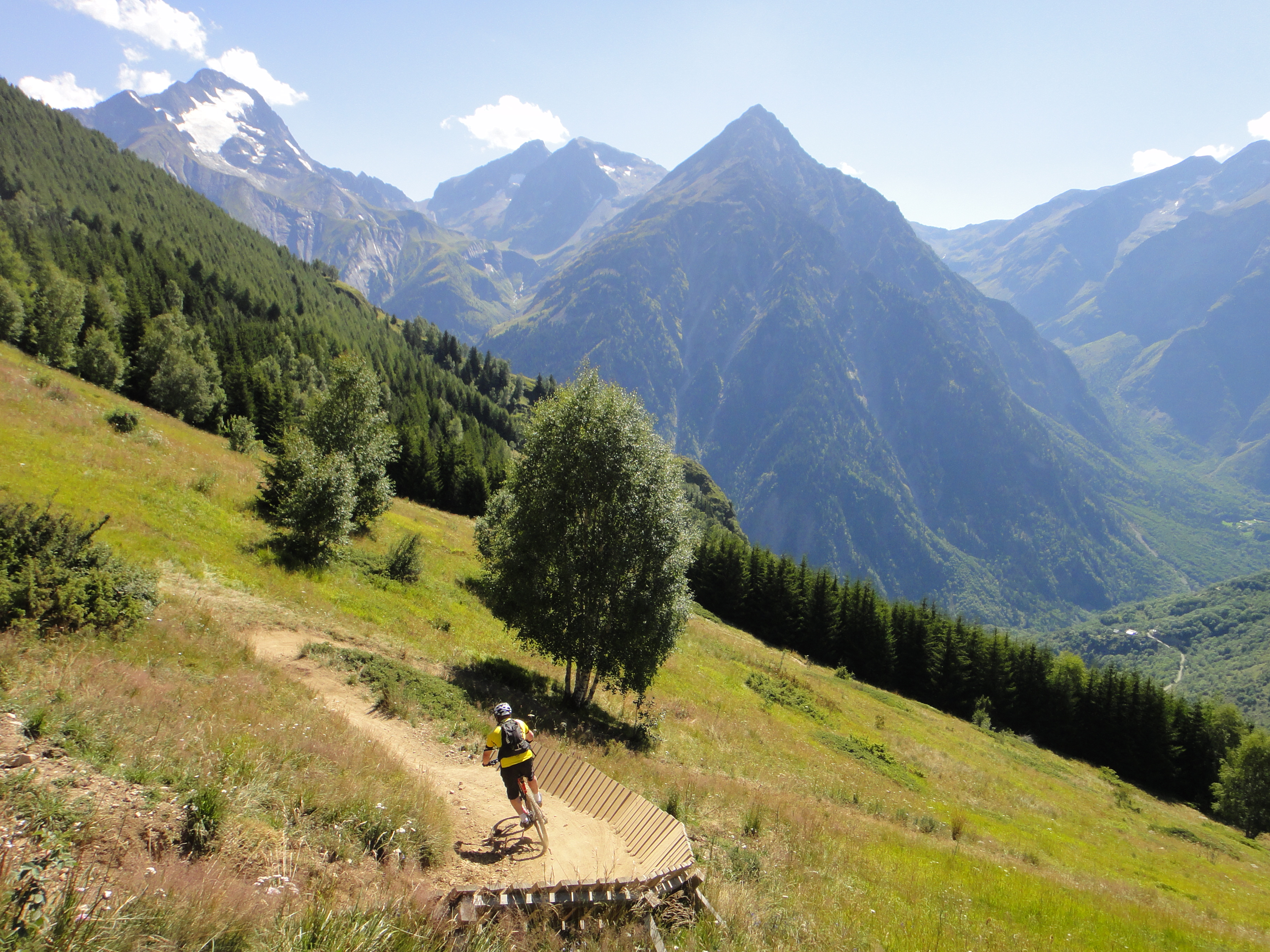 ---
MTB Guides / Leaders
Prices
Half day @ €140 (3 hours normally, 09:00 - 12:00 or 14:00 - 17:00
Full day @ €220 (6 - 7 hours)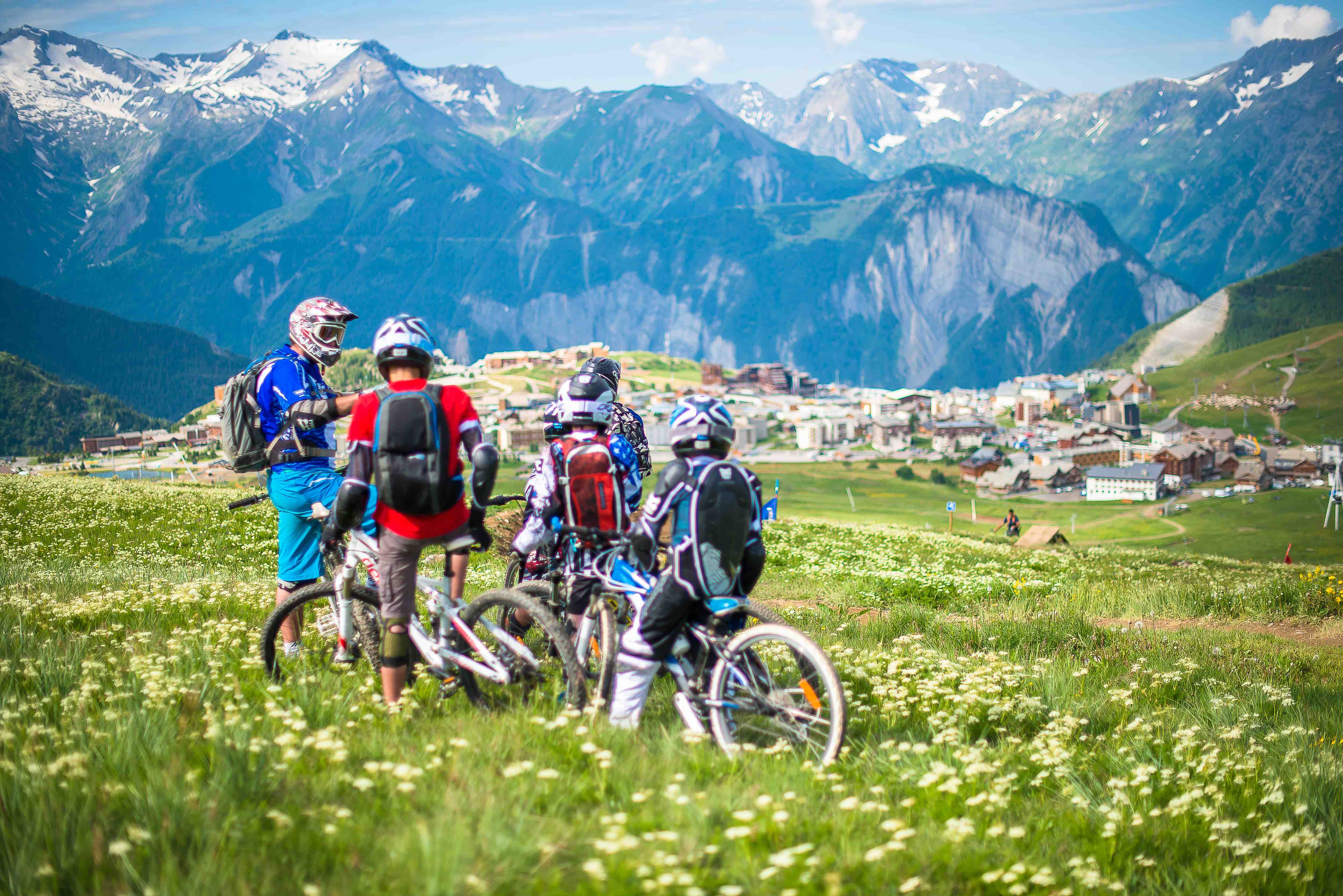 ---
'Give me the stats'
More than 250km tracks and 36 circuits of MTB / VTT heaven
36 signposted routes (forest, mountain, rocks, pasture from beginner to expert)
16 cross country tracks - 123km
19 downhill tracks - 120km
9 cable cars
3 bike parks
Dedicated specialists ROSE
French downhill championship hosted 10 minutes away
Huge range of competitions and events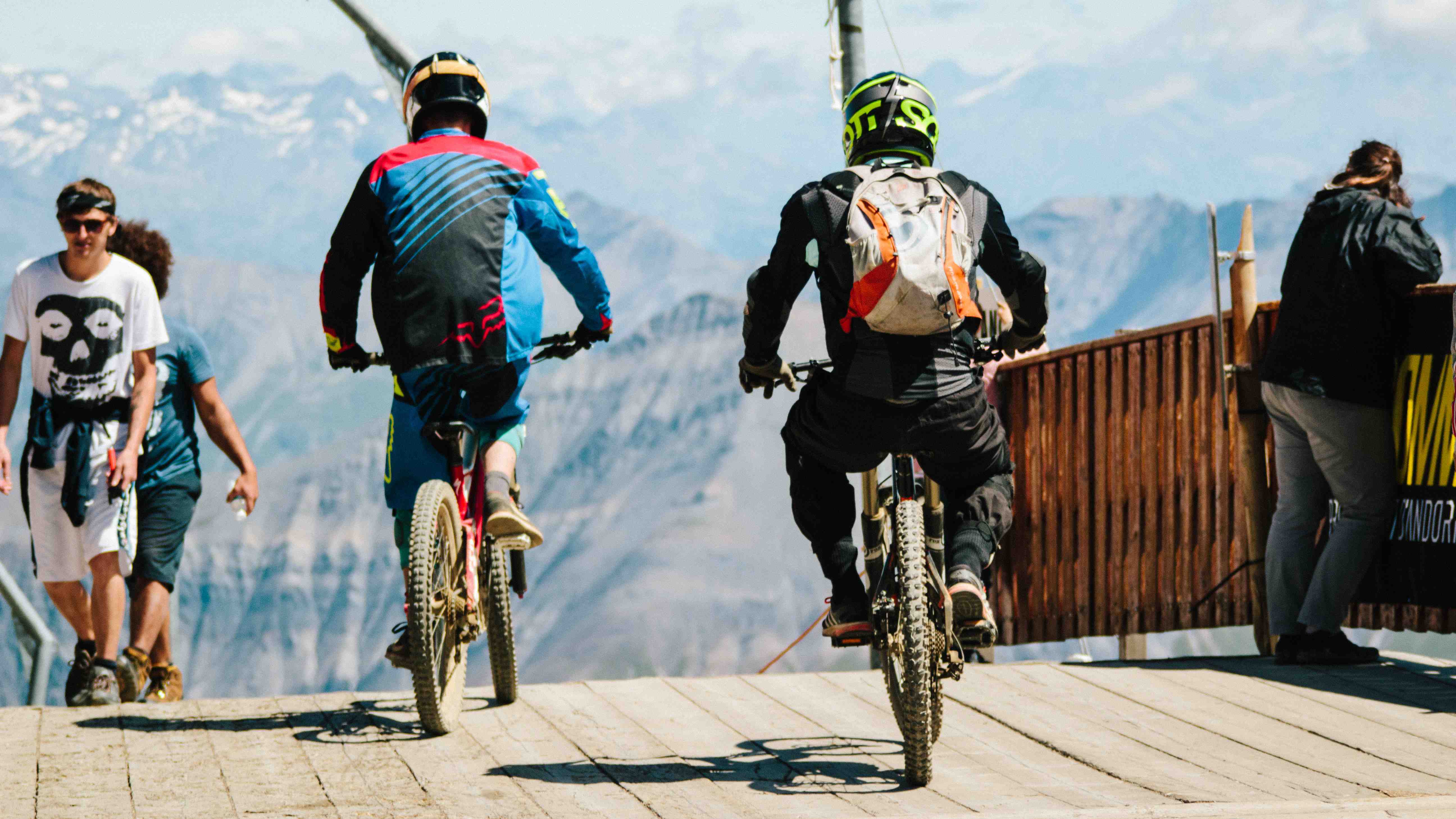 ---
Take the lifts up and ride down
Lifts re-open in Vaujany on 3 July until 29 August giving access to the entire terrain. This includes the unbelievable, death defying 32kms of non-stop downhill tracks on the Megavalanche circuit, the longest in the world.
Vaujany's fantastic lift system, which now runs three times per hour, links in perfectly to the Alpe d'Huez MTB circuit. You can jump on the big, fast queue-less cable car every morning and in no time find yourself faced with a mind boggling selection of downhill thrills to choose from.
---
Championship routes
The slopes opposite Vaujany have now become the firm venue for the French Four Cross, Trial Championships aka the Mondial du VTT and various enduro races... testament to just how good these tracks have become! The three days of death-defying riding make great viewing and when the champs clear out; why not test yourself on a top track in France for mountain biking?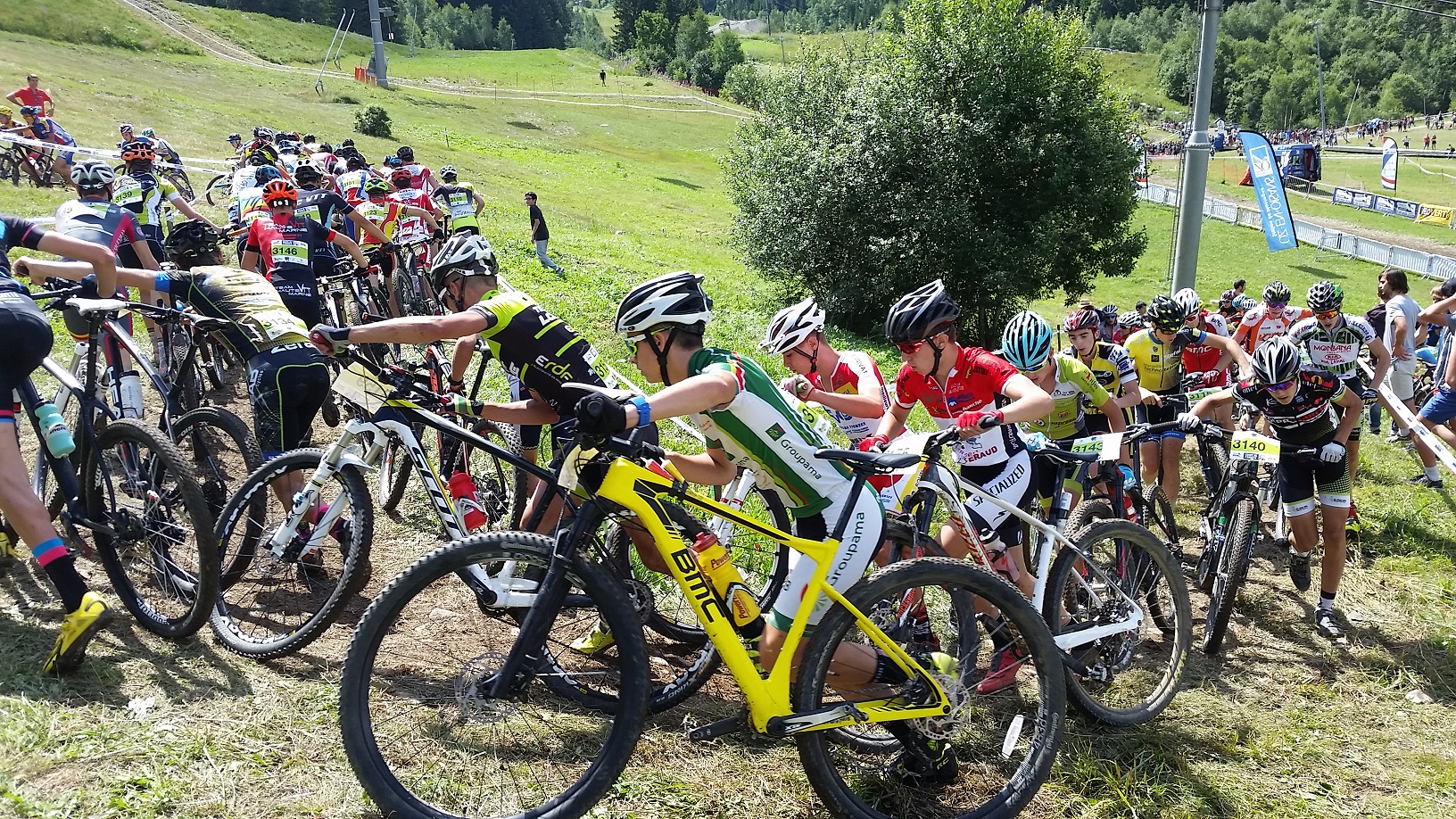 ---
Vaujany
Vaujany is establishing itself on the free ride map. The highly rated German mountain bike manufacturer ROSE has selected Vaujany as the ideal base for its Alpine test centre and rents out bikes via the Ride4Life shop.
The terrain has enough to put any rider through their paces; with over 2500m of height loss. From technically demanding and steep downhill sections crossing meadows, glaciers and undergrowth to more gentle trails on the Bourg d'Oisans plain for family rides.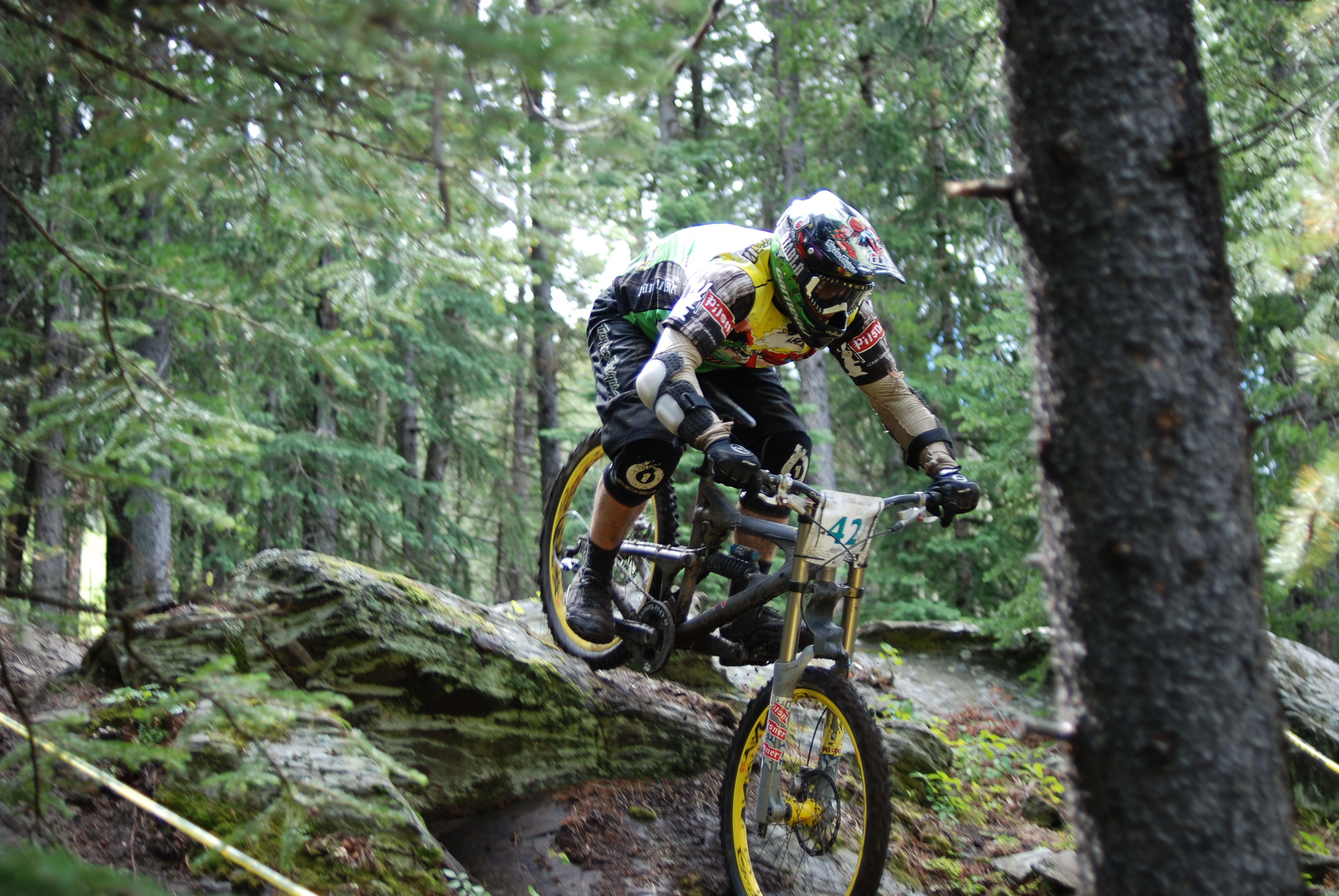 ---