Kids' Clubs
I couldn't believe how well priced the clubs were. Our children absolutely LOVED them and it meant we had a bit of time to ourselves.

Christine Ashthorpe, Chalet Dibona, 2017
Get them involved
The children's clubs in Vaujany are very active with professionally accompanied activities for youngsters. The clubs are open:
Monday to Friday
08:00 to 12:00 and from 14:00 to 18:00
For a quite incredible 45 euro for a whole week you can enroll your child in one of the two kids clubs all Summer. Single days are also possible in case particular activities are of greater appeal:
"Les Randonneurs" (6-11 year olds)
"Les Alpinistes" (12-16 year olds)
During the week, the kids will experience a whole host of professionally accompanied activities ranging from:
Tennis
Archery
Climbing
Visiting cattle herds and sheep flocks with the local shepherds
Kayaking
Alpine excursions
Swimming
Boulles
Mountain Biking
Horse riding
Cycling
Via Ferrata
Adventure Park
The list of things to do in summer is quite remarkable!

The clubs aim to take full advantage of the range of facilities Vaujany has to offer; nature, the modern swimming and leisure centre, fantastic picnic spots and often include a chance for older kids to experience a night out under the stars. You'll not regret choosing Vaujany and Peak Adventures for your next family holiday in France.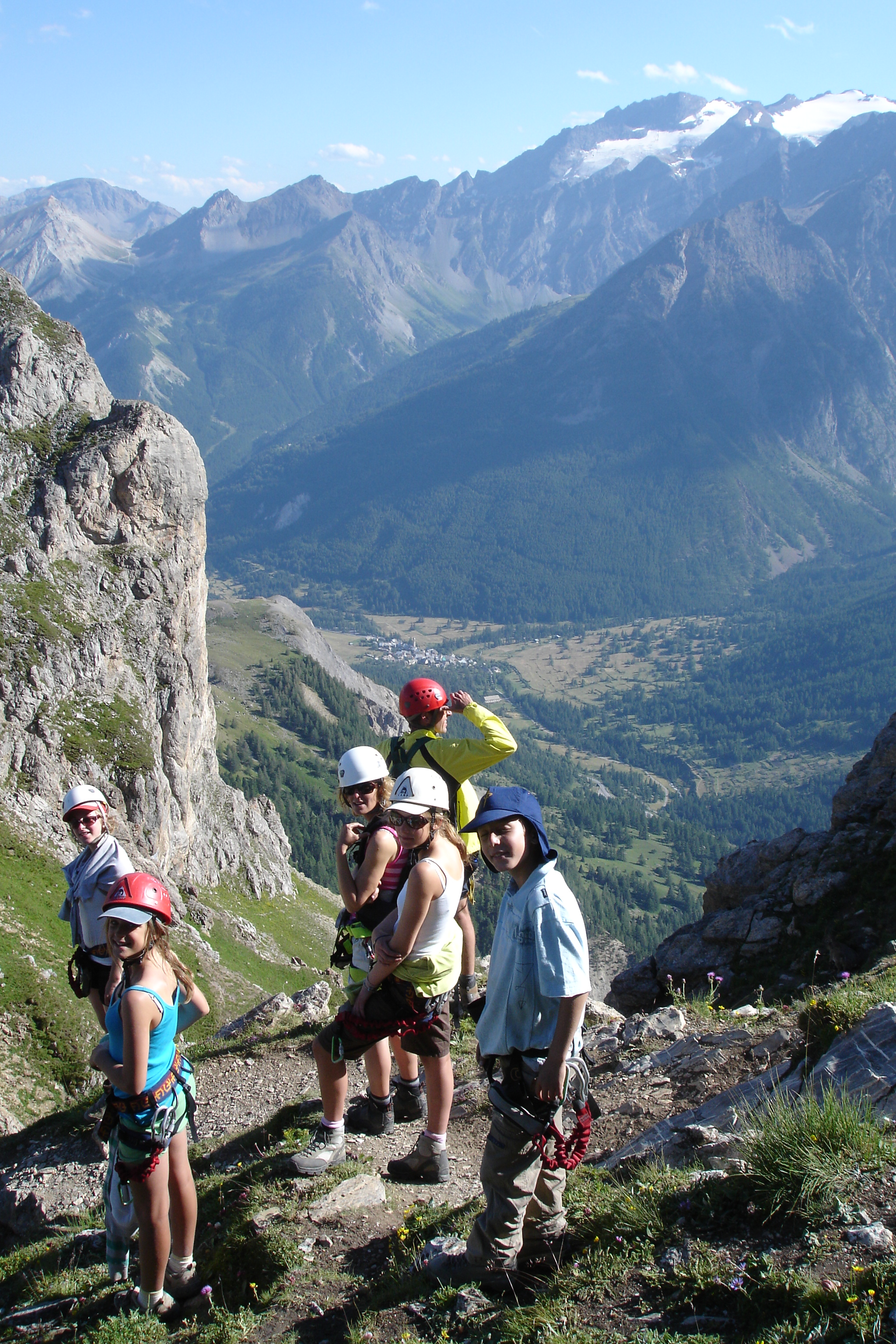 BOOK AT THE TOURIST OFFICE

Don't forget...
If you would like you child to attend the Kids' Clubs (or the créche) then you must bring their health records with details of immunisation dates. All the clubs are now based in the 'Garderie' buildings down at the bottom of the village. You do not have to book in advance but you must present the health records and and their passports'.
---
Crèche
Vaujany's nursery has established an excellent reputation and is exceptionally good value. Its well-equipped playrooms are full of toys and games to keep even the busiest of little ones entertained. There's also a ball-park, TV room and a dormitory for taking a nap when required. The highly trained staff speak a reasonable amount of English.
Available
Monday through Saturday
Children from 6 months to 5 years
Options for half day or full day participation (9 a.m to 5 p.m)
Take advantage of this great facility to leave the kids in safe hands secure in the knowledge they will be well looked after, entertained with numerous indoor and outdoor activities and extremely well fed.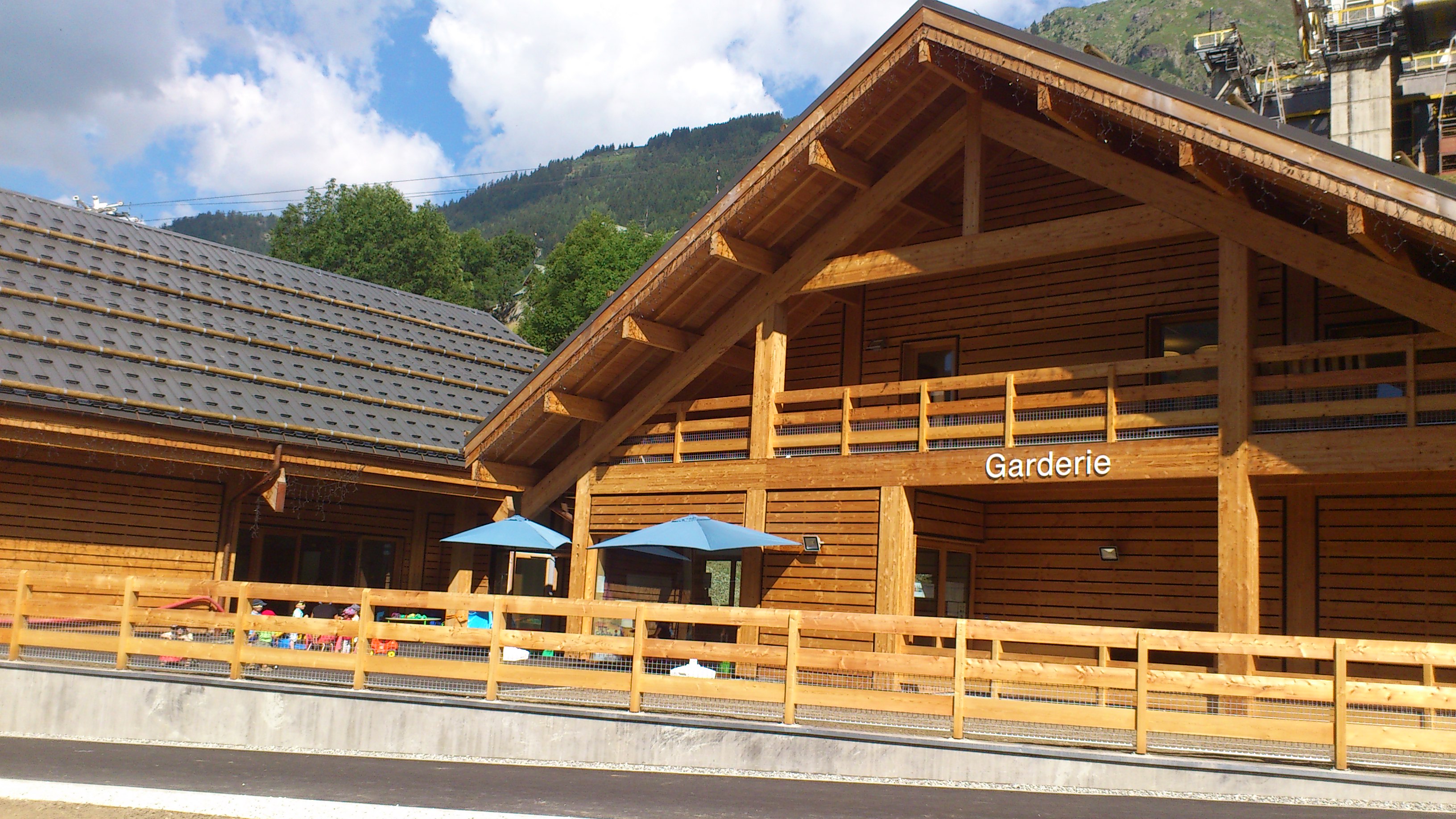 ---
Prices
Tariffs vary according to the days and hours you wish to enrol your child, but for the max of 6 days (9 a.m until 5 p.m) including activities and a hearty lunch, we think the total cost of only €140 is quite phenomenal.
| | | | |
| --- | --- | --- | --- |
| Crèche | Time | One Day | Six Days |
| Morning | 09:00 - 11:30 | €13 | |
| Morning + Lunch | 09:00 - 12:20 | €18 | €95 |
| Morning + Lunches + Naps | 09:00 - 14:00 | €21 | €115 |
| Afternoon | 13:30 - 17:00 | €18 | €95 |
| Full Day | 09:00 - 17:00 | €28 | €140 |
Contact
38 114 VAUJANY
Téléphone: 04 76 11 11 94
Portable : 06 32 20 70 98
mail : garderie@mairie-de-vaujany.fr


*Note: Please be aware French health and safety regulations stipulate certain vaccination requirements. You must have the child's vaccination record book with you. To ease inscription once in Vaujany please contact us for full details if you plan to use the crèche.