Col du Sabot (2113m)
The normal beginning of this route is down in Allemont and follows the road up past Vaujany but by starting from our chalet it will only take you an hour maximum out of your day.
Cyclotourists flock to Alpe d'Huez and the Route des Grande Alpes often forgetting that there are many other interesting choices. The Sabot can be hard work with some fairly steep stretches throughout this beautiful, local route.
A couple of kilometres after Vaujany the route surface becomes fairly mediocre due to the adverse weather conditions in the winter. It's just a little single lane road, but without cars venturing up often it's definitely fine on a road bike. Just descend cautiously!
The best part is certainly the top; wonderful hairpins, mountains all around and of course great views. At the top of the Col you are blessed with unique views of the route to Col de la Croix de Fer, Mont Blanc on a clear day and the dam Lac de Grand Maison which can be saved for another day or in the afternoon!
| | |
| --- | --- |
| Distance Travelled from Allemond | 19.5km |
| Maximum Altitude | 2113m |
| Minimum Altitude | 720m |
| Average Gradient | 8.9% |
| Maximum Gradient | 10% |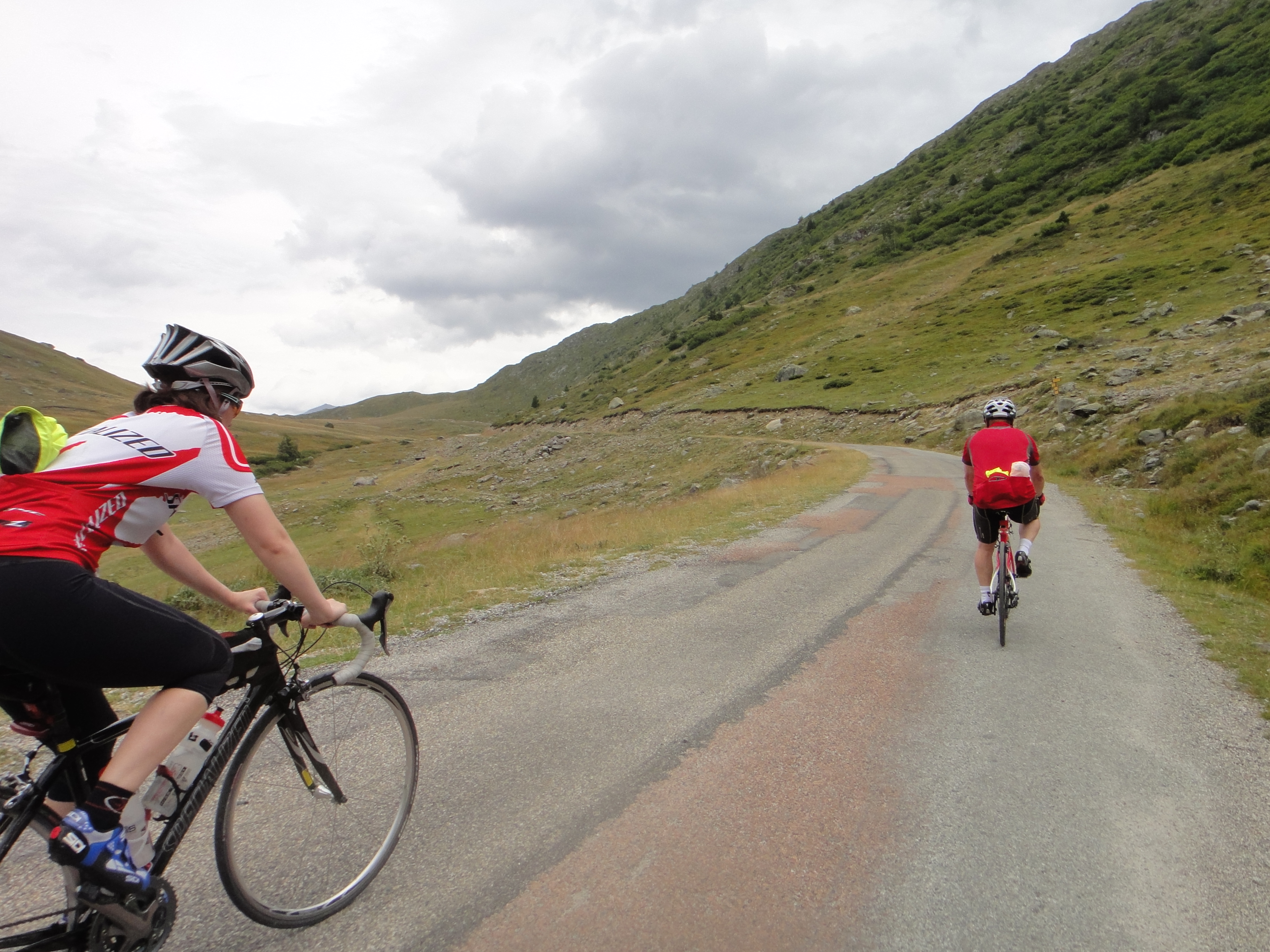 ---