Villard Reculas (1534m)
This climb can be accessed in two ways. From Vaujany travel down the hillside to the Lac de Verney and either turn left before the bridge towards Villard-Reculas and Oz on the D44 or carry on down to Bourg d'Oisans. The D44 rises gently at a regular incline, a wide road affording better and better views of the Belledonne mountain range as it climbs to the south.
But the even more dramatic views are still to come. After providing an impressive work out, the road switches onto the north side of the ridge, and now for the first time gives an impression of the full depth of the Gorge de la Romanche.
The road continues up to Villard-Reculas, passing through the rustic hamlets of Raffour and La Beurrière before reaching Villard-Reculas. After enjoying the views you must proceed past the Town Hall, taking the small road to Huez-en-Oisans. The road along the summit is much narrower with many benches lining the hillside, providing a wide selection of picnic spots. Up here you have little idea that you are actually on top of a very precipitous cliff. Looking across the hillside, you can see the corresponding rock layers, sliced down to the valley, as if cut with a knife, giving a good idea of what this side looks like.
If you go through Huez, this will take you back to the 21 hairpin bend no.6 from where one can venture down to Bourg d'Oisans and round to Allemont to start the climb back to Vaujany. This ride however has a number of ways it can be extended:
Carry on up and tackle the Col du Sarenne or instead head towards Auris before hitting Freney d'Oisans, alternatively you can work through Auris and head towards Les Deux Alpes. The flexibility of this route makes it a good one if you need a little while in the saddle before knowing whether the legs are up for a big ride or not!
| | |
| --- | --- |
| Distance Travelled from Allemond | 23km |
| Maximum Altitude | 1534m |
| Minimum Altitude | 720m |
| Average Gradient | 6.4% |
| Maximum Gradient | 8% |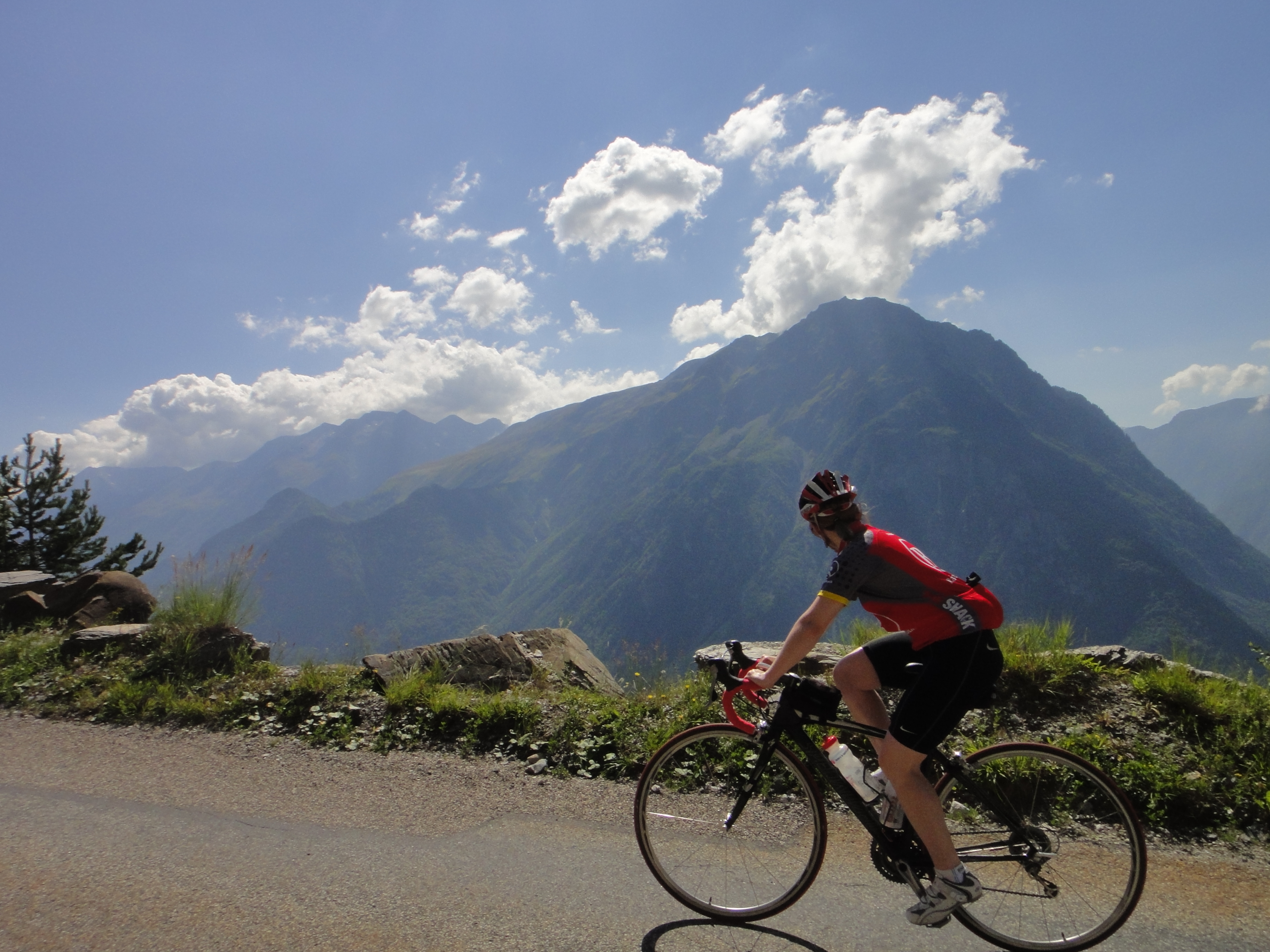 ---