Le Lac de Lauvitel
A wonderful, inspiring and some say, magical place...
There are many adventures and activities located in Vaujany, but some days one must look further afield. Within a short 40 minutes drive there are so many more options to choose from... in all directions of our accommodation!
The area is well known for it's mountain lakes; If mountain lakes are your passion you will be spoilt for choice! One of the best kept secrets in the Oisans area is the magnificent 'Lac de Lauvitel' in La Danchere. Resting in a tiny hamlet near Venosc, La Danchère sits at the doorway to the splendors of the Ecrins National Park.
The walk to the Lauvitel Lake starts in-front of the quaint Gite, so named after the lake. You may be tempted into the garden by a cold ice cream or drink on arrival, but SAVE IT for when you return; the atmosphere here is perfect for reflecting on what you have just achieved and seen. A beautiful day out, suitable for people of all ages is about to get under way!
If you are early enough you may come across the chamois and you will almost certainly be greeted by the call of the marmotte.
The walk itself is about an hour and half climbing up through the wooded hillside. Some runners do it in 30 minutes believe it or not and don't seem to be phased at all. There are some lovely view points on the way up to catch your breath if you need a rest (we certainly did).
On arrival you will be met by the beauty of the blue water and the surrounding mountains. The waterfall in the middle which feeds the lake with fresh glacial water will catch your eye, as well as the random chalets up there; the lucky people! You would be Mad NOT to go for a swim, the temperature is actually rather pleasant, especially after the hike up. A perfect spot for lunch indeed.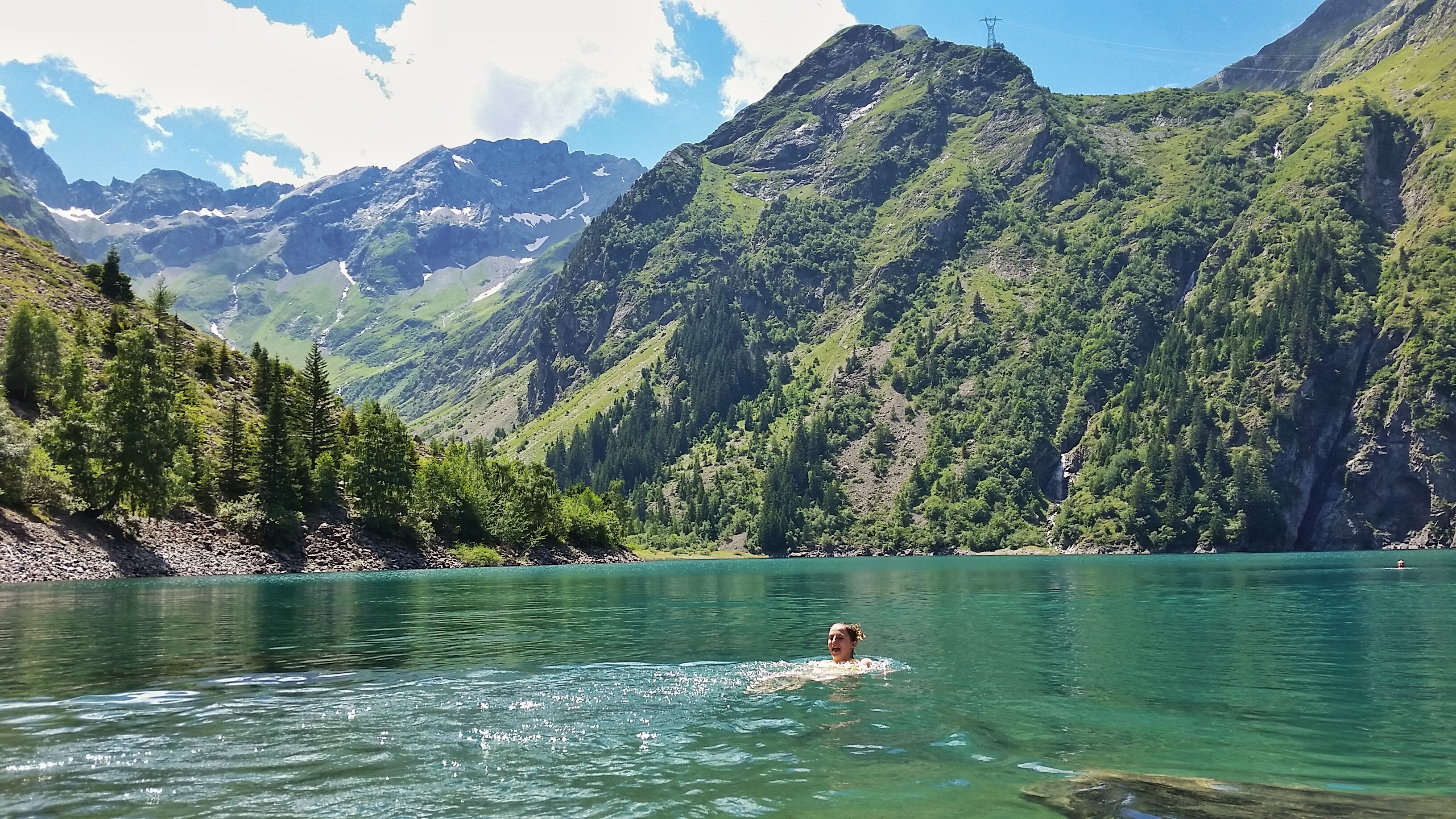 There is an alternative route down, a path less frequented which will have you flying down in no time. Don't forget to have a drink or an ice cream in the Gite de Lauvitel's garden! A great time to relax and reflect before jumping in the car to return to Vaujany.