Things To Keep In Mind For A Novice Cyclist
Are you new to cycling? You may be worried and wary of the challenges it presents. But, you shouldn't be afraid of anything. In this post, we are going to run through how to become a competent rider, with the aim of taking part in competitions. We at Peak Adventures started our love affair of being on the saddle, riding the incredible mountain roads surrounding the wonderful Vaujany, a mecca for pros and amateurs alike, in the heart of the Oisans valley in the French Alps.
As a novice rider, you should remember that your target is to not to become a pro straight away, but to enjoy it and get better with every outing. It is therefore essential to have guidelines that will keep you safe and focused, as well as improve your biking experience. Follow these simple tips to enhance your cycling skills.
1. Start With Training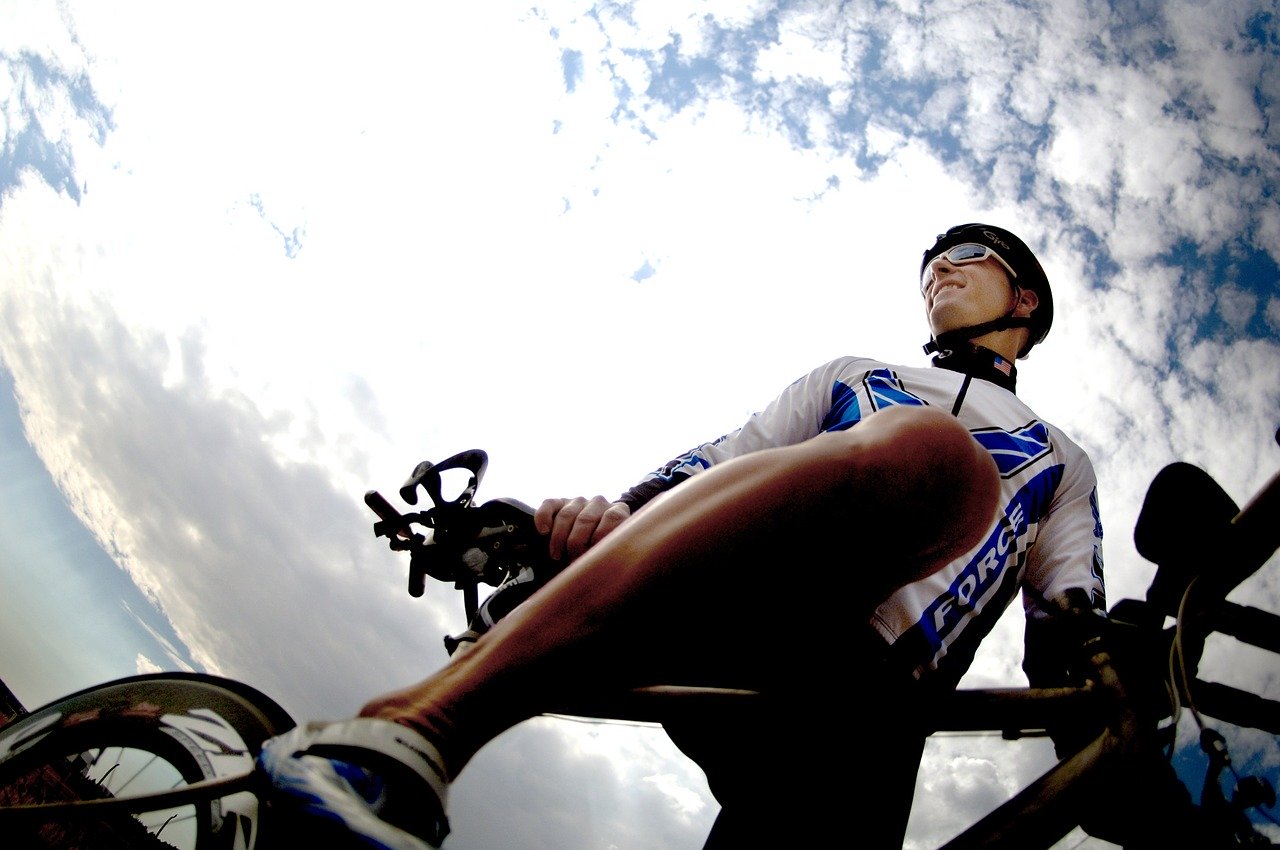 Image by skeeze
So... you can ride a bike comfortably, you know how to paddle it, and you have mastered the art of balancing. Now you want to start training and eventually race. It's important not to imagine early feats of grandeur, keeping yourself humble and grounded, no matter how good you think you are. Stop the wild imagination of winning La Marmotte Sport next year and go back to the drawing board. You would need sufficient riding skills and suitable gear before you join professional racing sports in the Oisans.
Beginner baby-step riding instructions are essential to ensure that you master the basics, road requirements and rules when riding your bicycle. A cycle awareness course is always a good place to start. You can learn from any rider on the road - maybe your dad or close friend who has been riding various road bikes over the years.
2. Be Extra Careful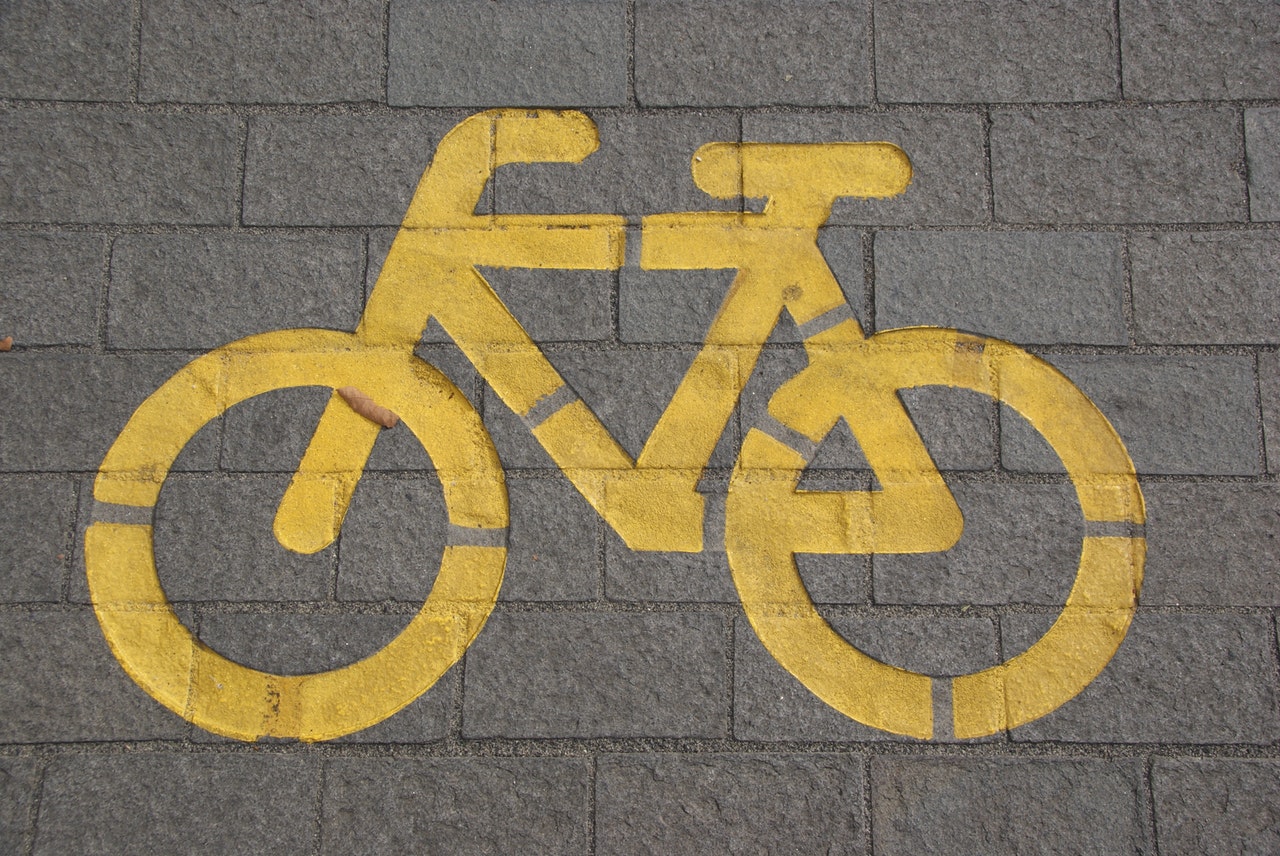 Image by Pixabay
When driving a car, you feel safe (more or less). It is a different story when you start riding a bike. Due to the size of vehicles, people on the road recognise cars faster than bikes. Drivers are looking for a larger objects and sadly pull out on bikes all the time. You may think they plan to hit you, but they simply do not happen to see you.
As a new bike rider, this rule is of the utmost importance. In every corner you turn, stay vigilant. When you see a car approaching, try to avoid them. It goes without saying that you need to be sober. Assume every other road user is not, so that you can ride safely. Wear high visibility vests, use flashing lights and place reflective gear on the bike - giving yourself as much opportunity to be seen as possible.
3. Grip The Bike With Your Bottom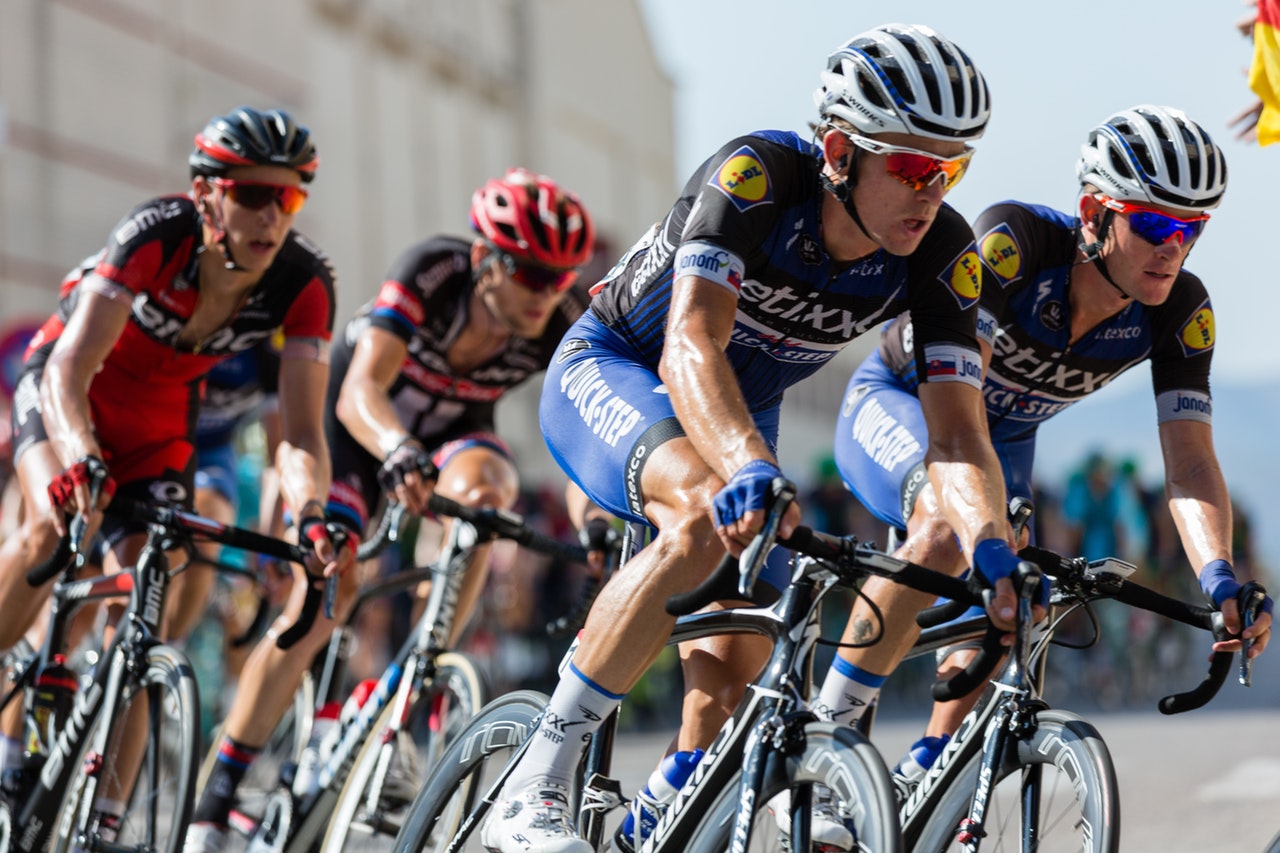 Image by Pixabay
When riding a bike of any sort, you want to ensure that you are stable. Balance is key. The sport has several challenges for the riders but there are some clever ways you can help yourself stay balanced. This is especially important when riding steep gradients (up and down), such as when attempting one of the hardest routes of all, the 26 hairpins of Alpe d'huez.
Let us divide the body into two. From your hips down being one and from the hips up, being two. On the road, the challenges for your balance include things such as bumps, potholes, loose gravel, miscellaneous objects, sunshine, wind etc. Using your lower body, from your thighs down to the ankles, grip your bike tight so that you do not slip when riding. Meanwhile, the arms and your back need to be flexible so that you can keep your bike under control during turns and high speeds.
4. Avoid Braking And Accelerating On Corners

Image by Victor Xok
While cycling fast, you need to be careful about how you handle turns. A high speeding bike is not comfortable or easy to control when you are navigating a sharp bend. Applying the brakes when you are in the middle may not save you from careering off the road and it may in fact end up skidding out of control.
Ideally you should 'speed check' and brake before the turn. Reducing the speed of the bike to what you can control easily, makes your turns comfortable. You should practice this technique as much as you can. You may also want to test other techniques but I'm sure you will realise the benefits of being safe and in control, eventually mastering the ideal braking skill for bends. Accelerating in the turn can be dangerous as it puts your balance out of kilter. Starting to grind out the speed as you leave the turn is best for performance but can also be a tad scary at time. You may prefer the safest option of only accelerate when on a straight route, you can then keep balance easily, whilst seeing other people on the road.
5. Look Straight Ahead

Image by Flo Karr
Many new riders have the same problem. They tend to look down on the road, right in front of them. Their conscience is telling them to avoid every obstacle or hole in the road. However, unfortunately, being this hyper aware is more dangerous. Wherever you look, that is where you will go. Fixing your eyes down in front of your wheel will make you stop a few meters ahead - involuntarily.
Pro riders fix their eyes and concentration yonder - to the horizons of the road. When you look further ahead, you will concentrate on riding your bike ahead and more often or not either avoid hazards or just not be phased by them. You also have the opportunity to see what is happening in front of you, and you can prepare and handle your bike better.
Summing Up

Image by Coen van den Broek
Before you jump into cycling competitions or take your bike for a long-distance journey, you want to be sure that you are fit for the task. Preparedness is always essential for any adventure. You already know the traffic rules and wear your protective gear when going out - but some minor mistakes could make your journey unpleasant. The five tips you have learned will help you to become a better cyclist but there are many more things to learn before one becomes a pro!
Author Bio -
Rebecca has been closely studying the travel industry trends from quite some time. Intrigued by the booming growth of this sector, she takes interest in penning down her views providing quality insight on current travel trends and also likes to write about food and beverages, particularly wine. She also worked with big brands like Frontrunner which deals in roof racks