What To Bring On A Cold Weather Camping Trip
Camping in very cold weather requires more and slightly different things compared to what you bring during summer camping. It's because during cold seasons, temperature drops and snow falls and when that happens, the fear of getting cold kicks in and you would prefer to stay indoors. During cold seasons, the temperature drops significantly and snow can fall. When this happens, the fear of getting cold and freezing is heightened and one naturally opts to stay indoors.
But there is no reason to bundle up and lock yourself all winter. Camping on cold weather has its benefits. There are fewer people at camping sites, where you can enjoy and appreciate the beauty and serenity of a winter wonderland, plus; fewer bugs around, should that put you off or annoy you generally. During the summer months in the Alps, we at Peak Adventures love to head into the mountains and do some wild camping or even bivouacking under the stars. There are so many great places to venture to, all within easy reach of your accommodation. Don't think that it doesn't get cold 2500m closer to the stratosphere! If you fancy getting a plan in action for an Alpine adventure trip, then let us know by answering a few questions and we can come back to you with some brilliant things to consider.
Whether you are planning a 5-day camping trip or even overnight, having the right equipment for cold weather is important. Snow and cold air can be very dangerous and irritating if you are not well prepared. If you want to know more about where you can grab some great camping gear then visit the website tentcampingtrips.com. Read on for some essential items you need to bring for comfortable cold-weather camping.
Sleeping Bag

Photo by Martin Jernberg
There is no better feeling than closing your eyes at night wrapped up with a warm, comfy, and soft blanket when the weather gets too cold. A sleeping bag is responsible for keeping your body warm when you are camping in very cold weather. It is ideal to purchase high-quality sleeping equipment that is rated at least -10 Celsius lower than the expected temperature on your trip. It is also important to pick the right size that will fit your needs. Allow enough space for extra layers and things like additional clothes, water bottles, hot pads and your inflatable camping pillow. These cold-weather bags are made up of synthetic insulation and preferred by many campers. If you aren't taking a tent then a bivvy bag is essential to keep the warmth in and wind out.
Tent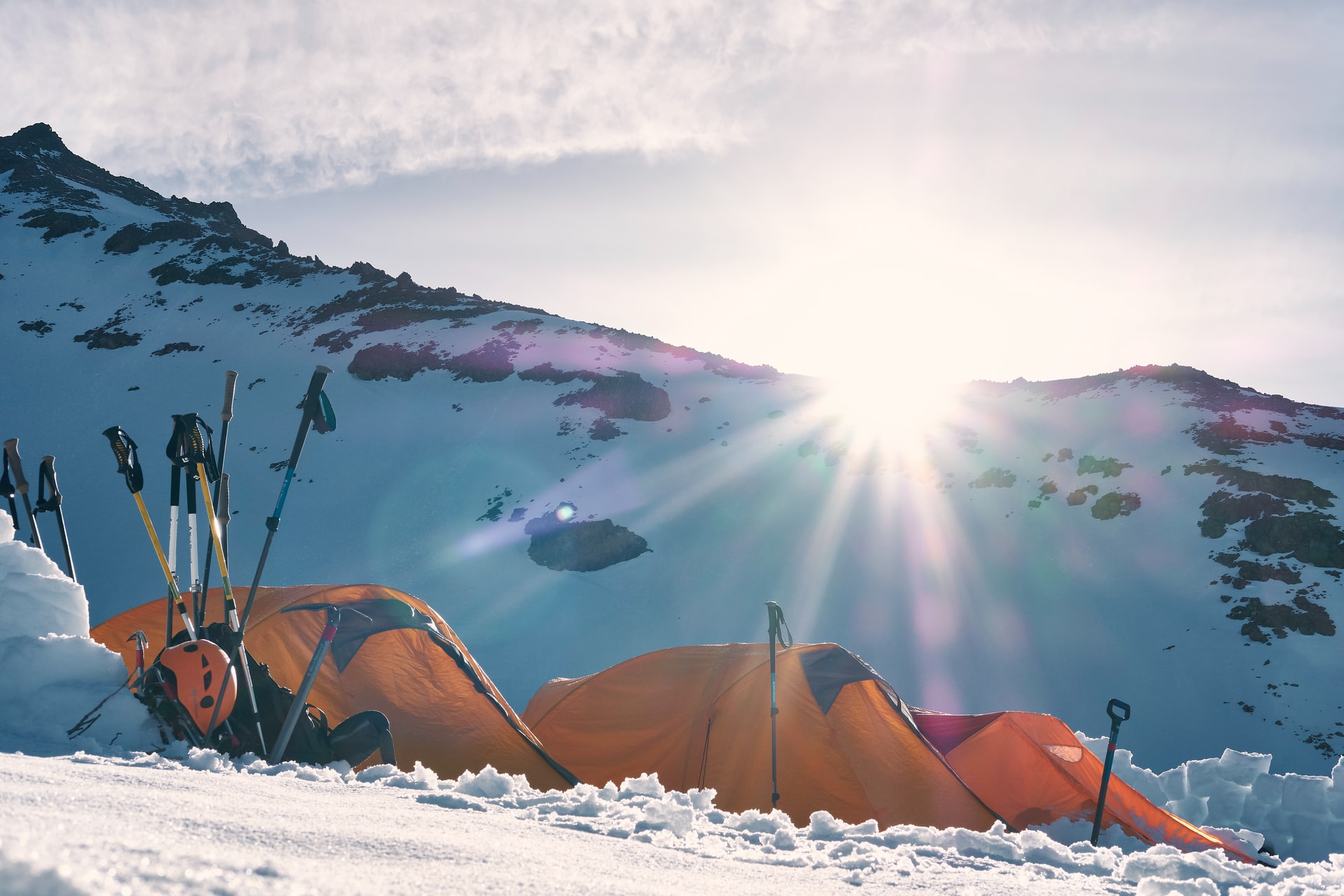 Photo by Todd Diemer
It is important to have a tent that can handle the cold winter weather. Your tent will serve as your shelter that will keep you warm and protect you from any particles that can harm you. There are different types of winter tents and the most popular among them are 3 season backpacking tent and a 4 season tent. 3 season backpacking tent is perfect when you are not expecting any stormy weather. On the other hand, 4 season or expedition-style tents have sturdier poles and heavier fabrics than can hold out against the strong wind and heavy snow falls. The difference of this tent to the ones used during the summer is that it has less ventilating mesh. It is a good idea to get a tent that can fit one to three persons. This also gives you a room to store some of your gears to avoid getting damaged by the strong wind.
Layer of clothes
Photo by Gantas Vaičiulėnas
When temperatures drop and the wind starts to blow very cold air, you'll need some proper clothing to help you stay warm when you're doing outdoor activities. The idea here is to have the right clothing and managing your layers correctly to have a comfortable winter camping experience. Basically, you need three layers of clothing to feel cosy. The first one is the base layer, this is any type of clothing that goes next to your skin, like your underwear. Midweight long underwear with fabrics like polyester or wool is a good thing to bring. It absorbs perspiration away from your skin and dries quickly. Lightweight underwear on the other hand is best during below-freezing temperatures. As per your middle layer, wear a puffy jacket that is made up of synthetic material and fleece pants to cover up your legs. These will help you warm up and to help you maintain normal body heat. The last layer of clothing you need to wear is a waterproof jacket. It is important to have a waterproof layer because if moisture penetrates your inner clothes, you can get very cold. In addition to layering up, you can also wear simple accessories like a winter hat, gloves, goggles, and socks can also add up as layering to help you feel warm.
Cookware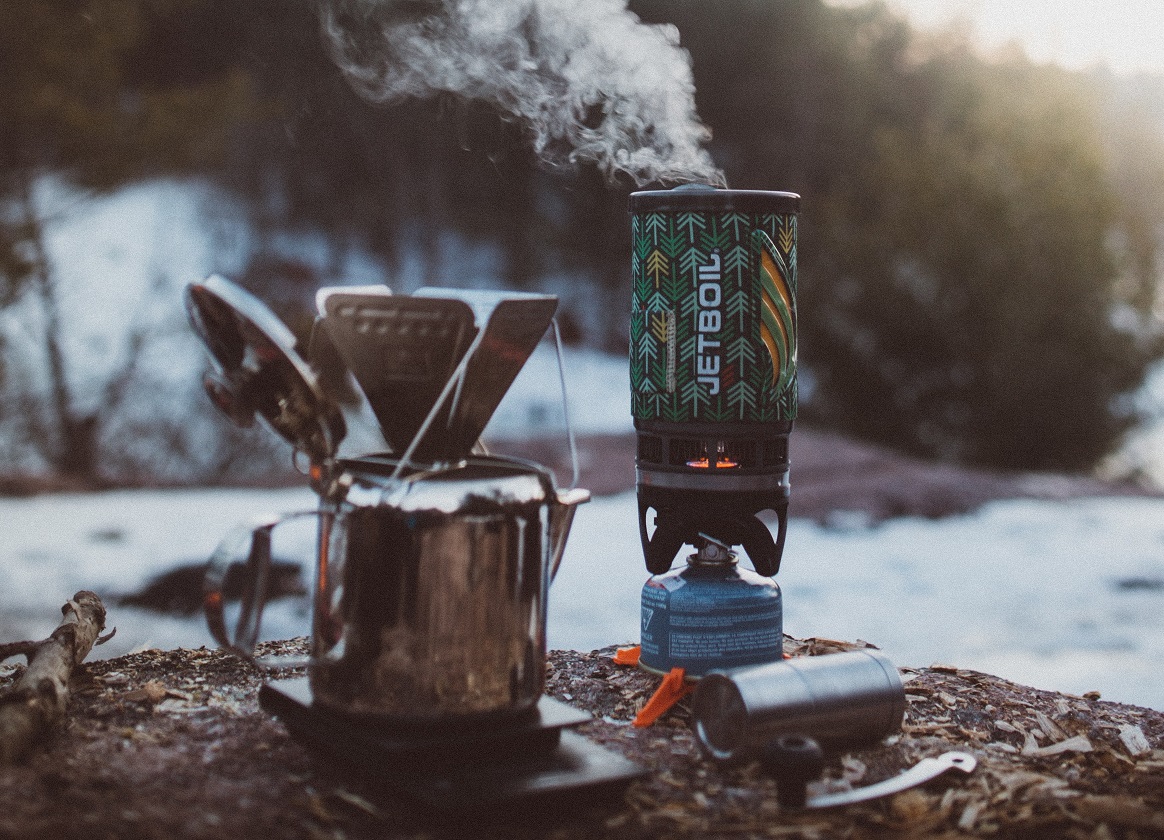 Photo by Kyle Peyton
Dehydrated meals are becoming more popular for campers nowadays, but many still remain using a single burner stove for camping in cold weather to make food and boil water. When picking a stove for winter camping, you may want to consider liquid power stove and canister stove. Liquid fuel stoves run on white gas, so it is good during below freezing temperature and perfect for cooking meals. But the downside of it is that it is heavy and boil liquid slowly compared to Canister stoves which are lightweight, compact, and quick to boil.
Backpack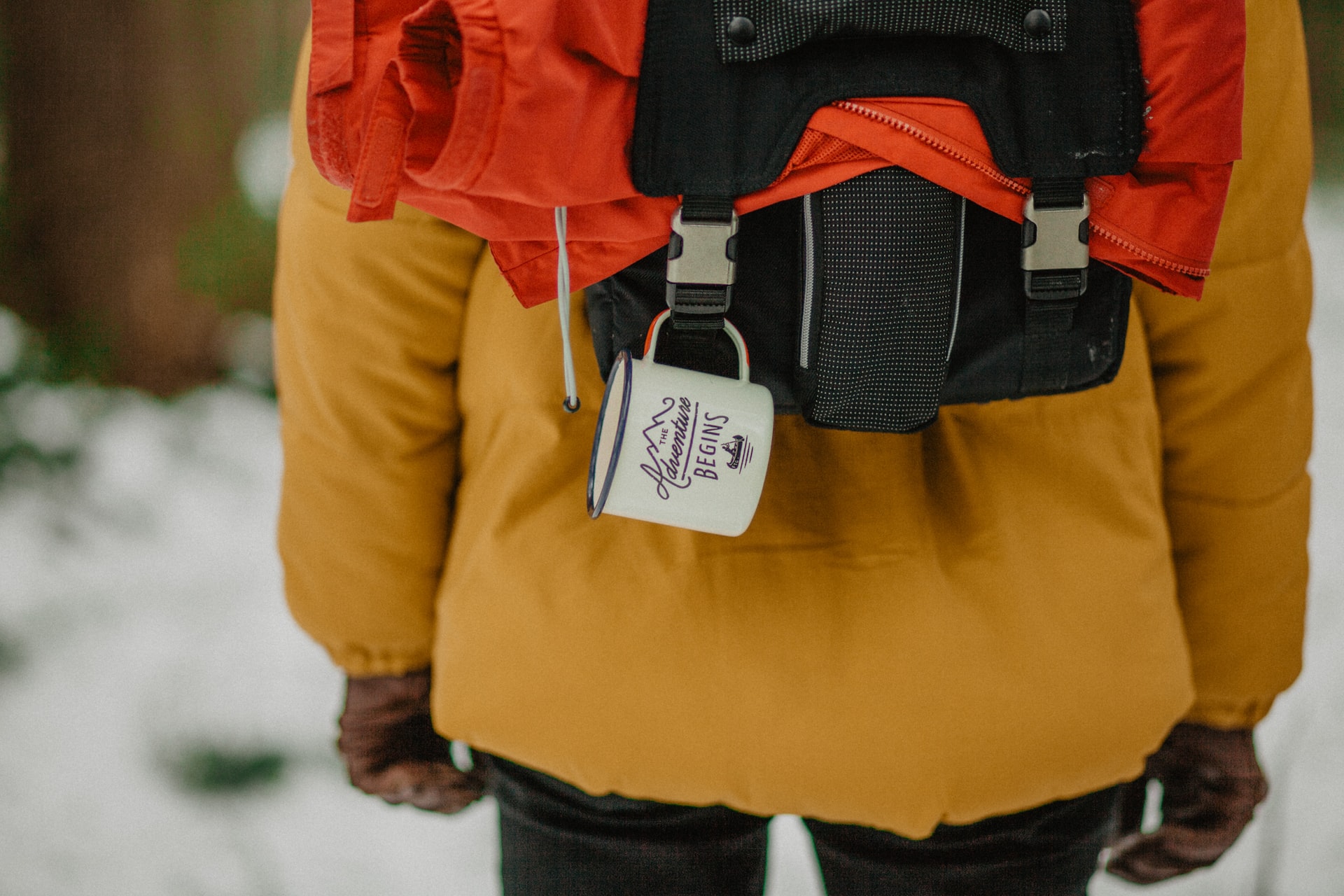 Photo by Thom Holmes
Remember that winter gears are heavier and bulkier than gears used in summer camping. So you may want to buy an enormous backpack to fit in all your gears and warmers because these items can take most of your bags space. If you can pack lightly much better, but always make sure you are ready for extreme weather conditions. Pack items that can last up to two to four-day trip. If you are planning on carrying snowshoes or ski equipment, make sure to bring a lash tab with you to secure these big items.
Camping in very cold weather can be somewhat challenging, but if you are fully equipped with the right gear and clothing, even the coldest temperature can be as fun as having a summer camping. If in doubt, don't take on too much risk and only go for a short excursion for a night or two. Staying in one of our chalets for a weeks stay provides the perfect base for a summer holiday in the alps. Fancy it? Complete our short survey and we'll come back to you with some great options to consider.